Santana halfway to GHL perfection; Hillers walk-off win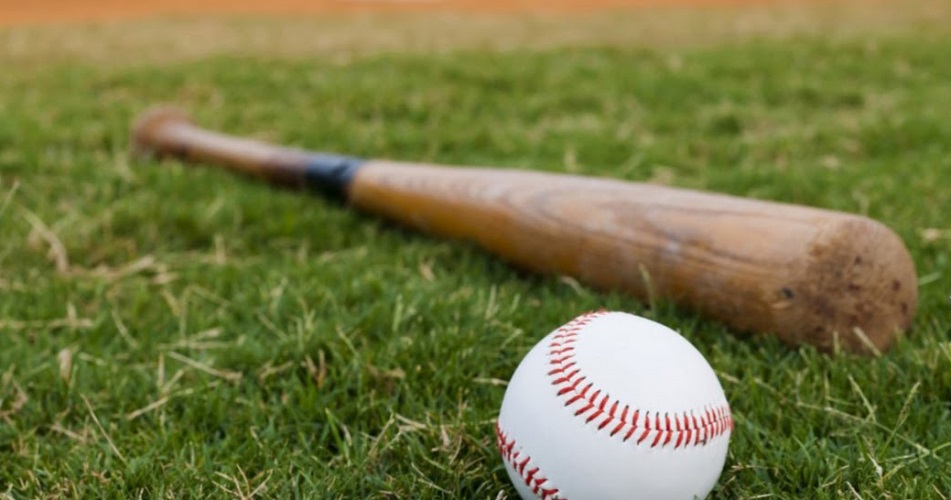 2023 EAST COUNTY BASEBALL / Grossmont Conference
By Nick Pellegrino
ECS Senior writer
SANTEE – To a man, ballplayers on the Santana Sultans want to talk about almost anything besides the possibility of finishing the Grossmont Hills League season with a perfect 12-0 record.
A typical response: "We don't think about those things. We only look forward to our next game and nothing else."
East County Sports spoke to three Sultans earlier in the week and the quote was almost verbatim among the trio.
Still, the point cannot be ignored. Santana ran their league record to 6-0 after downing defending Grossmont Hills League champion Granite Hills, 4-1, Thursday (Apr. 27). The triumph keeps Santana (REC overall) perfect upon reaching the midway point in the Sultans' league slate.
What is the possibility of going unscathed? Since the Grossmont Conference split into Hills/Valley alignment for the Spring 2010 season, no ballclub has ever gone undefeated. Even more interestingly, no club has suffered just one league loss in GHL competition.
The record is 13-2, set twice by Grossmont High in 2011, then matched by Granite Hills in 2014. Nice marks, especially since the league played three rounds against five opponents; today, it's three rounds against four foes.
Thus, even with a loss, Santana is primed to establish the league mark.
But the Sultans would rather put their collective attention on other things. If anything else, such a positive attitude shows respect to their opponents, and is a reminder of the 2022 season, when they held the GHL lead for 24 hours before the season suddenly collapsed.
Historically, Santana did go a perfect 9-0 in '21, but that was a Valley League title where the competition was at a lower degree.
---
ECS staff report
Santana 4, Granite Hills 1
SANTEE -Santana pitcher Destin Allen-Fox struck out seven Granite Hills batters over a six-inning stint on the mound.
Then shortstop Jayden Agramont made the best of just his sixth appearance on the mound all season to garner the save in stopping the Eagles on six hits in a 4-1 triumph.
Sultans leadoff batter Bradley Phillips slugged a three-run homer to right field to overcome an early deficit.
Granite Hills reached the scoreboard first with a marker in the first, but Santana answered with three runs in the second to keep the chase for the lead to a minimum.
The lone Eagles run came on just three batters.  Sophomore Tommy Entrekin reached on an infield single andwas balked to second base. Then Camden Sos smashed a hard grounder to the right side for the RBI before Allen-Fox took command.
The Sultans immediately answered with three hits in the first, yet failed to score.
So they were given a gift in the second. The first pair of Santana batters were each hit by a pitch, but the next two batters struck out. However, Phillips, the center fielder, smacked a 2-1 pitch to right field for a three-run homer that turned out to be the game-winning blast.
Allen-Fox also added an RBI in the fourth, finishing 2-for-2 with a walk at the plate.
For Granite Hills, Entrekin posted two hits and a stolen base.
Grossmont 4, Helix 3 (walk-off)
FLETCHER HILLS – Grossmont center fielder Sammy Danto slugged a two-run homer in the bottom of the seventh inning, powering the Foothillers to a 4-3 verdict over Helix in GHL action Thursday (Apr. 28) at Gizoni Field.
Moments after River Diaz de Leon stroked a two-out single to keep the Hillers alive, Danto drilled a 1-0 pitch over the barrier in left field, allowing Grossmont to regain sole possession of second place behind front-running Santana.
Helix catcher Lanier belted a two-run homer when the Highlanders scored twice in the fourth to assume a 3-0 lead, but the Hillers answered with single runs in the fifth and sixth before Danto jacked the walk-off blast.
Grossmont got on the scoreboard on a two-out wild pitch. An inning later, Braden Bennett stroked a one-out double, scoring when pinch-hitter Randal Peterson followed with a single to right field.
---
Grossmont Valley
El Capitan 14, Valhalla 9
LAKESIDE – In the first meeting between these GVL rivals, El Capitan hung on for a 1-0 decision. However, Thursday's (Apr. 27) rematch wasn't even close.
Valhalla did punch across five times in the seventh inning, but the Norsemen could only split a ten-run deficit in half in falling to the host Vaqueros, 14-9, at historic Hostetler Field. A seven-run outburst by the Vaq Attack in the second ended this one early.
Despite the tepid dimensions of their ballpark, the Vaqueros (15-5 overall) are not a home run hitting outfit. But they are hitting triples in droves, including two more — this time by Wyatt Carrillo and Andrew Conyers. Carrillo also posted a team-high with three RBI and three stolen bases.
Valhalla (13-8), which could've moved into a tie for second place with a victory, instead fell to fourth place at 5-3 with just four GVL contests left on the slate.
Monte Vista 12, Mount Miguel 1
SPRING VALLEY – Monte Vista improved its home-field record to 6-4 after downing neighbor Mount Miguel, 12-1, in a GVL ballgame on Thursday (Apr. 27).
Monarchs senior pitcher Cian Ketterer tossed a one-hitter, facing just three batters above the minimum. He struck out 10 Matadors batters, walked just one, with the third MMHS baserunner coming in on an error.
A pair of Monte Vista juniors — Jacob Schweizer and Gavin Daley — finished with two RBI each, as Monte Vista scored five times in the first en route to a 9-0 lead through three innings. Meanwhile, David Aceron posted three of the ballclub's 10 hits.
The Monarchs moved to  12-9 overall to remain in a three-way hunt for the GVL pennant.
The lone hit for Mount Miguel (5-15) came from sophomore Easton Sanchez.
West Hills 15, ECVHS 0
SANTEE – West Hills politely scattered the pitching chores among three arms — Jacob Howard, Timmy Deal and Nate Sykowski — resulting in a four-hit shutout at visiting El Cajon Valley, 15-0, Thursday (Apr. 27) at Wolf Pack Park.
For West Hills, Braeden Stevenson and Nate Hikes each drove in a pair of runs.  Four members of the Pack — Ryan Smith, T.K. Madera, Carson Lewis and Shane Stevens — each had two of the team's season-best 18 hits.
For ECVHS, leadoff batter Paul Rodriguez Paleyo also collected two base hits. Included was a double, while Rikki Ortiz also drilled a two-bagger.
In GVL play, West Hills (12-8-1 overall) is 5-1 at the midway point of the league slate, while the Braves (3-10) fell to 0-4.
---
Scoreboard
Grossmont Hills League
Santana 4, Granite Hills 1
Grossmont 4, Helix 3 (walk-off)
Bye – Steele Canyon
Grossmont Valley League
El Capitan 14, Valhalla 9
Monte Vista 12, Mount Miguel 1
West Hills 15, ECVHS 0
Non-League
Christian 3, Otay Ranch 2
Eastern League
Scripps Ranch 12, at Clairemont 4
Coronado 12, La Jolla 7
Western League
Patrick Henry 8, at St. Augustine 6
Point Loma 3, Cathedral Catholic 1
Summit League
CV-High Tech 14, Liberty Charter 3
Avocado East League
Ramona 2, at Oceanside 1
Rancho Buena Vista 8, Mt. Carmel 1
San Dieguito 13, at San Pasqual 1