CIF State: Vaqueros to host SoCal semifinal
Updated: November 10, 2023
eL cAPITAN'S mADISON tRIPLETT WITH THE DIG / pHOTO BY dYLAN cURTIS
2023 EAST COUNTY GIRLS PREP VOLLEYBALL
CIF STATE CHAMPIONSHIP – So. Calif. Regional
UPDATED… 
East County staff report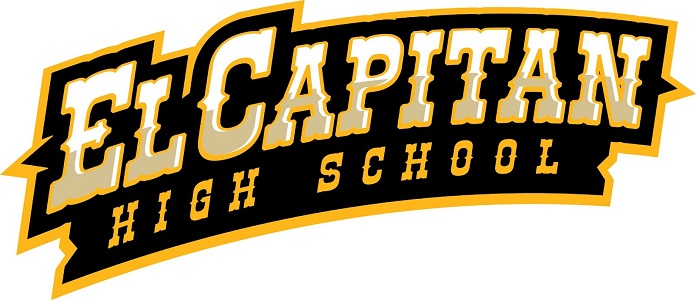 LINDA VISTA -Five days after suffering a disappointing defeat in straight sets in the CIF San Diego Section Division I championship match, the El Capitan Vaqueros avenged themselves in the CIF state championships. On Thursday (Nov. 9). the Vaq Attack completely turned the tables on Francis Parker, by posting their own 3-set sweep on the Lancers' home court in the second round of the Southern California regional.
Although all three sets were extremely close, including a dramatic second set which carried into extended play (overtime), El Capitan came out on top, 25-23, 29-27, 25-21.
The Vaqueros move to 28-8 overall, advancing to the Division II Southland semifinals .
Late News
Francis Parker School ends its season at 23-9. – El Cap gains home match

Late scores from the rest of the Southland region have come in. Along with the upset wins by El Capitan, there were two other upsets on the Division, thus, giving the Vaqueros a HOME MATCH in Saturday's semifinals, to be held at historic Foster Gym.

The Vaqs will entertain Campbell Hall of North Hollywood, which stunned top-seeded Bakersfield Christian in straight sets, 35-19, 25-17, 25-16. The Vikings record moves to 33-5. BRACKET
Game action
Francis Parker standout Ava Poinsettia, an outside hitter who led the Lancers in the CIFSDS final, again led all spikers with 14 kills.
However, the Vaqueros were able to slow down the rest of the FPS front line while Madison Triplett again posted a team-best with 13 kills.
"The match was amazing — we were a true family on the court, said libero Madison Liedecke. "We had each others backs and played with such high energy and were unstoppable."
"It made the match really enjoyable and definitely one to remember."
Making sure the Vaqueros were always able to place a blocker on Poinsettia was key.
"Francis Parker is a very well coached team," noted Vaqueros middle Savannah Savannah. "Our players really supported each other — it was a great team effort."
"We played our best under extreme circumstances."
Regarding the turnaround from getting swept to coming out on top via a sweep, setter Ruby Ennis noted the versatility of the club.
"After losing 3-0 on Saturday, we came into this match with a different game plan," Ennis explained. "And with our determination, we were able to win."
Photos