Grandstand Pizza 2014 East County Athlete of the Week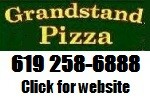 Get Free Pizza On Your Birthday!

2015 EAST COUNTY
ATHLETES
OF THE WEEK
PREP SOFTBALL/BASEBALL
TREVOR HOWELL, Christian
The 5-foot-11, 160-pound four-year senior starter was 4-for-5 (.800) with 5 runs scored, 2 RBI and a stolen base as the Patriots swept to victories in the semifinals and finals of the San Diego CIF Division III playoffs. The versatile leadoff hitter also served as a catcher in addition to his regular position as shortstop.
ZACH HOGUEISSON, Christian
In the final two games of the San Diego CIF playoffs, the 6-foot-1, 180-pound sophomore right fielder went 4-for-7 (.571) with a double, a home run and 3 RBI as the 29-2 Patriots captured the Division III championship.
JASON MOORMAN, El Capitan
The Vaqueros' 6-foot-1, 210-pound junior catcher- first baseman went 4-for-10 with a home run and 4 RBI in El Capitan's final bouts of the Division III San Diego Section playoffs.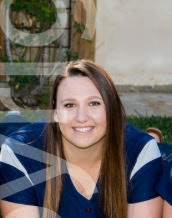 VICTORIA HATHAWAY, Granite Hills
The Eagles versatile senior, in two San Diego Section CIF semifinal games vs. Brawley and Escondido, plus the Division II championship game against La Costa Canyon, batted at a .500 clip (5-for-10), hit a double, two runs, an RBI and a home run.
ANDY LOWRY, Granite Hills
The 6-foot-1, 182-pound senior outfielder batted .600 (6-for-10) in games against Steele Canyon when he rang up an RBI, Grossmont, when he was hit by pitch three times and Helix when he slugged a double.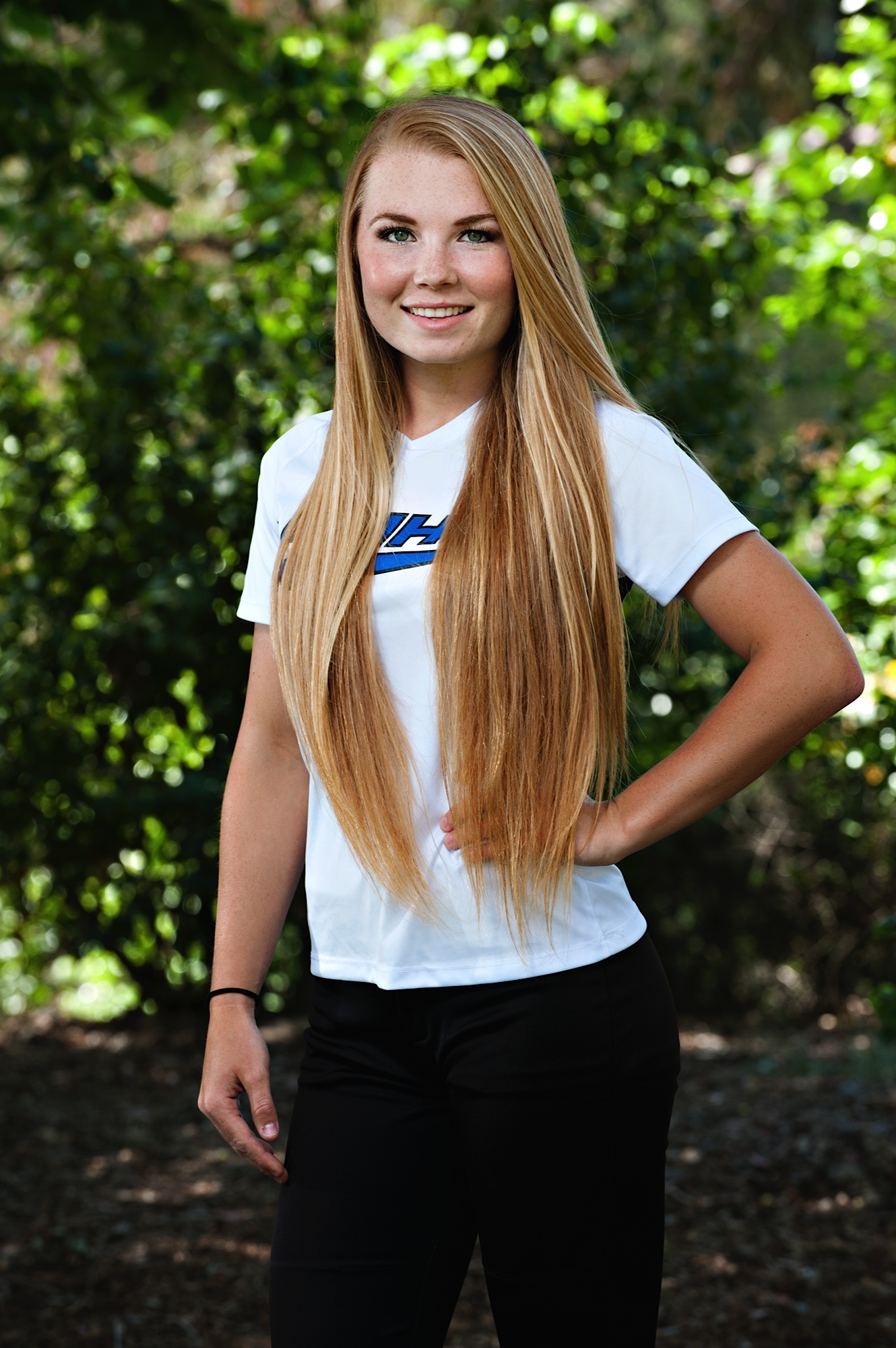 TESS EATON, West Hills
In the pressure packed San Diego Section CIF Division I elimination game when Ramona threatened to score in the latter innings with runners on in multiple innings, Eaton, a senior pitcher, showed resilience every time and was able to get out of each jam by retiring the next hitters by either ground out, fly ball or strikeout in the come from behind 4-3 victory in 12 innings.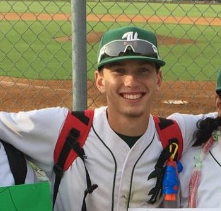 DaSHAWN KEIRSEY, Helix
The 6-foot-1 senior southpaw pitched a 1-hit shutout and struck out 10 as the Highlanders defeated Valhalla 5-0. When he wasn't pitching, the centerfielder batted .667 (4-for-6) with 3 runs scored, a double and 3 RBI.
KENNEDY LABSHERE, Valhalla
Against Santana, the freshman third baseman went 4-for-4 with 3 runs scored, a home run, a double and an RBI.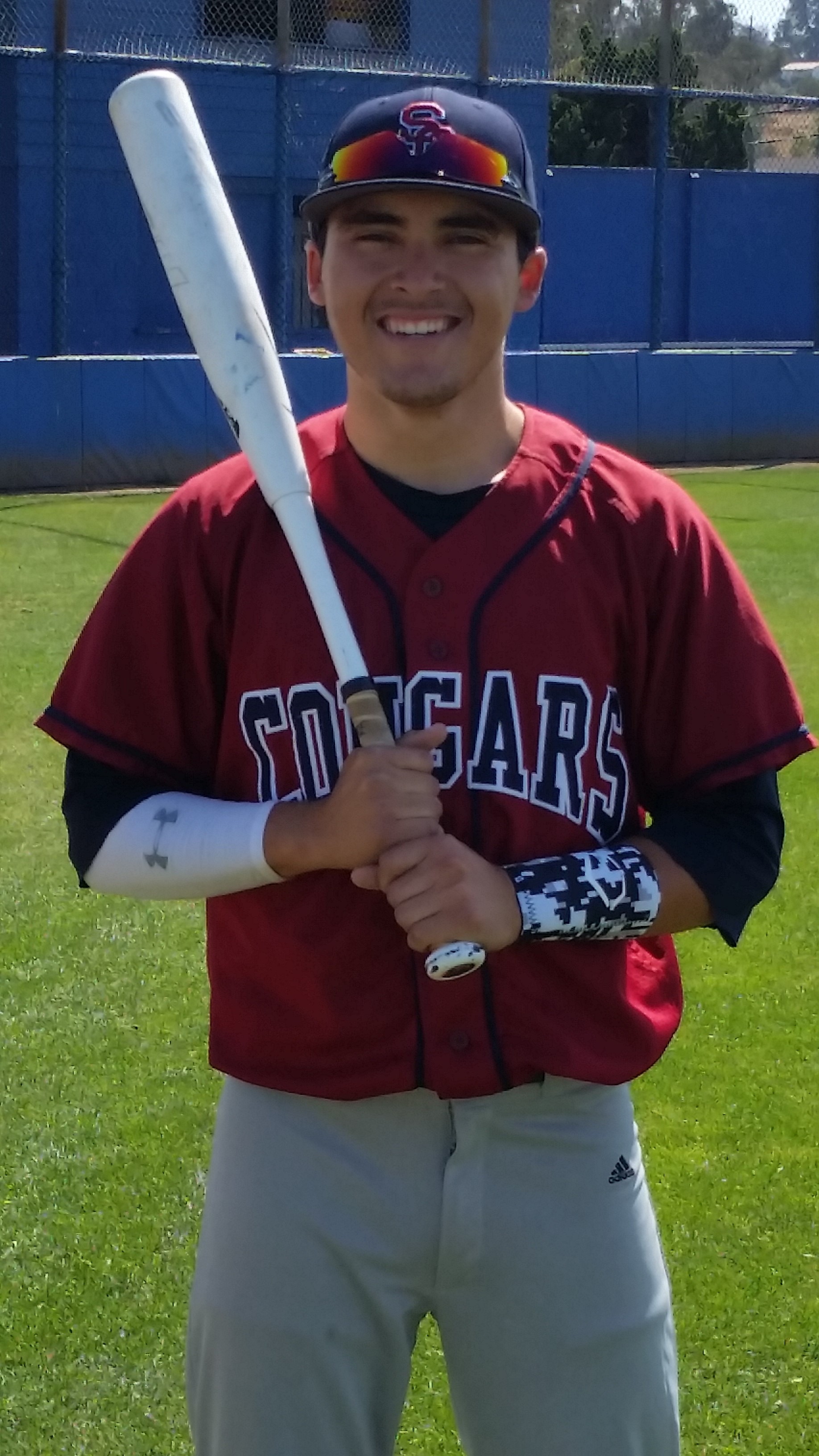 SERGIO ALCAREZ, Steele Canyon
The 5-foot-7, 155-pound junior infielder went 4-for-4 with 2 runs scored, 8 RBI, a double and a home run against the Serra Conquistadors.
ALEX GUAY, West Hills
The sophomore catcher and first baseman for the Wolf Pack went 3-for-4 against El Centro Southwest with 5 RBI, a run, a double and a 3-run home run. Her totals for the week, also including Steele Canyon and Valhalla were 7-for-12, 8 RBI, a double and a home run.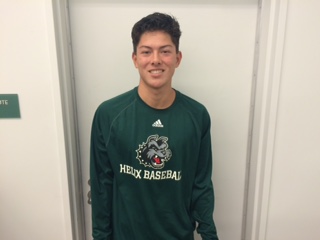 CONNER KONISHI, Helix
The 6-foot, 166-pound sophomore in two games against Grossmont Hills League rival Grossmont, went 4-for-8 with two runs scored and an RBI. In addition Konishi pitched six innings of three hit ball, giving up no runs, two walks and striking out three.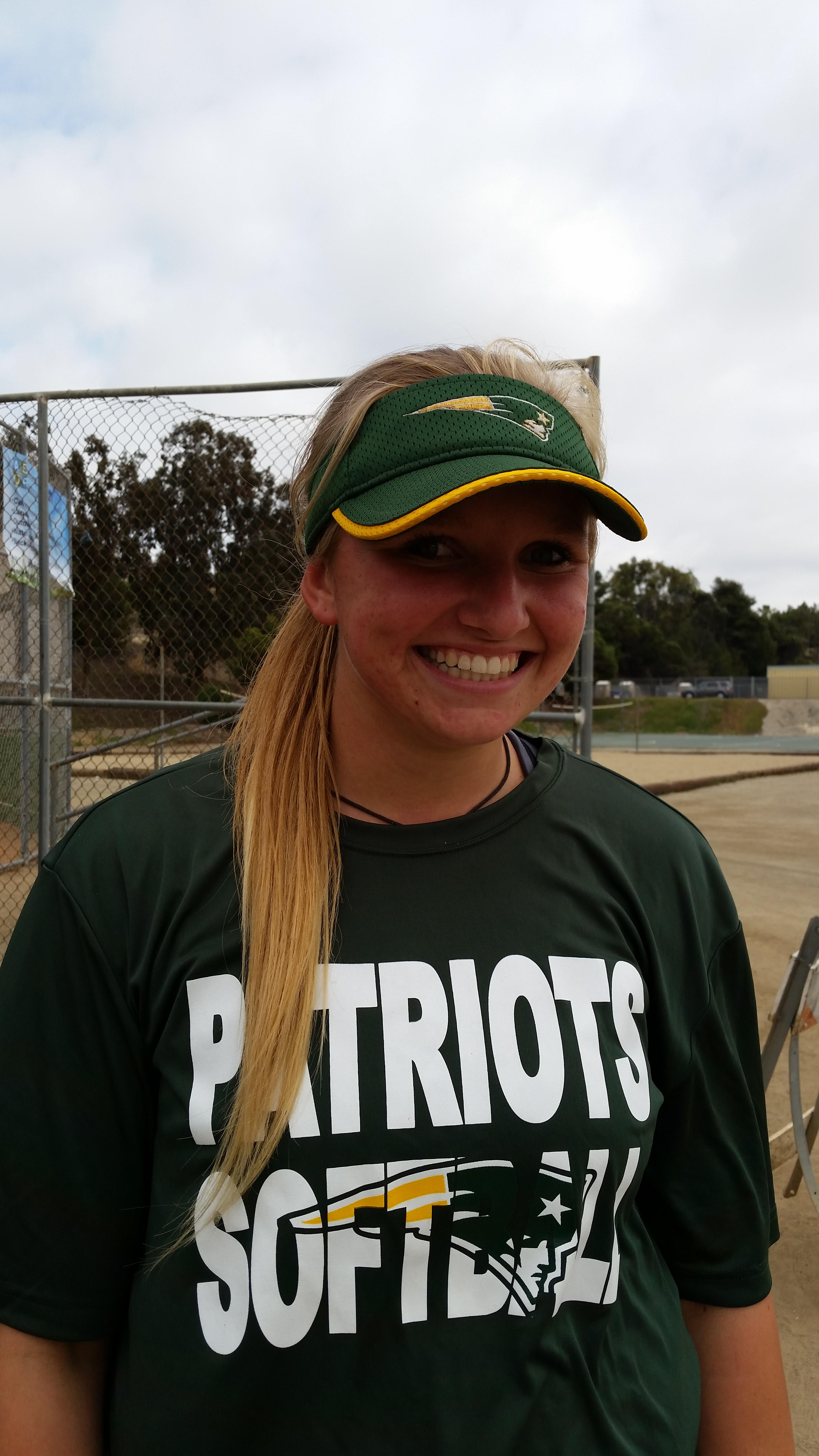 MADISON (MJ) JAMES, Patrick Henry
The sophomore pitcher threw two complete games last week, a 12-2 victory over Serra in a 6-inning, three hit outing, giving up two runs (none earned), one walk and nine strikeouts. Against Scripps Ranch, which ended in 2-2 tie, James turned in a 16-inning complete game, giving up nine hits, two runs, two earned runs, two walks and 16 stikeouts.
TRISTEN SALINAS, Santana
The 5-foot-10, 160-pound sophomore right-hander is a double threat for the Grossmont Valley League leading Sultans. As a pitcher he spun a 3-hit complete game shutout and struck out six against Monte Vista. He also swung the bat, hitting at a .583 clip with seven hits in 12 at-bats. Included in his hit totals were a triple and a home run, five runs scored and four RBI.
McKENZIE FLORES, Helix
In three games this past week against Granite Hills, La Jolla Country Day and Mount Miguel, the freshman from Helix went 6 for 9 with five runs, two doubles and three RBI.
WILL HAIL, Christian
A 5-foot-11, 205-pound senior catcher, Hail recorded 7-8 (.785) against Clairemont and Coronado with four runs scored and six RBI for the Christian Patriots.
CASSIE VAN TIL, Patrick Henry
The sophomore outfielder, in three games last week against Scripps Ranch, Morse and Rancho Bueno Vista, went 7-10 (.700) with two runs scored and six RBI for the Patrick Henry Patriots.
MYLES EMMERSON, El Capitan
The highly recruited versatile junior went 5 for 7 with three runs, two doubles and three RBI in the finals of the Bill Dickens Grossmont Conference Tournament. He also hit his second home run for the Vaqueros.
HALLE KYLER, Granite Hills
The sophomore is a double threat for the Eagles, going 3 for 4 against Santana with two doubles, a single, two RBI and four runs scored. Against West Hills she earned the win with a complete game outing, allowing two hits and striking out 11. She scored two runs against Bishop's in the Jaguar Classic Championship game, and earned the win with three innings pitched, giving up one hit and striking out six.
COLE HENDERSON, Valhalla
The 6 foot-3, 185 pound versatile junior batted .667 with 10 hits in 15 swings in the Premier Division of the 65th Annual Lions Tournament. Included in his totals were two doubles, a home run, six RBI, and five runs. In his only pitching start he hurled five innings versus Poway allowing only one unearned run.
CARLY PEARSON, Grossmont
The junior infielder went 7 for 9 with a double, five runs, four stolen bases and an RBI against Bishop's, El Camino and Rancho Bernardo in the Jaguar Classic and Falcon Fiesta Tournaments.
JOSH ESQUIBEL, Steele Canyon
The freshman first baseman began the season with 15 hits in 26 at-bats (.577) in three games as the Cougars averaged 12 runs a game in a 3-game sweep during the Bill Dickens Grossmont Conference Tournament.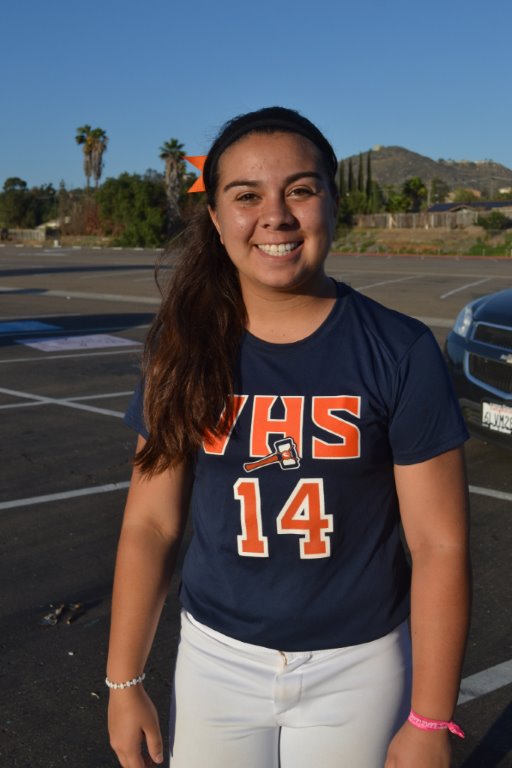 VICTORIA VILLEGAS, Valhalla
Against Helix in the Bucs Classic, the freshman went 4 for 4 with four runs, a triple, two home runs and six RBI.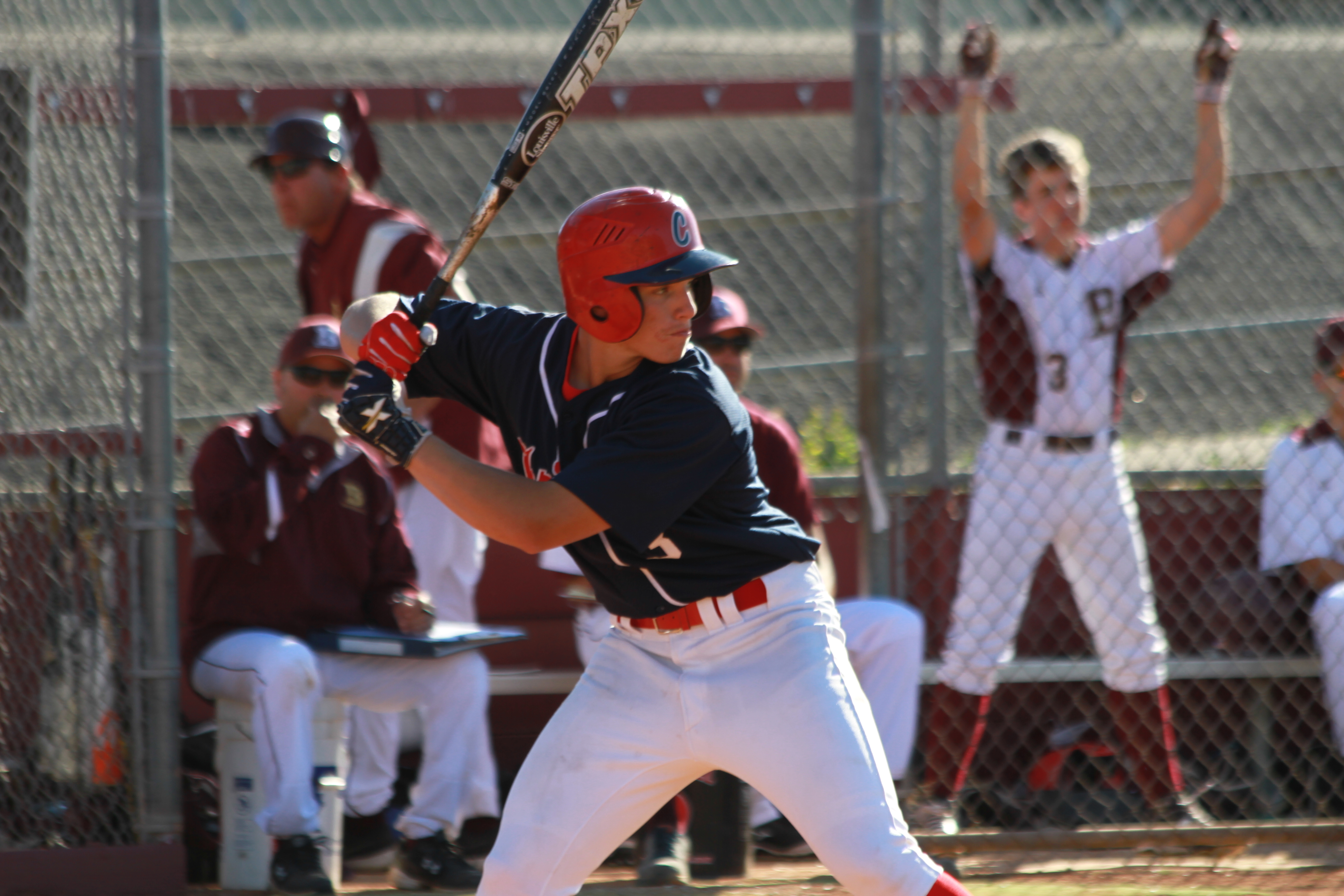 BRYCE JURRIES, Christian
The 6-foot, 170-pound right-handed pitcher twirled 2 shutouts in leading the Patriots to three straight wins and the championship of the Aztec/Foothiller Tournament. In 14 innings he allowed only 8 hits and 2 walks. He struck out 6.
KENDRA BUCKLEY, Steele Canyon
The senior went 10-for-16 (.625 average) with 5 runs, 3 triples, 2 home runs, a double and 5 RBI in four softball games last week, two of which the Cougars won and two of which they lost.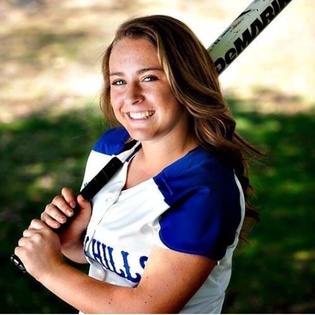 KENDALL MARINESI, West Hills
The Wolf Pack junior infielder went 3 for 4 with four RBI in the Silver Bracket semifinal of the Cougar Classic as West Hills defeated Hilltop 10-0. In other games this week she hit a double and scored two runs.
JAKE CASTILLO, Mount Miguel
The 5-foot-10, 160-pound senior infielder-pitcher batted .533 (8 for 15) as the Matadors streaked to a 3-0 start to begin the season. Included in Castillo's totals were six RBI and five Runs in the sweep. He was 3 for 5 with five RBI for the Matadors against Mission Bay. He also posted one victory on the hill against SD-Southwest.
For previous 2014 Football winners, click here