Vaqueros defeat Matadors in four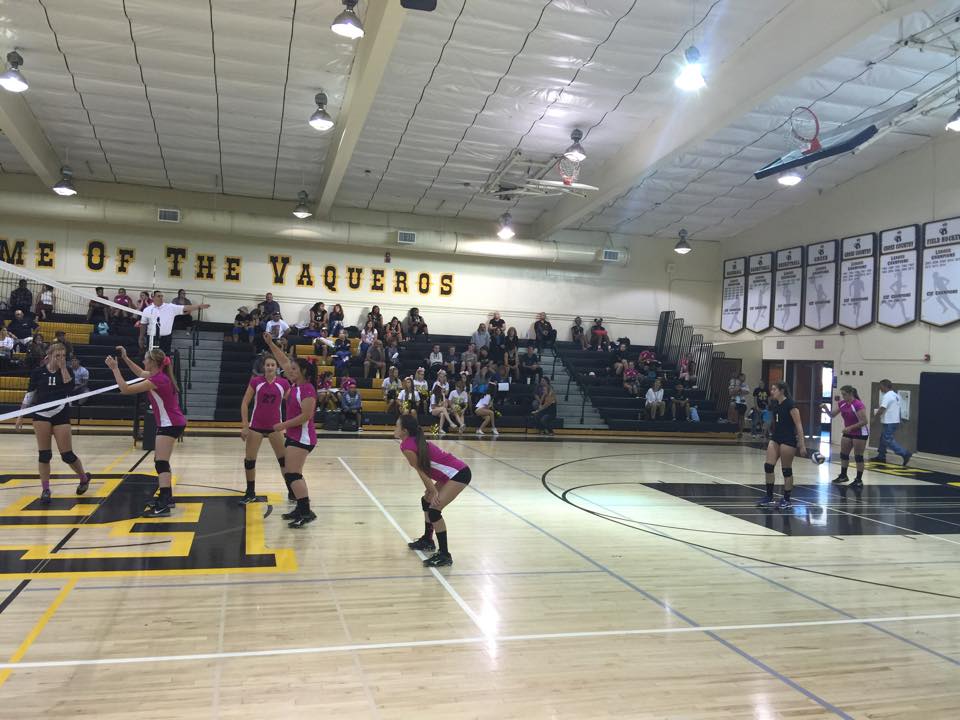 EastCountySports.com staff report
LAKESIDE – Junior Grace Burkett led the El Capitan Vaqueros to a four-game victory over visiting Mount Miguel in a Grossmont Valley League match Tuesday night in Lakeside.
Carolyn Threadgill had a team-high 11 kills for the Matadors.
El Capitan is 2-0 in league and 14-3 overall.
Grossmont Hills League
Valhalla def. Grossmont, 25-23, 25-20, 25-18 – Cameron Douma had eight kills for Valhalla, while senior teammates Brittney Beltz and Tiare Spitz-Johnson added seven winners apiece, and Nicole Campos and Hailey Wilson both drilled home six for the Norse.
Beltz had a team-high five aces, while Wilson, a sophomore, added four.
Rachel Kuhn, a senior, led Valhalla with 22 digs, while Douma contributed 19 digs and sophomore Mady Woods added 18 digs.
Beltz had 34 assists for the Norse (2-0, 12-6)
Steele Canyon 3, West Hills 0 (28-26, 25-19, 25-15) – Katelynn Caserma-Kloebe led the Cougars with 16 kills, while senior  teammate Tyler Sinkovich added nine kills for SC.
Sinkovich also led the Cougars with seven assists, while junior Ashley Whipple had a team-high nine kills. Caserma-Koebe had 28 digs, while Sinkovich had 25 digs.
Chloe Gould, a sophomore, had 35 assists for Steele Canyon (1-1, 16-9).
Eastern League
Christian def. Coronado 25-23, 26-24, 25-21. Kills: Alex Dunham (CHS) 20.
Oct. 9
Pacific League
Classical def. Horizon 25-23, 25-17, 25-20. Kills: Eskes (C) 9, Carter (C) 7. Blocks: Glauch (C) 8. Assists: Hephzi (C) 19. Digs: Eskes (C) 25.
Oct. 8
Grossmont Valley League
Mt. Miguel def. Monte Vista 24-26, 25-17, 25-17, 25-18.
Grossmont Hills League
Granite Hills def. West Hills 25-19, 17-25, 13-25, 25-23, 15-11.