Champ Highlanders travel to face undefeated Mission Viejo Friday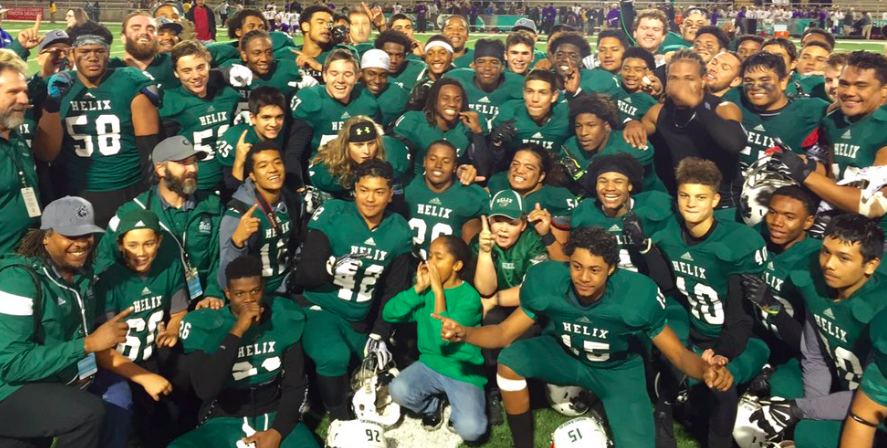 2015 EAST COUNTY PREP FOOTBALL
By Adam Paul
© East County Sports.com

LA MESA (12-7-15) — On Saturday (Dec. 5) in both the Southern and Northern sections of CIF, the conclusion of the football season occurred with a second day of championships.
In the final game of the evening in the South the Helix Highlanders defeated the St. Augustine Saints in the Open Division of the San Diego Section. Helix would learn their fate on Sunday (Dec. 6th) as to where they would be placed in the State playoffs.
So on Sunday, the commissioners for each section gathered and lobbied and after much debating came up with the respective Divisions and the matchups.
The Helix Highlanders (11-1), the champions of the San Diego CIF Open Division, will take their ten game winning streak on the road to face the Mission Viejo Diablos (14-0), the champions of the CIF Southern Section on Friday (Dec 11) at 7:30 p.m.