Griffins can't seem to beat the rain
Updated: February 11, 2017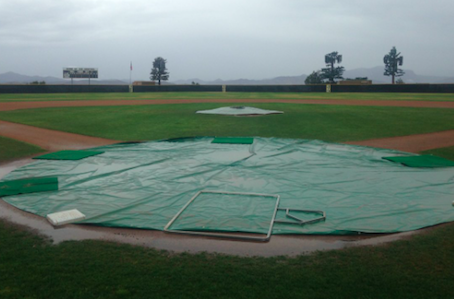 2017 GROSSMONT COLLEGE BASEBALL
By Bill Dickens
© East County Sports.com
EL CAJON (2-12-17) — The Grossmont College Griffins baseball team has had two games postponed due to rain this weekend.
Friday's (Feb. 10) game was to be at 2 p.m. vs. Santa Ana at Grossmont.
Saturday's (Feb. 11) game was to be at Long Beach City College at noon.
No makeup dates have been announced.
Grossmont is at Irvine Valley on Tuesday before finally getting a chance to open up its home schedule on Thursday at 2 p.m. against Chaffey.