Hawks' GSAC schedules announced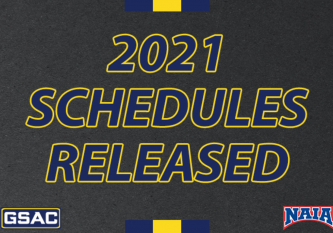 2020 SAN DIEGO CHRISTIAN COLLEGE ATHLETICS
By Nick Pellegrino
AZUSA – While California high schools and community colleges remain in limbo when it comes to athletics, NAIA colleges are turning the switch on as the Golden State Athletic Conference announced its fall sports schedules – all being played in the spring due to the Covid-19 pandemic.
To deal with the virus situation, GSAC placed its 10 member schools into two divisions — GSAC calls them "pods" — with six schools playing a traditional round-robin schedule, while the other four member school play partake each other three times in men's and women's basketball, men's and women's soccer, and women's volleyball.
Locally, San Diego Christian College has officially been was placed in the 6-team grouping, consisting of The Master's, Life Bible, Arizona Christian, Ottawa University-Arizona and William Jessup University (10 total basketball games); the other pod features Vanguard, Menlo, Hope International (Fullerton) and Westmont (9 games).
To reduce travel and better avoid COVID-19, most games in each 2-game series against any given opponent will be played at one site over consecutive days (Friday and Saturday for basketball; Tuesday and Wednesday for women's volleyball; Wednesday and Thursday for soccer) in most cases.
There is also an open period following the conference slate for any needed make-up contests due to cancellations because of COVID prior to the start of the playoffs.
The basketball and soccer schedules all feature doubleheaders among the women's and men's teams.
San Diego Christian Hawks GSAC Schedules:
BASKETBALL
Sat., Jan. 9
at William Jessup
Fri., Jan, 15
The Master's
Sat., Jan. 16
The Master's
Fri., Jan. 22
Arizona Christian
Sat., Jan. 23
Arizona Christian
Fri., Jan. 29
at Life Bible
Sat., Jan. 30
at Life Bible
Fri., Feb. 5
at Ottawa-Arizona
Sat., Feb. 6
at Ottawa-Arizona
Sat., Feb. 13
William Jessup
SOCCER
Wed., Feb. 24
at Arizona Christia
Thu., Feb. 25
at Ottawa-Arizona
Wed., Mar. 3
William Jessup
Sat., Mar. 6
Life Bible
Thu., Mar. 11
at The Master's
Wed., Mar. 17
Ottawa-Arizona
Thu., Mar. 18
Arizona Christian
Mon., Mar. 22
at Life Bible
Sat., Mar. 27
at William Jessup
Thu., Apr. 1
The Master's
WOMEN'S VOLLEYBALL
Tue., Feb. 16
at William Jessup
Wed., Feb. 17
at William Jessup
Tue., Feb. 23
The Master's
Wed., Feb. 24
The Master's
Tue., Mar. 2
Arizona Christian
Wed., Mar. 3
Arizona Christian
Tue., Mar, 9
at Life Bible
Wed., Mar. 10
at Life Bible
Tue., Mar. 16
at Ottawa-Arizona
Wed., Mar. 17
at Ottawa-Arizona
Tue., Mar. 23
William Jessup
Wed., Mar. 24
William Jessup