Hawks will endure season on road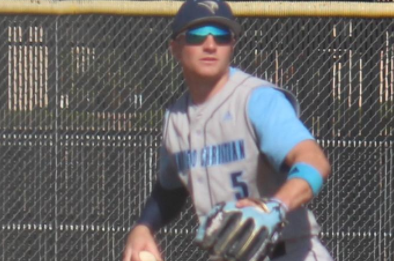 2021 SAN DIEGO CHRISTIAN HAWKS BASEBALL
ECS staff report
FULLERTON – According to officials at San Diego Christian College, the County of San Diego – unlike other jurisdictions – did the school no favors when it banned the Hawks baseball team from utilizing Balboa Park's Morley Field for home games because of the COVID-19 pandemic.
The result: the Hawks are forced to play all 44 games on the road this season.
But when the Golden State Athletic Conference reformulated a new baseball schedule, they also gave little preference to the Hawks, forcing them to meet the circuit's two best ballclubs – both nationally ranked – to open the conference slate.
The results were predictable.
After San Diego Christian lost all four games in Santa Barbara to 14th-ranked Westmont last week, this weekend was worse after the Hawks were swept in a pair of doubleheaders to No. 24 Hope International University.  The scores on Friday (Feb. 26) were 13-3 and 6-2, followed by Saturday's (Feb. 27) sweep, 12-3 and 12-4, in contests held at historic Amerige Park.
SDCC (2-13 overall) fell to 0-8 in GSAC West Division play. HIU's Royals (10-4) moved into third place at 5-3, two games behind Vanguard University.
Friday's opener saw score first, but Hope answered with 11 straight runs. SDCC leadoff batter Joseph Canty, the leadoff batter, struck for a pair of doubles, finishing 2-for-3 and scoring twice.
The second game was the lone contest where the Hawks had an opportunity to win. However, the Royals tallied three times in their final at-bat to break open a 3-2 nail-biter.
Canty opened the bottom of the first – the Hawks were the home side for all four ballgames – with a home run.
On Saturday, Hope scored in each of the first five innings to take an 11-1 lead. For the Hawks, Canadian center fielder Tyler Schindel batted 3-for-4 with an RBI triple and a run scored.
The second game with Hope already leading 4-0, an 8-run outburst in the fifth inning meant a long bus ride home. For the Hawks, Schindel went 2-for-3 with a double, while Canty also belted a two-base hit to give him three doubles and a solo homer for the weekend.
The season-long, 44-game road trip continues next week with a pair of twin bills at William Jessup University in Northern California.