Sergent gives order, lifts Griffins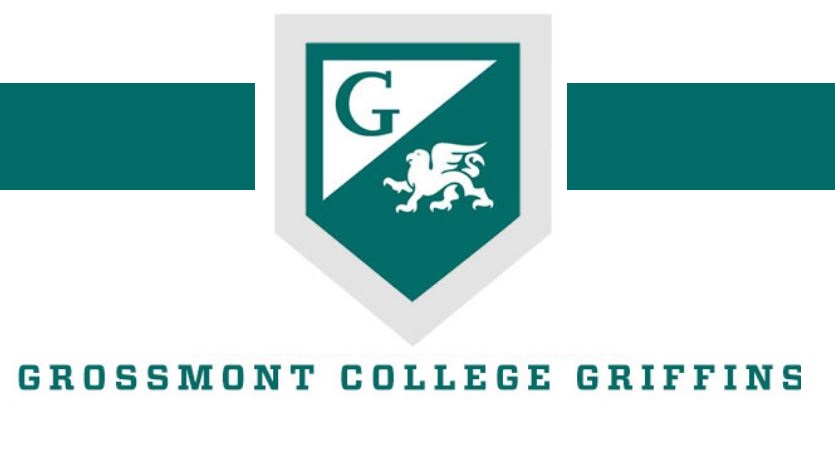 2022 GROSSMONT COLLEGE BASEBALL
By Nick Pellegrino
ECS staff writer
FLETCHER HILLS — For three years, Jake Sergent was consider a top prospect at Santana High School.
In fact, in a recruiting brochure produced by Sultans head baseball coach Rigo Ledezma, Sergent was listed with "an A-plus arm" who will only get bigger and stronger.
So what is Sergent doing at Grossmont College — as a pitcher.
The long-=time starting catcher at Santana is now a member of the Grossmont College pitcher staff. And with success.
On Thursday (Mar. 24), the sophomore has seemed to ingrain himself as the ballclub's No. 2 starter in an important Pacific Coast Athletic Conference contest.
The right-hander pitched eight strong innings, striking out eight Jaguars batters as the second-plac e Griffins downed the Southwestern Jaguars, 7-3.
With the victory, Grossmont remains one game behind PCAC front-runner Palomar, while Southwestern falls three games back. Grossmont now leads the series, 2-0, and can complete a sweep on Saturday in Chula Vista.
The Jaguars parlays a walk and a hit batter into two runs on just one hit in the eight, but closer Dylan Vail registered the final three outs to garner the save for Sergent (4-2).
Meanwhile, the bats of the G-House dominated the middle innings following the first rotastion through the batting card. They scored in four of the five middle innings to slowly pull away.
Designated hitter Luke Denos batted 3-for-5 with two RBI., coming on a 2-run homer in the fifth,plus a double.
Meanwhile, left fielder Dante Juliano added three hits and scored twice.
Grossmont also received two hits and a run from third baseman Skyler Agnew and second baseman Sean McGrew.
The lone Southwestern player with more than one hit was catcher Aaron Garcia (2-for-3, one run, one RBI).