Dobyns blanks IVC, Griffins back in first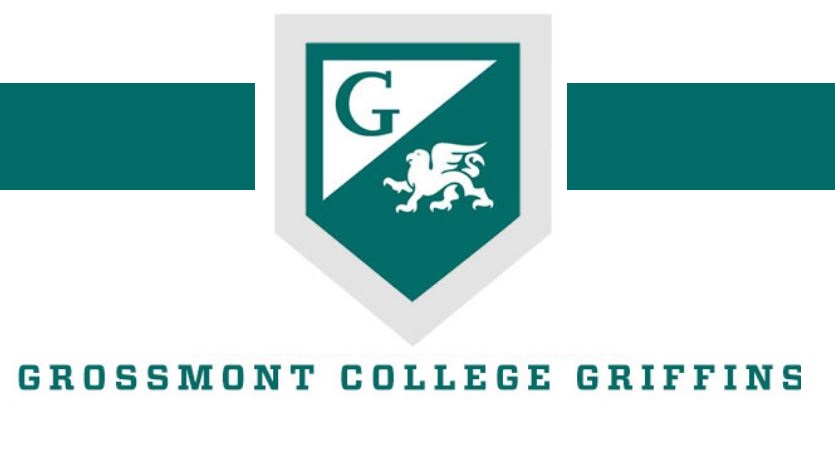 2022 COMMUNITY COLLEGE BASEBALL
By Nick Pellegrino
ECS staff writer
FLETCHER HILLS — Grossmont College extended its winning streak to three game after an easy 16-0 pasting of Imperial Valley College in a rain make-uo contestm but that wasn't the big news of the Day,
In other Pacific Coast Athletic Conference action on Thursday (Mar. 31), Southwestern College again topped Palomar, 4-3, elevated the Griffins into first place by a half-game over the Comets in the PCAC standings.
For Grossmont (15-9 overall, 8-3 PCAC),the mercy rule victory saw freshman pitcher Kyle Dobyns fire five innings of shutout ball, combining with Braiz Ramirez and Clayton Longonitti on a 5-hit shutout.
Dobyns, an all-East County performer at West Hills High in 2021, struck out six Arabs batters without issuing a walk.raising his season record to 5-3.
"The team's been super-pumped up," said Dobyns. "Once we scored those seven runs, we all got excited following the Southwestern game and them sweeping Palomar."
Grossmont's offense featured power from the bottom half of the batting order, including home runs by Sean Noah Lane and McGrew, as the hosts tallied seven times in the first inning.
Six different players knocked in runs, including a pair by shortstop Jack Allen.
Lane finished with four RBI while McGrew drove in three runs, with each of their homers going to left field in the fourth inning at Noel Mickelson Field.
Imperial Valley (4-18-1, 2-9 OCAC) received a double by Jacob Sapp (Brawley HS).
Although it's a month away, Grossmont closes the regular with consecutive 3-game series with both Palomar and Southwestern.
"We'll be ready when we play Palomar the next time," added Dobyns, a freshman. "It'll be a total team effort and we'll all be fired up."
The Griffins series with IVC continues with a Saturday doube-header at Imperial (just east pf El Centro).
No information (except the score) was posted in Southwestern's home win over Palomar.
469 total views, 1 views today