Ramuno no-hits Granite on 12 K's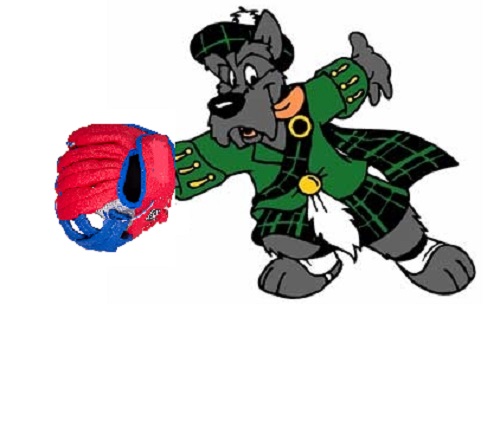 2022 EAST COUNTY PREP SOFTBALL
By Tyler Gribble
Special to ECS.com
GRANITE HILLS – Helix Highlanders pitching ace Sophia Ramuno had her best stuff on Thursday (Apr. 21) afternoon, spinning a no-hitter against the Granite Hills Eagles.
Ramuno struck out 12 Eagles and faced just two hitters over the minimum, (both reaching base on errors.
"All cylinders were firing today and I couldn't be happier with the team and our performance," said Ramuno. "I'm encouraged, especially with our big game against El Cap coming up."
"This was exactly the fuel to our fire necessary to get us ready for the second time around with El Cap," Ramuno added. "Absolutely."
The Helix offense set the tone early, with leadoff batter Kori Jonilonis leading off the game with a triple. Next, Lauren Farace was hit by a pitch and Angel Riggins drove them both home with a single. Ramuno followed with a double before being relieved by courtesy runner Ashton Isbell, who came around to score on a wild pitch.
The Highlanders added more runs in the sixth when Ramuno lined a two-run home run into left center, knocking the Eagles starting pitcher, Chloe Knepp, out of the game. Later in the inning, outfielder Danika Munoz stepped in and lifted a home run into the batter's eye in center field, her second round tripper in as many games.
"I'm very thankful. Opportunities are few playing at the varsity lvel," added Munoz. "It's important that I take advantage of every moment to not only show my progress but to score for our team so we can beat great teams like Granite."
Ramuno finished the game with twelve strikeouts, bringing her season total to 150. For the Eagles, starter Chloe Knepp was tagged for six runs on just four hits, while striking out four across five innings. Reliever Taylor Rose worked the final two innings, striking out two while allowing three hits and one run.
With the win, the Highlanders rise to 4-0 and remain in a tie with El Capitan atop the Grossmont Hills League. Meanwhile, the Eagles drop to 1-2 in league.
Quotes
Sophia, Helix:
"Danika's been hot and hitting is contagious," Ramuno noted. "That's important to have now more than ever."
Danika Munoz, Helix:
"It felt great to hit my first varsity home run and continue on today," said Munoz. "Taking advantage of every opportunity is key, making every moment my last."
---

By Adam Paul
EL CAJON (4-21-22) – Four early runs were all Sophia Ramuno needed as she no-hit the Granite Hills Eagles (11-7-1, 1-2 GHL) on Thursday afternoon to help the Helix Highlanders (15-5, 4-0 GHL) claim the 7-0 victory in Grossmont Hills action.
Angel Riggins would start the damage for the Highlanders as she would drive in both Kori Jonilonis and Lauren Farace to make it 2-0, with one out Ramuno would help her own cause as she doubled in Riggins and with two outs Ashton Isbell would score on a wild pitch to round things out.
Both teams went back and forth and it wouldn't be until the bottom of the sixth inning that Helix would strike again.
Once again Ramuno would help her cause but this time she would belt a two-run blast over the center-field fence that also scored Elaine Mohammad and a couple of batters later Danika Munoz would belt the second home run of the inning for the Highlanders as she hit a solo shot over the center-field fence.
Munoz acknowledges how she was prepared to perform to her max, including hitting her first varsity home run.
"Yes practice is important, but its games like these where I get that opportunity to perform!! Making big plays and hitting like how I know how defines my dedication and passion for this sport,"
Chloe Knepp of the Eagles would take the loss as she surrendered six runs on four hits while striking out four on the day.
Ramuno for the Highlanders over seven innings of work would allow no runs on no hits while fanning twelve on the day.
623 total views, 1 views today