Scotties bomb squad takes out Brawley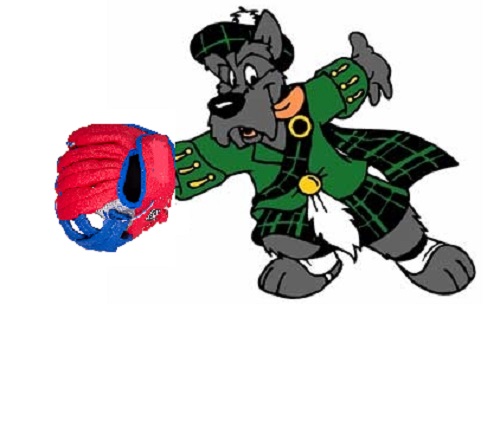 2022 EAST COUNTY PREP SOFTBALL
By Tyler Gribble
Special to ECS.com
LA MESA – The Helix Highlander love to play in prime time. For the thirdtime this season, the bats exploded, this time scoring in doubled figure to down visiting Brawley, 14-3, in non-league action
The Scotties collected their 14 runs on 16 hits, including home runs by catcher Ivy Greene. Lauren Farace and Danika Munoz.
The Helix batting order set the tone early, just as they did the previous day. Kori Jonilonis and Farace both reached on basehits, then Angel Riggins followed with an RBI single. Amber Young contributed a ground out to second that scored Farace, making the early score 2-0.
The Scotties' bats followed by going into over-drive.
In the second , Greene hit her second home run of the season, a solo shot, giving Helix a 3-0 lead. Later with two down , Jonilonis doubled, setting the table for a two-run home run off of the bat of Farace. It was  her second of the season.
Helix added one more in the inning after Riggins doubled and Young singled her in for the sixth run of the game.
The hit parade continued into the fourth when Farace, Riggins, Sophia Ramuno, and Kamryn Evans each singled before Munoz stepped in and homered for the third consecutive game – a three-run shot widening Helix's advantage to 11
In the top of the fifth, the Wildcats offense finally started to get something going. A leadoff walk and a single by Tamara Carranza set the table for an RBI single by Brianna Sandoval and a two run double by Aly Tapia, bring the score to 11-3.
The Highlander offense closed things down in the bottom of the fifth, singling and taking advantage of a couple of errors to put runners in scoring position for Ramuno, who placed a 2 RBI single just off of the right field foul line to give Helix the 14-3 lead and bringing this game to an early finish.
Helix starting pitcher Lilly White earned the victory, allowing three runs and striking out four  Brawley batters across five innings of work. The 14 runs marks the most scored by the Highlanders since March 9, 2020.
The Scotties (16-5 overall) return to Grossmont Hills League action on Tuesday in a showdown for first place showdown with El Capitan (16-5). Both are unbeaten in GHL Play, with Helix leading by a half-game with one extra victory.
Brawley falls to 15-6.
---
Roundup
Mount Miguel 11, Liberty Charter 1 (5 inn.)
SPRING VALLEY — On a day of all run-rule contests called after five innings among East County schools , the Mount Miguel Matadors won for the third times in four outing, scoring in double digits in each win, including Friday's 11-1 decision Liberty Charter of Lemon Grove.
The contest was just the third-ever meeting between these nearby schools. In fact, Liberty Christian is closer to Mount Miguel than even Monte Vista or Morse.
Liberty took the initial meeting in 2019, but Mount Miguel has now captured two straight this season to gain the historical lead.
The Matadors talled 11 consecutive runs before the Lions avoided the shutout bid in the fifth (and final) inning, as freshman S. McHenry singed home senior Morgan McDaniel.
Mount Miguel (9-5 overall) returns to Grossmont Valley League play Tuesday, hosting El Cajon Valley in a standings tie-breaker contest.
Liberty Charter fell to 4-9, next hosts defending CIFSDS Division IV runner-up Bayfront Charter of Chula Vista.

Foothills Christian 14, Classical 2 (5 inn.)
SANTEE — Foothills Christian freshman Emma Romeka registered seven RBI to establish a school underclassman record, powering the Knights to devour the Classical Academy Caimans of Escondido, 14-2, in Pacific League play on Friday (Apr. 22).
Romeka's RBI count came on  a double and a triple, as the Knights recorded all of their runs in the first three trips to the plate
The triumph allowed Foothills Christian (9-1 overall, 5-1 league) to stay within 1.5 games of front-running Tri-City Christian, the only ballclub to defeat FCHS this season.
Also collecting two hits each were senior Carly Robbins and sophomore Michaelyn Able.. Romeka, Robbins and frosh Reese Winchester all also scored three times.
Three pitchers split duties, with the win going to Romeka.
—  Compiled by Nick Pellegrino,