Santana alum Nunez returns, joins Stars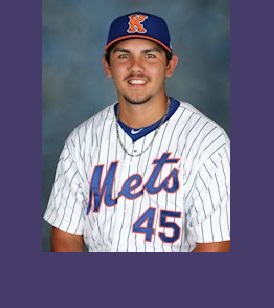 2022 SAN DIEGO STARS SUMMER COLLEGIATE BASEBALL
LOCAL ALUMNI
By Nick Pellegrino
ECS staff writer
SANTEE — Noah Nunez, the 2017 East County baseball player of the year, has resurfaced and hopes to resurrect his playing career as a member of the San Diego Stars.
Nunez, who earned a baseball scholarship to San Diego State, instead elected to sign a professional contract after being drafted by the New York Mets.
However, three seasons in rookie ball left him out of baseball by the end of the 2019 season. Three years later, Nunez hopes to start over, yet still young enough to do so at the age of 22.
"He'll need to throw some bullpens before we put him in a game — we don't want to hurt his arm," said Stars owner/president Kelly Ritayik. "If we qualify for the National Baseball Congress World Series, we're going to need some additional arms, so Noah could prove quite valuable."
Even though the Stars are the Western Baseball Association are considered to be at the collegiate circuits, the Stars' roots are as a semipro ballclub, with several future and former professional ballplayers on their roster.
Since Nunez has been out of pro ball for three seasons, the one-year waiting period to allow him to play at this level expired long ago.
The right-hander relief pitcher led Santana to the Grossmont Hills League championship, advancing to the CIF-San Diego Section title game. When he didn't pitch, Nunez was an outfielder and a top hitter while seving as team captain for the Sultans.
Pro scouts were regulars at all of the pitching starts by the 6-foot-4, 210-pounder, yet he was drafted surprisingly low in the 32nd round of the June '17 draft.
His statistics did improve over all three seasons in the Mets organization covering two stints in the Appalachian League, sandwiched around one year in the Gulf Coast League.
912 total views, 2 views today