Olympians shock Saddleback in fourth
Desean Owens celebrates a 13-yard, game-tying touchdown. / Nicole Noel
2022 COMMUNITY COLLEGE FOOTBALL
SAN DIEGO MESA 21, SADDLEBACK 20
ECS staff report
MISSION VIEJO — In the 20th Century, Saddleback College posted four perfect seasons with an 11-0 record, earning a national championship on three occasions.
The school's first perfect slate cane in 1981, capping the season with a 13-12 verdict over San Diego Mesa at the Pony Bowl at Cerritos College.
Mesa did have a chance to win in the final two minutes, but a fourth-down pass in the red zone was intercepted in the end zone.
On Saturday (Oct. 16), more than four decades later, Mesa gained a measure of revenge on Saddleback.
Trailing throughout their National Conference Southern Division opener, the Olympians shocked the hosts with a pair of fourth-quarter touchdowns to post a 21-20 triumph at Saddleback Stadium.
The Bobcats, which posted the program's 400th all-time win in their last victory, seemed in control throughout, holding a 20-0 halftime lead. However, Mesa was able to not only rally but also close the deal, something they fell just short of accomplishing in '81.
The shutout bid ended on a 65-yard drive, capped by a Josh Butler 3-yard run midway into the third period.
In the fourth, Mesa quarterback Richard Colmenero III took over, throwing a pair of scoring passes.
Colmenero first found receiver Timieone Jackson on a 72-yard bomb on the first play following a Saddleback punt.
Then with exactly one minute to play, Colmenero capped a mammoth 7-play, 86-yard drive when he found Desean Owens on a 13-yard, game-trying connection.
The PAT boot by Mauricio Escudero provided the game-winning point.
Colmenero completed just 17 of 39 passes for 216 yards but was clutch in the final period.
Most of the completions went to Jackson, who hauled in six passes for 116 yards — no one else posted more than two receptions.
Mesa (4-2 overall) is tied for first with a pair of 5-1 ballclubs — Fullerton and defending champion Golden West.
Golden West skated to a 41-3 decision over Southwestern, while Fullerton bombed San Bernardino Valley, 58-3.
Mt. San Jacinto 35, Grossmont 10
SAN JACINTO — In Grossmont College's final trip to this hamlet located just north of Hemet, the Griffins were San Diego County's only team to score in double digits prior to the comeback by Mesa.
Robert Coleman threw for 345 yards and four touchdowns against an injury-plagued Griffin defense, as the No. 25 Mt. San Jacinto Eagles upended Grossmont 35-10 at MSJC's Carl Quandt Stadium.
Coleman was 31-of-51 in the game and did have an interception on his line as well for the Eagles (5-1, 1-0 American-Mountain).
Grossmont's (2-4, 0-1 American-Mountain) Elia Kirisimasi was 19-of-38 for 177 yards with a touchdown and three interceptions before being replaced late in the contest.
Wide receiver James Johnson led the Griffins with five catches for 85 yards and the lone areal touchdown for the Green and Gold.
Less than five minutes into the game, Mt. San Jacinto's Matthew Caldera (seven carries for 28 yards) scored his only touchdown of the game to give the Eagles the 7-0 lead after the extra point.
About 90 seconds later, MSJC struck again with Coleman's first touchdown of the game to Taliq Brown's (game-high 10 receptions for 67 yards) only score.
Grossmont got on the board in the second quarter cutting the lead to 14-3 with a Jorge Aguilar 32-yard field goal.
Coleman went deep with a 50-yard pitch and catch to Roland Hazard, for his only catch of the day. Making it 21-3 with just under seven minutes to go until halftime.
The only Griffin touchdown came with three minutes left in the second quarter. Kirisimasi and Johnson hooked up from 20-yards out to make the score 21-10.
MSJC scored with a second left in the first half, and then added another end-zone visit with about 90 seconds left in the game.
The Griffin defense held MSJC to 65 yards fewer than what they had been averaging. The Green and Gold also held the Eagles without a third-down conversion (0-9) and fourth down conversion (0-3).
Next week, the Griffins will travel to Pasadena City College for a 6:00 p.m. for an American-Mountain contest at Robinson Stadium in Pasadena.
More information will be provided later in the week.
Grossmont has dropped three straight contests.
The other two scheduled contests in the American Conference Mountain Division — Compton at Victor Valley, and Pasadena at College of the Desert — were postponed by lightning.
Next season, Mt. San Jacinto moves into a new, state-of-the-art stadium at the school district's Menifee campus, located right off Interstate 215.
Golden West 41, Southwestern 3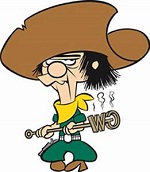 COSTA MESA — The Southwestern Jaguars managed just a field goal in the third quarter against Golden West on Saturday.
Julian Acosta kicked a 38-yarder to put Southwestern on the scoreboard after trailing 20-0 at halftime.
A bright spot for the Jaguars was three interceptions by the defense Jacob Galeana, Abdi Ali, and Matthew Elliott came up with turnovers.
Dominic Yancey recorded 1 1/2 sacks for Southwestern.
Southwestern is 0-6 overall and 0-1 in the National Conference Southern Division.
Golden West is the defending conference champion, which advanced to the Southern California championship game after defeating College of the Canyons, 20-10, in the semifinals.
The Rustlers have nbow won eight straight conference games since 2018, one short of the record for the Huntington Beach based school.
Riverside 38, Palomar 3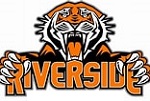 ESCONDIDO — Jake Retzlaff passed for 296 yards for Riverside and accounted for four touchdowns – three rushing and one passing – as the Tigers won the key matchup in the National Conference Central Division.
The Comets came in 4-1 but were still a considerable underdog against undefeated Riverside (now 6-0) in the league opener.
Palomar's Ka'alei Apana had five receptions for 49 yards from quarterback Kiah Reid (109 yards).
The Comets' Devin Dye had an interception and 11 solo tackles.
340 total views, 1 views today