Griffins get big road win at Pasadena
Updated: October 23, 2022
2022 GROSSMONT COLLEGE FOOTBALL
GROSSMONT 24, PASADENA CITY 21
ECS staff report
PASADENA — When a team doesn't possess the personnel to operate a particular offensive scheme, smart coaches find a blueprint on which the team can operate with success.
For head coach Michael Jordan and the Grossmont College Griffins, a resurgent ground game dominated the second half, while the team's defense posted a second-half shutout to get an impressive win this weekend on the road.
The combination added up to a surprising 24-21 triumph over host Pasadena City College at historic Jackie Robinson Stadium on Saturday (Oct 22).
The decision avenged last season's conference tie-breaker game when the schools finished in a 3-way tie for the conference championship with Mt. San Jacinto, but the Griffins were drawn last among the trio and lost a road game to the Lancers in the City of Roses to not gain a CCCAA state bowl berth.
Now, the Griffins can still gain a bowl berth and even repeat as conference champions.
Trailing 14-7 at the half, the Grossmont defense again posted a solid second-half effort by shutting out the Lancers, allowing just 46 yards in total offense after the break.
Included was an interception by Christopher Madden.
The turnover set up a game-tying touchdown run by Keiyon Holloway from 3 yards out midway through the third quarter.
Grossmont's special teams and defense turned the ballgame around. On the ensuing kickoff, a forced fumble by Jordan Monroe was recovered by LeeAngelo Thomas.
Pasadena was later stopped on consecutive quarterback sacks from lineman Marcus House (Eastlake), then a safety blitz by Tymon Palaefei (Hawai'i) to force a punt. Both players are freshmen.
The momentum switch carried over the Grossmont offensive line, as every play (except one) over the next two possession were on the ground.
The results were an 8-yard TD rush by Giles to cap a 7-play, 51-yard drive, then a 10-play drive capped by Jorge Aguilar booting a short field goal from 27 yards for a 24-14 advantage.
Pasadena answered with a 100-yard kickoff runback by Ivan Ostry with 3:25 remaining. However, Grossmont, by staying on the ground, gained a pair of first downs to run out the clock.
For the contest, Grossmont dominated the statistics, gaining 29 first downs to just 10 for Pasadena. The total offense advantage finished 396-295, while the Griffins were 9-for-16 third-down conversions.
The Griffins (3-4 overall), stay with a game of co-leading Mt. San Jacinto and College of the Desert in the American Conference Mountain Division. Pasadena falls to 3-4 (0-2).
Grossmont returns home to Mashin-Roth memorial Field to host Victor Valley (2-5) next Saturday (Oct. 29), starting at 3 p..m. The Rams fell to MtSJC, 34-7.
Summary
GRIFFINS 24, LANCERS 21
Grossmont College (3-4, 1-1)  0 7 7 10 - 24
Pasadena City (3-4, 0-2)      7 7 0  7 - 21

PC - Ostry 72 pass from Andrade (Vergara kick)
GC - Kirisimasi 1 run (Aguilar kick)
PC - Doolittle 4 run (Aguilar kick)
GC - Holloway 3 run (Aguilar kick)
GC - Giles 8 run (Aguilar kick)
GC - FG Aguilar 27
PC - Ostry 100 kickoff return (Vergara kick)
---
Elsewhere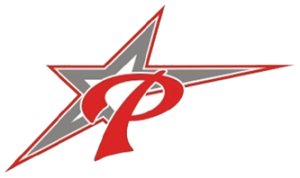 Palomar 24, Chaffey 6
RANCHO CUCAMONGA — The annual Chaffey College Tailgate Bash was ruined by the visiting Palomar Comets, 24-6, in National Conference Central Division action at historic Grigsby Field.
After allowing an early TD pass, Palomar ran off 24 unanswered points for the victory.
Leading 10-6 at the half, an interception by the Comets' Marquis Bell (El Camino HS) turned out to be the knockout blow.
Landon Ogles followed by botting a 54-yard field goal for a 13-6 lead, then Comets quarterback Kiah Reid. (Landon followed with a pair of scoring passes.
Reid connected with Tajae Brooks on a 45-yard pass late in the third quarter, then found Tayjon Bullock from 26 yards, allowing Palomar (5-2 overall, 1-1 conference) to tally 17 points over three consecutive drives to gain its first win in conference play this season.
For the contests, Palomar limited the Panthers t just 216 yards in total offense, registering four sacks.
---
Fullerton 31, Southwestern 0
FULLERTON — The first-place Fullerton Hornets actually took it easy on Southwestern, utilizing 88 different players in the shutout of the visiting Jaguars (0-7, 0-2).
Fullerton remains tied for first with Golden West in the National Conference South Division standings. Both stand at 6-1 (2-0).
Since an opening-week setback to Grossmont, Southwestern has scored just 61 points all season — three in its last two outings — but there is hope.
Over the next two weeks, the Jags host both Saddleback (1-6) and San Bernardino Valley (0-7, which forfeited this week; see below).
---
San Diego Mesa df. SBVC, forfeit
From Mesa College website
"The Southern California Football Association (SCFA) announced the cancellation of the San Bernardino Valley College at San Diego Mesa College football game due to a limited number of available students, injuries, and eligibility issues. As per SCFA Bylaws, forfeiture will be declared. "
Editor's note: Although the ruling did not state which team needed to forfeit, it was the SBVC Wolverines that were unable to travel to play at Mesa's Merrill Douglas Stadium.