JC roundup: Jags end 10-game losing skid
2022 COMMUNITY COLLEGE FOOTBALL
ECS staff report
CHULA VISTA — For decades, Los Angeles Times columnist Steve Harvey (not the television host of the same name) wrote the weekly "The Bottom Ten" college football column, "highlighting the lowest-ranked schools in college football."
One of his favorite schools was UTEP, better known in his column as "Texas-El Wobbly Paso."
On Saturday (Nov. 5), the Southern California Community College Football Association held its own version of the popular column, as a pair of winless clubs at 0-8 met to see which will escape the National Conference Southern Division cellar.
Well, someone needed to win, as the Southwestern Jaguars waltzed against a depleted roster from San Bernardino Valley in a 51-14 decision at DeVore Stadium.
SBVC, which needed to forfeit against San Diego Mesa two weeks ago due to massive ineligibility and injury issues, pieced together enough players to bus down from the Inland Empire. Still, this one wasn't close.
Southwestern led 24-0 after the first quarter and 34-0 at halftime.
The host Jags (1-8 overall, 1-3 conference) got three touchdown passes from Dylan McClain.
Kader Diop had two touchdown receptions as part of a five-catch, 145-yard afternoon.
Southwestern's David Jazo had two touchdown runs as he had a team-high 80 yards on the ground.
James Coleman also had a touchdown run for the Jags.
Jay Gordon rushed seven times for 62 yards for Southwestern.
Southwestern snapped a 10-game losing streak.
---

College of the Desert 48, Grossmont 7
PALM DESERT — In front of a large Military Appreciation Day and Sophomore Day at Boone Field, the College of the Desert Roadrunners — which went decades with rarely defeating Grossmont College — ended years of frustration against the Griffins with a sound 48-7 decision in an American Conference Mountain Division contest.
The victory — the Roadrunners' first over the G-House since 2007 — came one week after Desert dropped its first-place showdown with Mt. San Jacinto, 63-14.
COD (7-2 overall, 3-1 conference) now needs to defeat Victory Valley to close the regular season next weekend, while needing front-running Mt. San Jacinto (8-1, 4-0) to fall to Pasadena City to forge a co-championship.
Meanwhile, Grossmont (4-6, 2-2), which saw its playoff aspirations end last week, will host Compton next Saturday at Mashin-Roth Memorial Field. Because of the time change, the kickoff has been moved up to 1 p.m.
For Desert, sophomore quarterback Cesar Vela (Rancho Mirage) threw for 255 yards and 3 scores and was the team's leading rusher with 40 yards on 9 carries.
Freshman defensive end Gerliaer Ervin (Baltimore (Md.) posted 6 total tackles, 5 assisted stops, and 1.5 sacks, as COD carried a shutout into the fourth quarter by forcing three Grossmont turnovers.
Desert scored three TDs in the second quarter to mount a 28-0 halftime advantage, scoring the game's first 48 points.
The Griffins, which still lead the all-time series, 17-8-3, got on the board with 5:43 remaining when Junior Salas hauled in a 21-yard TD pass from Eric King (7-for-18, 80 yards), who entered late in relief of Elia Kirisimasi (10-22, 175). Both threw one interception.
For Grossmont on defense, linebacker Jagger Giles again paced the ballclub with 11 tackles on his way to an all-conference campaign.
Jeriah Jackson added 8 stops, Jaydon Kaio and Colton Guerrero recorded seven tackles, while Brennan Sanders and Christopher Madden each had six.
However, the defense was stranded on the field most of the contest, as the Griffins ran just 41 plays over the first three periods.
---
Mt. San Antonio 31, Palomar 10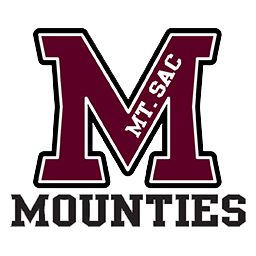 WALNUT — Jist like Grossmont College (see above), which faced an opponent coming off a first-place showdown loss in their conference, the Palomar Comets met a Mt. San Antonio ballclub which also dropped out of the conference lead after its previous outing.
The previously-undefeated Mounties ranked second in California before the triple-overtime loss also bounced back with an impressive victory.
Leading 10-7 at the half, MtSAC added a pair of third-quarter touchdowns to pull away, stopping the Comets, 31-10.
The setback all but mathematically forced the Comets to defeat El Camino in next week's regular-season finale, with the winner deemed a shoo-in for a postseason bowl berth.
Trailing 10-7, Palomar tallied its lone touchdown with 1:51 remaining before halftime, as Tajae Brooks hauled in a 70-yard pass from Kiah Reid.
Otherwise, the Comets mustered an additional 156 yards in roral offense, as the Mounties held a huge advantage in offense, 495-226.
For the hosts, quarterback ke Udengwu III fired four TD passes on 25-for-35 passing, good for 326 yards. Receiver Shemar Savage only recorded two receptions, but both went for scores.
The only other Palomar score was set up when MtSAC dropped the ball on a fumble return.
Gaining the ball at the Mounties-24, the Comets ran 8 plays, yet could only advance to the 11-yard line, settling for a 26-yard field goal by Landon Ogles with under five minutes left.
Mt. SAC moved to 8-1 overall (3-1 conference); Palomar fell to 5-4 (1-3) to fall into a fourth-place deadlock with El Camino.
---
Golden West 35, San Diego Mesa 7
HUNTINGTON BEACH — The difference between the top and the middle of the National Conference Southern Division proved massive, as the San Diego Mesa Olympians were embarrassed by co-leading Golden West on Saturday (Nov. 5). WATCH
The third-ranked Rustlers remain even with Fullerton entering next weekend's first-place showdown to conclude the regular season.
Meanwhile, Mesa (5-4 overall, 2-2 conference) will be a heavy, double-digit favorite against Southwestern next week in order to gain a bowl berth,
The Olympians stayed with Golden West for three periods, but the Rustlers found the end zone three times in the fourth quarter to pull away.
Down 14-0, Mesa answered when Antoine Sullivan collected a 34-yard pass from Gary Gunnar with 4:44 left in the half.
However, the fourth quarter proved disastrous when Gold West scored three times in a span of 2:07 early in the fourth.
The second pair of scores came in short drives came after two of five interceptions by Gunnar. (13-for-37, 189 yards).
It should be noted, the first of the two key picks in the fourth quarter was clearly a drop by the Golden West defender..
Compiled by Nick Pellegrino
322 total views, 1 views today