JC Notepad: Compton falls on sword, forfeits to Griffins
Updated: November 11, 2022
2022 COMMUNITY COLLEGE SPORTS
ECS satff report
Football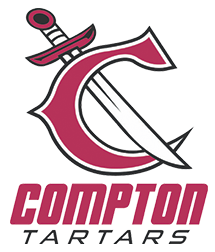 FLETCHER HILLS — The 2022 football season for Grossmont College has come to a premature end after Compton College, figuratively, fell on its sword.
This Saturday's (Nov. 12) home game against the Tartars, slated for Mashin-Roth Memorial Stadium, has been forfeited after the visitors announced they did not have enough players to safely compete against the Griffins.
The surprising statement by Compton administrators came in light of the football program enjoying its finest season (3-7 overall) in more than a decade when late-season forfeits and mid-season closing of the program was the norm.
Thus, Grossmont will finish at 4-6. In the American Conference Mountain Division, the Griffins will be 2-3, yet could still finish as high at third place depending on the weekend results of Victor Valley and Pasadena (both 2-2).
In its 12 previous seasons, Compton's record is 6-112, with two of the wins being forfeits by other schools. The school's last winning season came in 2005.
Notes: Compton College was the community college attended by late Grossmont head coach Dave Jordan back in the 1960s. He guided the Griffins to a pair of state championships (1974, 2005). His son, Mike Jordan, is the current head coach of the G-House.
---
FALLING ON THE SWORD
Compton College Football in Recent Seasons
Year Overall League/Place  Notes
2022   3-7    0-5  6th of 6   Forfeit Last Game
2021   0-10   0-6  6th of 6   Forfeit Last 2 Games after 77-0 loss
2020   No season
2019   1-7*    0-4  7th of 7 Forfeit Last 2 Games; *Only win was forfeit by Citrus
2018   0-10  0-5  6th of 6  Includes 91-0 loss to Chaffey
2017   1-9   1-5   6th of 7
2016   1-9   1-5   6th of 7  5th Year School run by El Camino
2015   1-9   1-6  t-5th/7  Tied for last with SD Mesa
2014   0-10  0-7 8th of 8
2013   0-10  0-7   8th of 8
2012   1-9   1-6   t-7th of 8  Only win was a forfeit by East L.A.
2011   0-10  0-5  6th of 6
2010   1-9    ------ Lone was vs Antelope Valley, 13-7 
2009   0-10  0-7  8th of 8
2008   4-6    3-4   5th of 82006   1-7   1-4   t-7th of 8  8-game season (wildfires)
2005   6-4   4-32   t-3rd of 7
---
Men's Basketball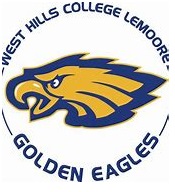 RANCHO SAN DIEGO — Cuyamaca College fell in Friday's (Nov. 11) opening round of its own Cuyamaca Tip-OffTournament.
The Coyotes(1-3 overall) fell to West Hills-Lemoore, 78-69.
The visiting Golden Eagles (2-2 overall) started as an off-shoot from the comunity college in Coalinga, West Hills College (now West Hills-Coalinga), which placed a women's soccer teamon the new Lemoore campus.
However, the team did not play on campus.
The Falcons (now the Golden Eagles when the new school officially separtated from the parent campus)played on a private field on a ranch located north of NAS Lemoore.
The ranch was owned by a member of the Kings County board of supervisors, who also coached the women's soccer team.
To encourage the program to grow, the California Community College Athletic Association awarded the new school a two-year contract to host the men's soccer state championships.
In the 2001 event, Santa Ana College captured its match in the state semifinals, extending its national record winning streak to 100 games for the 3-time defending state titlists.
However, in the state final, the Dons' streak ended in a 1-0 setback to Santa Rosa on a goal on a header in closing final 20 minutes.
Santa Ana later protested, stating the grass was too long. So the state asked the county supervisor/coach relocate move the state competition to a more traditional field.
The coach did. Santa Ana again reached the title game. And the Dons again lost to Santa Rosa.
Why do we mention this? Because Cuyamaca is again not reporting game information on its men's basketball team, so we needed to fill the space.
In other tournament action, Mt. San Jacinto dusted Imperial Valley, 108-41. The Eagles will play Cuyamaca on Saturday at noon.
Elsewhere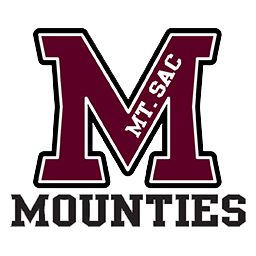 WALNUT — In a free-for-all reminiscent when both ballclubs competed inthe original South Coast Conference in the 1970s, Grossmont College reserve guard Spencer Hall nailed a game-tying, 3-point shot with 51 seconds to play, but Mt. San Antonio closed with six straight points to nip the visiting Griffins, 105-99, in the first round of the Gene Victor Memorial Tournament.
The Mounties' Jay Milner answered Hall with a mid-range jumper, then Mt. SAC hit four foul shots in the closing seconds.
Grossmont will meet Victor Valley in Friday's second round. In a completely contrasting, slow-paced contest, the Rams were defeated by Glendale, 62-50.
Samuel Stewart IV (Helix) paced the Griffins with 18 points, and was one of four players to grab five rebounds.
Brandon Tully (Monte Vista) and Amari Leflore (Illinois) added 12 points each, while Tyrone Lester Jr.(Patrick Henry) had 10. The assists leader was Tre Edmond (Granite Hills) with four.
---
Women's Volleyball
FLETCHER HILLS – The Grossmont College women's volleyball team complete an unbeaten campaign to claim its ninth Pacific Coast Athletic Conference title in 10 seasons. The capper was a 3-0 sweep of visiting Imperial Valley.