Tully, Stewart help Griffins in O.T. win
2022-23 COMMUNITY COLLEGE MEN'S BASKETBALL
ECS staff report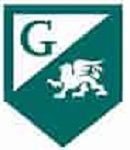 WALNUT — There's only one way to win a basketball game in overtime when your team doesn't score over the final two minutes of play
Dig in and play defense.
Griffins guard Malik Ogude drained a tie-breaking, 3-point shot with 1:53 remaining in the extra session, then the defense held Victor Valley to just a pair of foul shots the rest of the way to down the Rams, 97-96, in the third-place game of the Gene Victor Memorial Tournament at Mt. San Antonio College.
The host Mounties, which downed Grossmont in the opener, allowed a 10-point lead to slip and fell to Glendale, 73-68, in the title game.
For Grossmont, a similar situation occurred to end regulation time.
Brandon Tully also drained a long-distance try with 1:44 left, but the Rams answered with five points to extend the contest.
However, the Griffins took better care of the ball in overtime, twice taking down the shot clock to one second before taking a shot or receiving a shot-clock violation. Thus, Victor Valley only had the final 18 seconds to win it, but a forced shot from the baseline clanked off the rim.
Samuel Stewart IV led the Griffins with 15 points, while Tully added 13. However, it was the Grossmont bench that won the ballgame, with a half-dozen players scoring seven or more, including 10 from Daevin Celaya and Spencer Hall.
Grossmont (1-2 overall) will play its home opener against El Camino on Friday (Nov. 18). Tip-off is at 6 p.m.
Cuyamaca Tip-Off
RANCHO SAN DIEGO — Cuyamaca College proved to be too good of a host for their season-opening crossover tournament.
After falling to West Hills-Lemoore on Friday, the Coyotes (1-3 overall) fell to Mt. San Jacinto, 92-67, on Saturday.
Meanwhile, Imperial Valley, also a member of the Pacific Coast Athletic Conference, was wiped out by the same two opponents, but in the opposite order.
The Arabs fell to MtSJC, 108-41, then dropped a 119-51 decision to West Hills-Lemoore.
No statistics were available at press time on any of these contests for Cuyamaca or IVC.
Next week, the Coyotes play road games against two schools that are their own district rivals in western Orange County, Golden West, and Orange Coast. The games start a stretch of four games against Orange Empire Conference school before PCAC play commences.
225 total views, 1 views today