Olympians wake up against Jaguars
Updated: November 16, 2022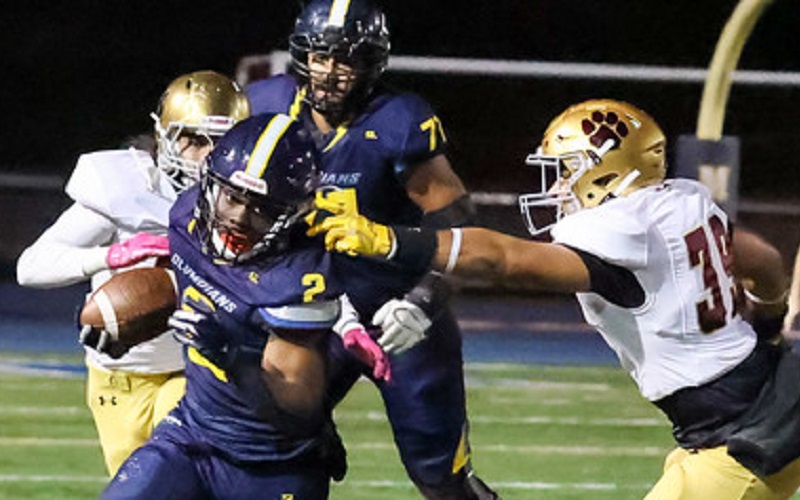 Mesa running back Junior Akintunde (Steele Canyon) finds a hole against Southwestern / Nicole Noel
2022 COMMUNITY COLLEGE FOOTBALL
ECS staff report
KEARNY MESA — A disinterested bunch of San Diego Mesa College Olympians received a major wake-up call from the Southwestern Jaguars, which is suffering perhaps the poorest season in their 60-year history of football.
The bowl-bound Olympians saw their postseason fortunes at risk after Southwestern moved to within a touchdown late in the third period.
A commotion was heard throughout the Mesa sideline — something needed to be done.
It wasn't panic rather than just a old slap in the face as Olympians closed a suddenly-tight ballgame into a romp with 38 unanswered points, including a 31-0 margin in the fourth quarter, racing to a 68-23 verdict on Saturday (Nov. 12) at Merrill Douglas Stadium.
The string points started on a pair of Gunnar Gray touchdown passes, hitting Daniel Latanca (20 yards) and Timieone Jackson (35 yards) to mount a 44-23 lead.
Special teams followed, with a 40-yard field goal by Mauricio Escude, then Daniel Mckoy raced 65 yards on a punt runback.
Mesa tried to sporting at the end by keeping the ball on the ground, but the Jaguars were unable to stop the hosts. Thus, the scoring run was capped by TD rushes by Tavian Tate (14 yards) and Tyrus Lockhart (6 yards).
Both scoring drives covered less than 20 yards following turnovers, as Tyson Shields registered an interception, then the Jags lost the ball on downs at their own 18-yard line.
Early on, the game was tied at 3-, 10-, and 17-all before Gray fired consecutive TD passes. Included were strikes to Antoine Sullivan (30 yards)to close the half at 24-17, then a 33-yard connection to Sullivan to start the second half.
For the contest, Gray passed for 296 yards and four scores, completing 19-of-29 throws.
Meanwhile, Mesa rushed for 274 yards, topped by 148 from Daniel Latanca.
For Southwestern, its late-season surge in offense saw quarterback Dylan McCain pass for 173 yards and a score. He also had a QB sneak for a 1-yard TD.
The top receiver was Kader Diop (4-93), while teammate Rayshawn Holscher hauled in 48-yard receptions.
Another Jags highlight was a 68-yard punt return by David Hernandez,
San Diego Mesa (6-4 overall) finished a predictable third in the National Conference Southern Division. Top Ten teams in champion Fullerton and Golden West finished above them, while three teams with combined records of 4-26 — Saddleback, Southwestern (1-9), and winless San Bernardino Valley — were below the Olympians.
---

El Camino 52, Palomar 24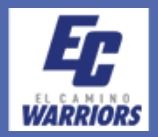 ESCONDIDO — In a contest which could decide one of the final Southern California bowl berths, the El Camino Warriors came to Escondido High and mounted a huge 35-10 lead in racing past the Palomar Comets on Saturday (Nov. 12),
Both ballclubs finished the regular season at 5-5, but since El Camino (fourth at 2-3 in conference) placed above the Comets (1-4 for fifth), the Warriors gain first preference on a bowl assignments over Palomar.
El Camino sophomore Lando Brown, one week after establishing a new career mark for sacks, set claimed the single-season record at 16.5 after adding two more QB takedowns against the Comets.
Brown also led the Warriors with seven tackles (four for losses) before the team cleared the bench in the fourth quarter.
The Warriors' offense erupted for 574 yards of total offense — nearly doubling Palomar's total (268) — including 225 yards on the ground.. Included were 103 rushing yards by Brian Santana-Fis, establishing a career-best.
Meanwhile, the defense recorded a pair of interceptions including a pivotal 78-yard interception return for a touchdown by Koa Carroll in Palomar's second drive of the second half.
For the C0mets, Isaiah Davis sprinted 96 yards for a touchdown. However, the kickoff return would be a wake-call for Elco, which answered with a 35-7 scoring run.
Palomar finished with just 89 yards on 16-for-35 passing.
Even the excellent punting of Landon Ogles could save the Comets. His eight punts averaged 43.4 yards, including three inside the 20-yard line and a long of 53 yards
Compiled by Nick Pellegrino
---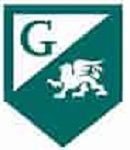 Grossmont df. Compton, forfeit
See story HERE
.