Top-seed Ventura planked by Griffins
Grossmont celebrates a victory. / Vanilla Gorilla
2022 GROSSMONT COLLEGE WOMEN'S VOLLEYBALL
CCCAA State Championships
South Region – Final Round
No. 9 Grossmont College 3, at No. 1 Ventura 1 (22-25, 25-18, 25-12, 25-21)
ECS staff report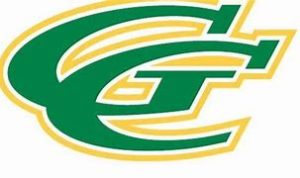 VENTURA —Forced to travel more than four hours for the second time this week, the Grossmont College women's volleyball team could've easily thrown up their collective hand and folded after dropping Saturday's (Nov. 26) first set to top-=ranked Ventura n the third round of the CCCAA state championships.
However, quitting is simply in the vocabulary of the Griffins, which ranks third behind only Golden West and El Camino for most state championships among Southern California community colleges.
And the G-House proved it again. After falling in the first set to the powerful Pirates, 25-18, Grossmont came off the deck to plank the Pirates over the final three sets, 25-18, 25-12, 25-21, at Ventura's Athletic Events Center.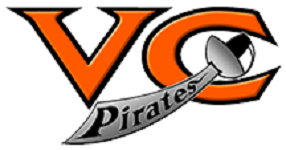 Grossmont joins College of the Canyons as road-upset winners from Saturday. The Cougars zapped the Irvine Valley Lazers, also in four sets.
The home sides captured the remaining pair of matches.
Orange Coast survived a five-set challenge from Santa Barbara, winning the fifth-set tiebreaker, 15-13, over the Vaqueros — the school was earlier eliminated San Diego Mesa.
Meanwhile, the Moorpark Raiders pounded the Santa Monica Corsairs in four sets, only dropping the third set in "extended play" (i.e., overtime), 27-25.
Next at the Net

Grossmont, which was ranked above Ventura, but was left as the No. 9 seed due to a computer Power Index, while facing Northern California second seed, Feather River College, in the state quarterfinals on Friday at Fresno City College.
The Golden Eagles are ranked No. 1 in the coaches' poll, but the computer didn't care when placed No. 2 in the NorCal bracketing.
Feather River was the 2019 CCCAA state champion in an event held in Chula Vista, defeating Grossmont in the semifinals in a five-set thriller.
Summary
WOMEN'S COMMUNITY COLLEGE VOLLEYBALL
CCCAA State Championship
BRACKETS
Third Round (Round of 16)
No. 9 Grossmont College df. at No. 1 Ventura, 3-1 (22-25, 25-18, 25-12, 25-21) VIDEO
No. 10 College of the Canyons df. at No. 2 Irvine Valley, 3-1 (25-17, 25-22, 15-25, 28-26)
No. 3 Moorpark df. No. 11 Santa Monica, 3-1 (25-21, 25-21, 25-27, 25-18)
No. 5 Orange Coast df. No. 13 Santa Barbara, 3-2 (26-28, 26-24, 25-20, 18-25,
235 total views, 1 views today