Granite wins 41-21 Next: CIF State Final
Updated: December 4, 2022
Granite Hills senior Zak Darling. / CSProPhoto
2022 EAST COUNTY PREP FOOTBALL
CIF State Championships
By Nick Pellegrino
ECS staff writer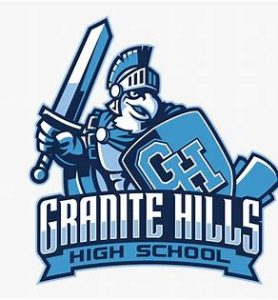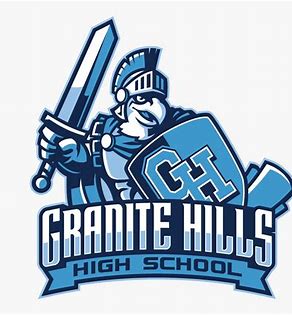 EL CAJON — How interesting goals can change so quickly.
A month ago, the Granite Hills Eagles needed to prove themselves as nipping Helix in four overtimes to capture the Grossmont Hills League football championships.
Now, with a schedule extending into December for the first time in school history, the Eagles seek a CIF state championship.
The magnificent postseason run by Granite Hills will last one additional wee by playing for the state crown after whipping Etiwanda, 41-21, in a one-sided shootout at Valley Stadium.
Daniel Netto, 3 Nokoi Maddox and Tyler Black all registered first-half interceptions, as Granite Hills mounted a 21-0 lead into the intermission, then extended the margin to 28 points early in the second half.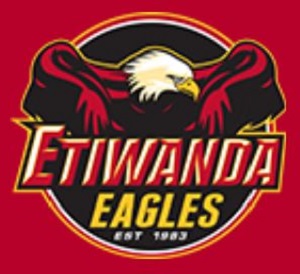 The Eagles (12-2 overall) will meet North Region winner San Ramon Valley in next weekend's CIF state title game in Division 2-A. The contest will be held at Saddleback College in Mission Viejo on Saturday (Dec. 10) at noon.
San Ramon Valley took down previously unbeaten Kentfield-Marin Catholic, 19-17, to claim its regional
Throughout the first half, Granite Hills took advantage of excellent field position provided by the defense.
Following the first of two touchdowns runs by senior running back Zak Darling (27 and 18 yards), Netto's third-down interception was returned to the edge of the Etiwand red zone.
Six plays later, 5-foot-7 (maybe?) senior Colin Riley collected a 6-yard TD pass for a 14-0 lead through the first period.
Moments later, the pick by Maddox was returned to midfield, allowing another short scoring drive capped by Darling.
Meanwhile, the Black theft stopped Etiwanda from rallying with a turnover just as the visiting Eagles were entering the Granite Hills red zone.
In the second half, Granite Hills took the opening kickoff, then raced 80 yards on just two plays to put the triumph away early.
Following an 8-yard run gallop by Darling, standout two-way senior Joaquin Thomas, Jr., sprinted past the Etiwanda defense on a 72-yard TD pass with less than aminute elapsed. At 28-0, Granite Hills was on its way to Mission Viejo.
Etiwanda (9-6) saw quarterback Dermaricus Davis answered with a pair of TD pass, then a late sneak for a cosmetic TD in the closing minutes.
But every time Davis threw a scpring pass, Granite Hills would answer, wiith sophomore Isaiah Jackson rushing for scoring bursts of 30 and 4 yards.
For the contest, Granite Hills collected more than 400 yards in total offense, most of it coming on the ground along with the 72-yard strike to Thomas.
The San Diego Union-Tribune reported that Jackson finished with 104 yards on 12 carries, while Darling went 92 yards on nine rushes.
---
CIF STATE CHAMPIONSHIPS
ALL PAIRINGS
Sat., Dec. 3
South Regional Final
Granite Hills (12-2) 41, Etiwanda (9-6) 21
North Regional
San Ramon Valley 19,Kentfield- Marin Catholic 17
SUMMARY
EAGLES 41, EAGLES 21
Etiwanda (9-5)..........  0 0 14 7 - 21
Granite Hills (12-2).... 14 7 13 7 - 41
GH - Darling 27 run (Petrich kick)
GH - Riley 6 pass from Sanders (Petrich kick); set-up on Netto interception
GH - Darling run (Petrich kick); set-up on Maddox  interception
GH - Thomas 72 pass from Sanders (Petrich kick)
E - Cherry 20 pass from Davis (Ludovico kick)
GH - I.Jackson 30 run (kick failed); 61-yard drive
E - Landrum 4 pass from Davis (Ludovico kick)
GH - I.Jackson 4 run (Petrich kick)
E - Davis 1 run (Ludovico kick)
North Regional- Final
San Ramon Valley 19, Kentfield-Marin Catholic 17
SUMMARY
WOLVES 19, TROJANS 17
Kentfield-Marin Catholic (13-1)... 7  0 7 3 - 17
San Ramon Valley (12-2)........... 0 13 3 3 - 19
Division 2-A
State Championship
Granite Hills vs. San Ramon Valley, at Saddleback College in Misison Viejo, noon
---
---
CIF-SAN DIEGO SECTION
2022 FOOTBALL CHAMPIONSHIPS
OFFICIAL BRACKETS HERE
All games ay 7 p.m., unless noted
OPEN DIVISION

Semifinals
Thurs., Nov. 10
No. 1 Carlsbad 37, No. 4 Poway 0
Fri., Nov. 11
Lincoln 23, Madison 0
Championship
Fri., Nov. 18
At  Snapdragon Stadium
Lincoln 28, Carlsbad 24
---
DIVISION I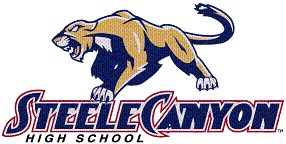 First Round
Fri., Nov. 4
No. 9 St. Augustine 13, No. 8 Eastlake 6
No. 5 El Camino 35, No. 12 Scripps Ranch 6
No. 6 La Costa Canyon 41, No. 11 Steele Canyon 14
No. 7 Torrey Pines 24, No. 10 Rancho Bernardo 0
Quarterfinals
Fri., Nov. 11
Mission Hills 42, St. Augustine 0
El Camino 19,Helix 14
Mater Dei Catholic 41, La Costa Canyon 9
Cathedral Catholic 30, Torrey Pines 10
Semifinals
Fri., Nov. 18
Mission Hills 28, El Camino 21
Mater Dei Catholic 14, at Cathedral Catholic 9
Championship
Fri., Nov. 26
Mater Dei Catholic 34, Mission Hills 29
---
DIVISION II
First Round
Fri., Nov. 4
No. 8 La Jolla 28, No. 9 Santa Fe Christian a22
No. 5 Mira Mesa 39 No. 12 Otay Ranch 21
No. 6 San Marcos 41, No.11 Valley Center 12
No. 7 Brawley 8, No. 10 Mt. Carmel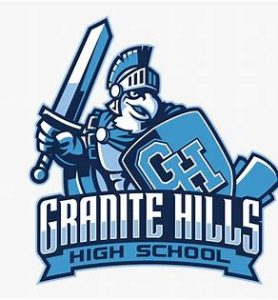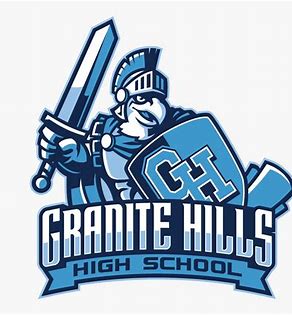 Quarterfinals
Fri., Nov. 11
Granite Hills 56, La Jolla 25 VIDEO
Mira Mesa 35, Christian 33
Ramona 21, San Marcos 14
El Centro-Central 28, Brawley 14
Semifinals
Fri., Nov. 18
Granite Hills 45, Mira Mesa 8
Ramona 19, at El Centro-Central 7
Championship
Sat., Nov. 26 – At Escondido HS
Granite Hills 48, Ramona 21 VIDEO
EAGLES 48, BULLDOGS 12
Ramona  (8-5).......... 6  6  0 0 - 12
Granite Hills (11-2)... 7 20 14 7 - 48
First Quarter
GH – Darling 46 run (Petrich kick), 6:18
R – Day 3 run(kick failed), 11:04; 97-yard drive
Second Quarter
R – Cohen 56 interception return (run failed), 0:42
GH – Turner 6 run (kick blocked), 1:45; set-up on 54-yard run by Darling
GH – Jackson 2 run (Petrich kick), 5:07
GH – Turner 18 run (Petrich kick), 8:00
Third Quarter
GH – Sanders 38 run (Petrich kick), 0:36
GH – J.Thomas Jr. 28 interception return (Petrich kick). 2:13
Fourth Quarter
GH- Darling 10 run (Petrich kick), 3:40; set-up on interception by  Tyler Bertalan
---
DIVISION III
First Round
Fri., Nov. 4
No. 8 Rancho Buena Vista 49, No. 9 Santana 14
No. 5 Imperial 35, No. 12 Patrick Henry 7
No. 6 San Pasqual 41, No.11 West Hills 2
No. 10 Morse 42, No. 7 El Capitan 29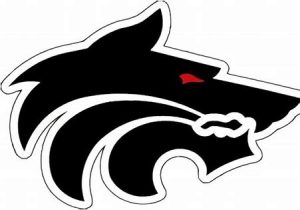 Quarterfinals
Fri.,Nov. 11
University City 51, Rancho Buena Vista 19
The Bishop's 28, Imperial 27 (OT)
Del Norte 27, San Pasqual 7
Point Loma 42, Morse 14
Semifinals
Fri., Nov. 18
University City 24, The Bishop's 20
Point Loma 49, Del Norte 14
Championship
Fri., Nov. 25
University City 33, Point Loma 29
---
DIVISION IV
First Round
Fri., Nov. 4
No. 9 Francis Parker 24, No. 8 Hilltop 21
No. 5 Mission Bay 24, No. 12 Westview 12
No. 11 at Chula Vista 35, No.6 Calexico  27
No. 7 Blythe-Palo Verde Valley 36, No. 10 Mount Miguel  27
Quarterfinals
Fri.,Nov. 11
Fallbrook 47, Francis Parker 21
Mission Bay 17, at Montgomery 10
Coronado 34, Chula Vista 21
Palo Verde Valley 27, at LJCDS 21
Semifinals
Fri., Nov. 18
Fallbrook 21, Mission Bay 3
Palo Verde Valley 35, at Coronado 15
Championship
Fr., Nov.25
Palo Verde Valley 33,Fallbrook 14
---
DIVISION V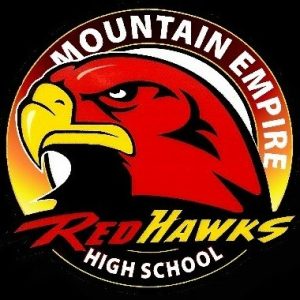 First Round
Fri., Nov. 4
No. 8 Castle Park 49, No. 9 EC-Southwest 32
No. 5 Mar Vista 69, No. 12 Hoover 40
No. 6 Vincent Memorial 42, No.11 Mountain Empire 6
No. 7 ECVHS 21, No. 10 Clairemont 14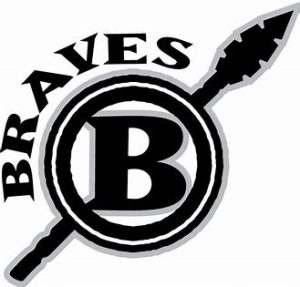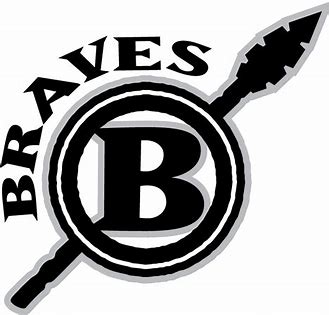 Quarterfinals
Fri.,Nov. 11
Crawford 42, Castle Park 0
Mar Vista 40, at Army-Navy 35
Classical 32, Vincent Memorial 0
Escondido Charter 49, ECVHS 0
Semifinals
Fri., Nov. 18
Crawford 26, Mar Vista 7
Classical 28, at Escondido Charter 14
Championship
Sat., Nov. 26 – At Escondido HS
Classical 33, Vrawford 14
---
DIVISION VI (8-man

Quarterfinals
Fri., Nov. 4
No. 5 Coastal 22, No. 4 San Pasqual Academy 14
Sat., Nov. 5 – At Francis Parker
No. 6 Foothills Christian 51, No. 3 The Rock 8

Semifinals
Fri.,Nov. 11
CV-Victory Christian 50, Coastal 12
St. Joseph 38, Foothills Christian 22 (corrected score)
Championship
Sat., Nov. 19
atCV-Victory Christian (11-0) 39, St. Joseph  (9-2) 12
---