Griffins volleyball fall to state champs
Updated: December 5, 2022
2022 GROSSMONT COLLEGE WOMEN'S VOLLEYBALL
ECS staff report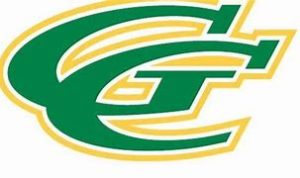 FRESNO —Oh, what could have been.
The Grossmont College women'svolleyball team, ranked No. 1 in Southern California according to the coaches poll, couldn't even muster a home playoff game due to the computer power index offered by the California Community College Athletic Association.
A similar situation — problem? — occurred in the North, where Feather River College, which lost just a single match throughout the regular season, only gained the second seed in the region despite being voted California's top program.
A meeting between the Griffins and the Golden Eagles ciuld've been a dream match-up — if it occurred in the championship match.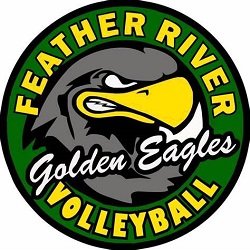 Instead, Feather River downed Grossmont in the quarterfinals, then raced through a pair of NorCal teams in 3-0 sweeps to capture the 022 CCCAA state women's volleyball crown in Sunday (Dec. 4) at Fresno City College.
Meanwhile, Grossmont could be considered the de facto Southern California champion. All four teams from the South Region — Moorpark, Orange Coast, College of the Canyons and the Griffins — all dropped matches to North foes in the Round-of-8.
Thus, one could conclude at least a tie for the top spot in the Southland for Grossmont.
Meanwhile, after a sweep of Grossmont, Feather River (36-1 overall) also blanked College of San Mateo and American River College of Sacramento to claim its second crown in three seasons.
In both cases, a setter from San Leandro High in Oakland was the MVP of a state tourney for Feather River. After Mere Nagase led FRC to the '19 state title at Southwestern College in Chula Vista, a friend of Nagase and fellow San Leandro alum Nellie Stevenson put on a clinic to win MVP honors for this year's Golden Eagles.
American River had been the lone team to defeat FRC this season, coming on opening day. However, the Golden Eagles bounced back for an easy win, 25-20, 25-16, 25-21, capping the season with a 36-match winning streak. Included was winning their final 43 sets over 15 matches for head coach Sarah Ritchie.
In regards to the rankings as compared to the seeds, such conflicts between human voting and computer programs have been the downfall of San Diego County women's athletic programs many times in the past.
For example, Grossmont women's basketball once shared the title in the old South Coast Conference under Hall of Fame coach Joyce Sake. However, there was no playoff bid for the Griffins.
One year earlier, the women's basketball team at San Diego Mesa once posted a stellar 19-2 overall record, yet also missed postseason action. The Olymypiams' win-loss mark is still a state "record" for best among a non-playoff qualifier.
There are also a dozen examples in men's sports, but even the cyberspace on this website can't list them all.
All-State Tournament
Grossmont College outside hitter Brooke Miller was named to the all-state tournament team.
Miller posted a team-best with seven kills against FRC.but the team lost, 25-20, 25-15, 25-15. FRC also downed Grossmont in the semifinals back in 2019.
Although they did not make the all-tournament team, Griffins' All-America spiker Madi Bogle had six kills in the match.
Meanwhile, All-Pacific Coast Athletic Conference setter Chelsee Trendler had 24 assists (on 28 kills by the Griffins). Libero Lauren Dumo had a match-high 10 digs.
Feather River setter Mellie Stevenson was tabbed the MVP, while American River outside hitter Awelina Fakalata gained her second all-state berth in as many seasons.

2022 ALL-STATE TOURNAMENT TEAM
MVP--Nellie Stevenson, setter, Feather River
Hannah Taylor, Opposite, Feather River
Carissa Chainey, OH, Feather River
Eliana Sheridan, OH, Feather River
Shanaley Iakopo, Opposite, American River
Awelina Fakalata, OH, American River (2-time All-Tourney selection)
Naomie Cremoux, OH, San Mateo
Savannah LeBarre, OH, San Joaquin Delta
Brooke Miller, OH, Grossmont
Emily Payne, Libero, Orange Coast
Kaelyn White, Opposite, Canyons
Brooke Bunker, Setter, Moorpark