Three times the fun for Griffins hoops
Updated: December 6, 2022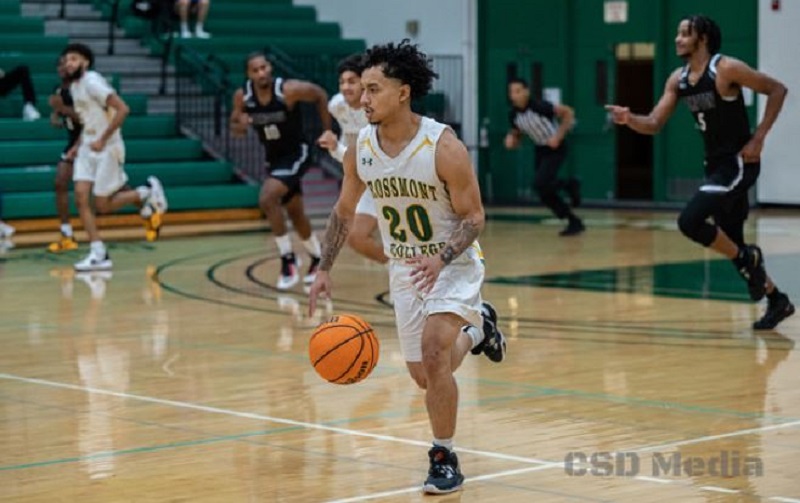 Grossmont's Daevin (20) scored with two seconds remaining to tip L.A. Trade Tech, 104-102 / Photo by Mo Okita
2022-23 GROSSMONT COLLEGE MEN'S BASKETBALL
ECS staff report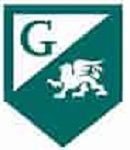 EL CAJON —What's twice as good as hosting the 50th annual Grossmont College Invitatinal of men's basketball?
Scoring 100 points — twice!
The Griffins surpassed thw century mark on two occasions over the week, taking 2-of-f 3 contests in one of California's longest running events.
Grossmont reached 100 for the first time in almost exactly a decade, pasting Palo Verde College, 101-78, on Saturday (Dec. 3).
It was the ballclub's first century hit since Dec.6, 2013, whipping West L.A., 101-71, also in the Grossmont Invitational, going on to share the Pacific Coast Athletic Conference championship.
Less than 24 hours later, the Griffins again rerached triple figures, scoring a late basket to nip L.A. Trade-Tech, 104-102, on Sunday (Dec. 4).
Grossmont missed claiming the tournament title by just one bucket, falling in Friday's opener to Cuesta College of San Luis Obipso, 80-77.
A trio of Four Griffins reached double figures in scoring led by Samuel Stewart IV with 19 points, Daevin Celaya had 17 points and Brandon Tully had 13
Against Palo Verde, the 23-point victory is the largest margin since the Griffins defeated El Camino 78-35 on Dec. 11,
A quintet of Griffins scored double digits, led by Daevin Celaya's 16 points. The others were Amari Leflore (14 points), Calvin Payne (13) and Brandon Tully and Sammy Stewart IV (10 each).
Against Trade-Tech, Tre Edmond (26 points) and Daevin Celaya (20 points) both scored 20 points.
The ballclubs were tied at 100-all with 18 seconds left, both sides exchanged foul shots, then Celaya hit a shot with two seconds remaiing for the decisive margin.
Sammy Stewart IV and Brandon Tully both added 14 points each.
City's Anthony Howell was named Most Outstanding Player of the Tournament.
Grossmont will next meet winless L.A. Pierce College of Woodland Hills (0-11) on Friday (Dec. 9) with a special early 6 p.m. top-off.
Quotes
Grossmont head coach Doug Weber: "I'm pleased with the team's performance this weekend. This was one of the best Grossmont College Invitationals in the last decade or more. All 12 games were competitive.

Congratulations to San Diego City for winning the tournament."

San Diego City, which opens PCAC play against Grossmont n two weeks, swept three contests for the crown. The Knights downed Trade Tech in their opener, blitzed Copper Mountain (the "Fighting Cacti") on Day Two, then handed previously unbeaten Yuba Collgge in the tournament finale, 73-70.