Griffins, Coyotes stumble, yield 100
Grossmont College's Sebastian Vann with the dribble-penetration for the shot against San Diego City in the teams' PCAC opener on Wednesday. / Vanilla Gorilla
2022-23 COMMUNITY COLLEGE MEN'S BASKETBALL
ECS staff report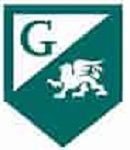 FLETCHER HILLS — Technically, Grossmont College's streak of 100-point games extended to four, but this time, it was the other team that did the scoring.
On Wednesday (Dec. 14), San Diego City College, the 5th-ranked ballclub in Californian, barely reached the plateay in sliding past the host Griffins, 101-82 , in the teams' Pacific Coast Conference opener.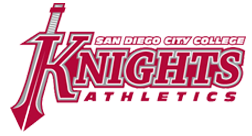 The Knights (9-3 overall), the tow-time PCAC champions, received a double-double from Anthony Howell, who posted 11 points and 14 rebounds to help City obtain the century plateau.
Red-hot Grossmont, which had scored in triple-figures in three straight, still did the job on offense behind a game-best 25 points from Brandon Tully (Monte Vista).
Samuel Stewart IV chipped in 16 points and seven steals, while Tre Edmonds and Daevin Celaya each added 10 points.
"I'm proud of how we competed tonight," said head coach Doug Weber.
The Griffins (5-6) will try and get back on the winning tracks on Friday as they travel to Chula Vista to meet host Southwestern College at 6 p.m.

Palomar 100, Cuyamaca 64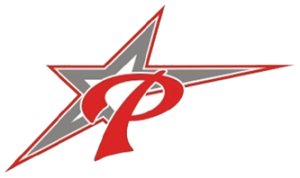 SAN MARCOS — For the 12th consecutive season, the Cuyamaca College Coyotes lost in their Pacific Coast Athletic Conference opener. Fortunately, it wasn't as bad as the initial PCAC game from  2017-18, when the Coyotes lost by a whopping 86 points at San Diego City, 123-86.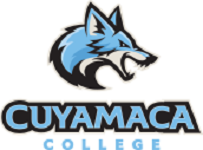 On Wednesday (Dec. 14), Cuyamaca matched Grossmont by yielding 100 or more points in a 100-64 decision to the Palomar Comets at the historic Palomar Dome gymnasium.
The contest was so one-sided, the Comets bench played most of the contest and out-scored their own starters, 52-48, including a game-best 19 points from reserve guard Chad Robinson.
Palomar (9-4 overall) mounted a 50-31 halftime lead, then posted another 50-spot in the second half.
For winless Cuyamaca (0-9), Anthony McManus posted 13 points, while Ethan James added 11.
The major difference in the game was the rebounding advantage held by Palomar, 48-31, including 16 offensive boards.
Cuyamaca next will host 5th-ranked San Diego City on Friday.
Cuyamaca in PCAC Openers

2022-23.. L 64-100 at Palomar
2021-22.. L 59-89  at San Diego City
2020-21.. no season
2019-20.. L 47-98  at San Diego City
2018-19.. l 59-72  vs Southwestern
2017-18.. L 37-123 at San Diego City
2016-17...L 66-85  vs San Diego City
2015-16.. L 52-67  vs Imperial Valley
2014-15.. L 66-81  vs San Diego City
2013-14.. L 66-80  at San Diego City
2012-13.. L 53-93  vs San Diego Mesa
2011-12.. L 64-75  vs Imperial Valley
2010-11.. L 48-62  vs Imperial Valley
Elsewhere
Southwestern 104, Imperial Valley 55 – Sophomore guard Damascus Sanders,who missed his senior season at Bonita Vista, is coming on strong for the Jaguars, pouring home 45 points to easily dispatch vising Imperial Valley.
Sanders previous career high was 35 against Barstow, but he also posted 31 points against Palomar earlier this season.
San Diego Miramar 81, San Diego Mesa 73 – The host Miramar Jets,which own a PCAC best mark of 10-1,  ran their current winning streak to four games, yet failed to report a boxscore (on as Thursday at 3 p.m.)
Bye: MiraCosta
206 total views, 1 views today