Defensive stop fuels Valhalla over Steele
Updated: December 8, 2022
2022-23 EAST COUNTY PREP BOYS BASKETBALL
By Nick Pellegrino
ECS staff writer
RANCHO SAN DIEGO – Three seasons ago, the Valhalla Norsemen were Grossmont Valley League champions, earning promotion to the Grossmont Hills League, where they owned the best overall record among the "big boys" before COVID-19 derailed the season.
Sitting behind Valhalla was Steele Canyon, which was following a similar path.
The Cougars shared last season's GVL crown with Monte Vista, looking to post an even better campaign to also join the conference's elite.
In Wednesday's (Dec. 7) collision between the schools, something needed to give.
In a dramatic finish, Valhalla saw a 12-point, fourth-quarter lead fizzle to three points with less than a minute to play. However, a key defensive play by Valhalla senior  Cody Heins proved the difference to halt a Cougars comeback, allowing Orange Nation to escape with a 59-55 non-league decision at Valhalla.
With Steele Canyon slicing through the defense to force the ball to the hoop, gaining a pair of traditional 3-point plays — a goal and a foul — Heins made the key adjustment. When one of his teammates was beat off the dribble, Heins stepped into the lane to take a charge directly in the center of his chest.
When a referee "slow-calls" a charge, you know the defender was clearly in perfect position.
Instead of another layin with a foul for  a potential game-tying 3-point play, the Norsemen gained the turnover to stave Steele Canyon.
"Cody takes pride in his defense," said Norsemen head coach Keith Jackson. "He knows what to do in that situation and came through with a big play."
A defensive gem was double important, according to Heins.
"I knew I had four fouls, but I took the risk because I knew I had my feet set," added Heins. "We're not that much of a young of a team,  but we're 2-2 now and we'll see how it goes this coming week."
The play on defense displayed the experience that Valhalla possesses, proving to be the difference.
For Valhalla (2-2 overall), Zaki Monqad, like Heins is a senior guard, paced all scorers with 25 points to mount the double-digit lead.
Steele Canyons (2-3) saw quickly-respected freshman Alex Williams pace the Cougars with 22 points, including 10 down the stretch.
The Norsemen have won four in the last five in their series with Steele Canyon, which coincides with their last league crown. Prior to that,the Cougars had won 9-of-10.
Elsewhere
West Hills 56, Maranatha Christian 45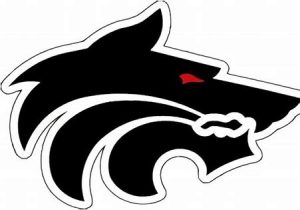 SANTEE – West Hills' Shawne Owens posted a big second quarter, knocking down a series of threes, scoring 12 of the Wolf Pack's 27 points to mount a 43-27 lead at intermission as the hosts would claim a 65-47 victory ovrer Maranatha Christian on Wednesday (Dec.7).
"Shawne is one of the best freshman offensive players I've coached in my career. He is explosive to the ball, sees the floor at the next level, and can shoot unconscious in streaks, it is fun to watch as a coach at times," said Wolf Pack head coach Tim Barry.
Owens scorched his way to 17 points, while Theron Humphries racked up 12 points to lead the way as seven different Wolf Pack players notched points.
West Hills continues to receive stellar leadership from its senior players Luke Gibson, Caden Akins, and Zeid Salem which has pushed the team in the right direction. Also, two other players making huge contributions are both Loni Messina who continues his improvement as a lockdown defender, and Vince Hillman who continues to show why he is one of the feared shot blockers in the county. With all these combinations the Pack is in a good position for continued success.
The Pack (6-2 overall)  will take a few days off before they travel to North County to Carlsbad to take on Division III foe Pacific Ridge in a 6 p.m. tilt next Tuesday(Dec. 13).

Scoreboard
Valhalla 59, Steele Canyon 55
West Hills 56, Maranatha Christian 45
Madison 63, Grossmont 36
Valley Center at Ramona
Borrego Springs at CV-LCC
Photos