Mesina buzzer-beater caps Wolf Pack sweep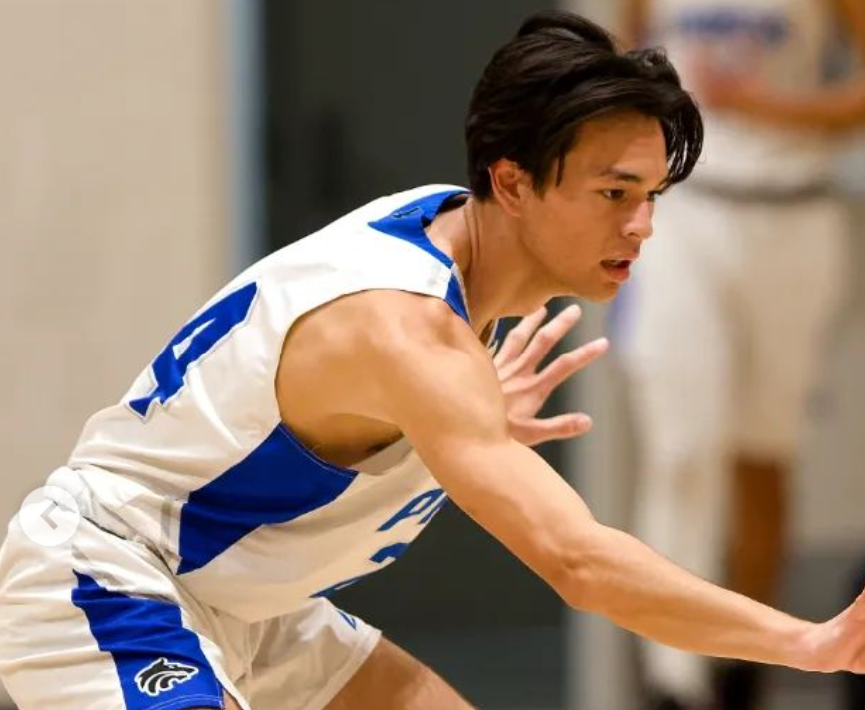 2022-23 EAST COUNTY BOYS BASKETBALL
ECS Staff Report
LA JOLLA – In a week that saw them play back-to-back nights, the West Hills Wolf Pack were able to pull off a three-game sweep on the road thanks to a game-winning basket by Loni Mesina with two seconds remaining off a beautiful dish by freshman Shawne Owens on an out of bounds play to give them a 53-52 victory over the La Jolla Vikings on Thursday (Dec.15).
Despite coming into the contest with a 3-11 overall record, the Vikings were no slouches as they scheduled tough to prepare themselves and it showed as they only trailed by six points after the first quarter 17-11 thanks to a pair of three-pointers by Kamron Kershani.
Both squads would go back and forth in the second quarter but the Vikings would outscore the Pack 16-12 to take a 29-27 lead.
However, in the second half starting in the third quarter, the Pack would make some adjustments and come out on the attack and would actually build a fourteen-point lead to lead 47-33 heading into the fourth quarter.
The Vikings though didn't go down without a fight and Sam Smith would take things into his own hands as he would single-handedly score 15 of his 21 points in the quarter to erase the fourteen-point deficit.
Despite being outscored 19-6 in the final period and squandering their double-digit lead the Pack didn't fret in the waning seconds.
"That was one heck of a play to get the win after squandering a 14-point lead." Said Wolf Pack Head Coach Tim Barry.
Mesina who would score the game-winning basket led the Pack in scoring as he canned 12 points on the evening and Vince Hillman would also contribute 11 points.
With the victory, the Pack have now won five in a row to improve their record to 9-2 on the season and will next head home for a 6 pm tipoff on Tuesday, December 20 against the Crawford Colts.
295 total views, 1 views today