Vaq Attack: best mark in State (D-4)
Updated: December 13, 2022
2022-23 EAST COUNTY BOYS BASKETBALL
ECS Staff Report
LINDA VISTA – In a huge match-up between a pair of CIFSDS Division 4 contenders, El Capitan come away with a key road win over the Kearny Komets, 62-57, on Tuesday (Dec.13).
Vaqueros senior Micah Odell came away with an immense effort, pouring home  26 points while grabbing 15 rebounds for an impressive double-double.
The triumph lifted El Capitan's record to 9-0 overall — the school's best start in the 21st Century — which is the current top record in California among schools in its division according to MaxPreps,
Three members of the Vaq Attack — seniors Jaylin Padilla  and Marshal Mair, plus junior Chance LaChappa — each added 9 points.  Padilla also matched Odell with 15 boards to help El Cap dominate the glass.
Kearny (5-2) rallied late with some key 3-pointers, but El Cap was able to run out the clock to snap the Komets' 3-gamer win streak.
El Capitan will host High Tech-Chula Vista(3-4)  on Friday (Dec. 16), starting at 6 p.m. at Foster Gymnasium.
Helix 80, University City 61
LA Mesa – The Highlanders won all four periods, offering no refunds to eventually cash-out the visiting Cents, 80-61. Tuesday (Dec. 13) at Caledonia Gymnasium.

West Hills 65, Pacific Ridge 47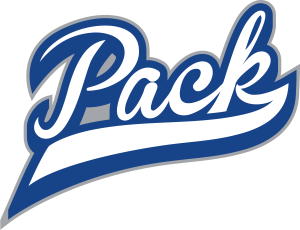 CARLSBAD – A long trip to North County was a very successful one as the West Hills Wolf Pack used a huge second quarter to procure a huge divisional match, 65-47, over Pacific Ridge on Tuesday (Dec. 13).
Freshman Shawne Owens really went off in the second quarter as he drained a series of three-pointers, hitting 4-of-5 to lead the way .Meanwhile, heron Humphries added 8 points in the decisive quarter, when West Hills outscored the Firebirds, 27-14, to lead 42-23 at the break.
Both Owens, who tallied 17 points, and Humphries, who aded 12 points, led the scoring charge for the Pack.
"It was an important win in terms of both teams being in Division 3 and I'm happy with our progress our effort continues to please the coaching staff and we continue to improve." said Wolf Pack head coach Tim Barry.
West Hills (7-2) will attempt to extend its win streak to four when they visit struggling La Jolla (3-11)on Thursday at 6 p.m.