Foothills Christian gaining ground
Updated: January 25, 2023
2022-23 EAST COUNTY PREP BOYS BASKETBALL
ECS staff report

CARLSBAD — A young Foothills Christian basketball team came out flat, then woke up to pour home 22 points in the second period, enough to pull away from Army-Navy Academy, 67-49, in Tuesday's (Jan. 24) Coastal League contest at historic Duffield Sports Center.
The Knights needed just two players to out-score the Warriors: Julian "JuJu" Lebel tallied a game-best 32 points. Lebel registered 14 of his points in the decisive second quarter.
also led FCHS with 10 rebounds and 4 assists.
Meanwhile, Angel Escarcega added 25 in the gat-to-wire victory. Earlier this season, Escarcega matched a career-high when he scored 30 points against ANA.
"It was an ugly game, but we pulled out the win," said Knights head coach Charles Gilbert. "That's what happened when you have a young team. One night, you can play a really good game, then come up flat the next game."
Foothills Christian (9-16 overall, 5-4 league) also received consistent scoring from Gabe Gustillo, who dropped buckets in each of the first three periods — including a pair of treys — to collect 8 points.
For Army-Navy (2-18, 1-9 league), Jacob Honeycutt, who recently joined the team roster, led the Warriors with 20 points.
The Knights continue their North County roadtrip Wednesday at Orange Glen of Escondido, starting at 7:30 p.m.

West Hills 64, Mount Miguel 36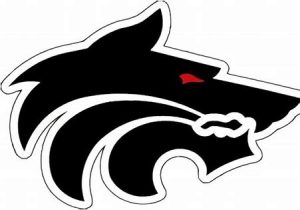 SPRING VALLEY – In what was a tight basketball game for almost a half on Tuesday (Jan 24) the West Hills Wolf Pack really put things away in the second half as they would come away with a 64-36 road victory over the Mount Miguel Matadors to end first-round play of Grossmont Valley League action.
Neither team in the first quarter was giving an inch as both squads went back and forth and the Matadors would eventually lead 14-11 with a little over a minute remaining in the quarter when the Pack's Luke Gibson was fouled on the shot which would go in but the foul shot was missed giving the home team a 14-13 edge. But that slim lead would be erased as the Matadors were called for a technical foul and the Wolf Pack would make one of the foul shots to knot the game at 14-14 which would be the score after one period of play.
Early on in the second quarter Mount Miguel (6-14, 3-2 GVL) would lead 18-14 but the Pack would pull within 18-17 and then go on a run of 8-0 to take the lead 25-18. However, the Matadors would pull within 25-20 with a basket with just under two minutes remaining in the half.
Despite a slim lead the West Hills Wolf Pack didn't panic and would finish out the first half on a 7-2 run and extend their lead 32-20 heading into the break.
The high scorer for the Matadors in the first half was Mekhi Sydney who led all scorers with 14 of his 22 points on the evening. On the other side for the Pack leading the way was Gibson who tallied 9 of his 13 points.
West Hills would really pull away with about two minutes remaining in the third quarter as the Matadors would be called for a double technical foul which would lead to six free throws for the Pack. Stepping to the line for the Wolf Pack was Zeid Salem looking to add on and he did as he sank all six foul shots to extend the run to 10-0 and give them a 46-28 lead.
Salem would lead the Wolf Pack in scoring on the evening as he tallied 20 points including a pair of three-pointers in the second quarter. On the other side for the Matadors, Thaddeus Boudreaux would be the only other Matador to reach double figures as he scored 11 points.
The West Hills Wolf Pack who haven't lost since a 71-50 setback to Coronado back in late November extend their school-record winning streak to 16 games and improve their record to 20-2 and remain undefeated at 5-0 in league play.
A couple of other notables are that this is the first time since the 2015-16 season under the former head coach the late Jeff Armstrong that the Wolf Pack have won 20 games in a season. For current head coach Tim Barry it is his first ever twenty-win season in his 25-plus year head coaching career.
Steele Canyon 65, Santana 57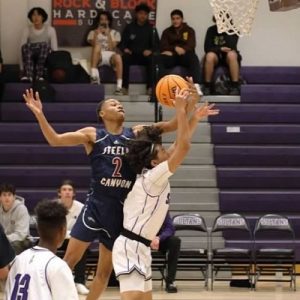 Scores
No game information reported
Helix 77, Granite Hills 55
El Capitan 69, ECVHS 49
Steele Canyon 65, Santana 57
The Rock 69, Liberty Charter 29
NC-High Tech 59, Mountain Empire 22
Borrego Springs 45, Calexico Mission 31… COMING SOON in The Calexico Chronicle
West Shores at Julian, ccd.
No Reports
Valhalla at Grossmont
Hey, Athletic Directors! Please ask your coaches to report, even by email or text.