Boys Hoops: Knights, Lions making strides
2022-23 EAST COUNTY PREP BOYS BASKETBALL
ECS staff report
EL CAJON – The light at the end of the tunnel may not be a freight train after all.
A pair of East County's small-enrollment high school boys basketball teams continue to make progress, particularly in the second half of the season after both posted victories on Saturday (Jan. 21).
Foothills Christian, once the Open Division champion in the CIF San Diego Section less than a decade ago, and Liberty Charter of Alpine, each were impressive thanks to the development of younger players.
Foothills Christian 80, Francis Parker 58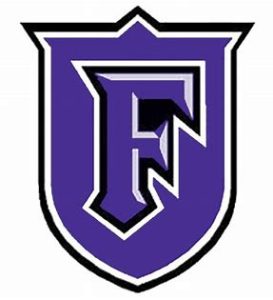 LINDA VISTA -Since a difficult overtime loss to Steele Canyon in late December, Foothills Christian is now over the .500 plateau at 8-6 after whipping host Francis Parker, 80-58, in a Coastal League contest.
The contest wasn't that close as the host Lancers went on a 12-0 run to close the contest against the Knights' extremely young bench rather than electing to allow the one-sided affair to continue into a running-clock situation.
The Knights (8-16 overall, 4-4 league) received 31 points from freshman Julian "JuJu", Lebel, while sophomore Angel Escarcega tallied 8 f his 20 points in the first quarter to propel Foothills Christian to a 20-6 cushion in the opening period.
"Julian and Angel did their usual thing, but we also received great contributions from all of our starters," said Knights head coach Charles Gilbert. "We made several clutch shots early, then our rebounding and assists allowed us to break free."
Along with Lebel and Escarcega, Thomas noted the play of sophomore Gabe Gustilo (9 points) and junior Drew Burke (8 of 12 points in the opening quarter) as difference-makers.
Burks added 8 boards.
Foothills Christian also was over 50 percent (9-for-17) in shooting from beyond the arc.
Francis Parker (8-16, 3-7 league) received 18 points from senior Logan Watts, the Lancers' leading scorer (19.5 points/game) but most came in the fourth period long after the contest was decided.
Liberty Charter 48, Castle Park 39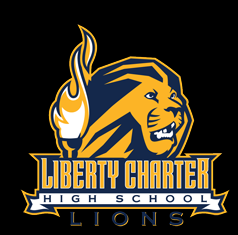 CHULA VISTA – Liberty Charter snapped a 5-fan losing skid by defeating an opponent with a substantially larger enrollment with Saturday's (Jan. 21) 48-39 non-league road victory at Castle Park.
Lions senior Carlos Gasca poured home a season-high with 18 points, shooting 64 percent (7-for-11)from the floor to topple the Trojans. Gasca also posted a career-best 18 rebounds o complete his double-double.
A pair of Lions seniors — Aiden Schroeder and Oscar Heers — each added 7 points. Oscar Heers, also a senior, paced the lions with 4 assists and 3 blocked shots, then shared the team lead with 2 steals.
"C-Park" (6-1) did not report.
183 total views, 1 views today