Boys soccer gallery: Steele takes 1st step
Updated: February 9, 2023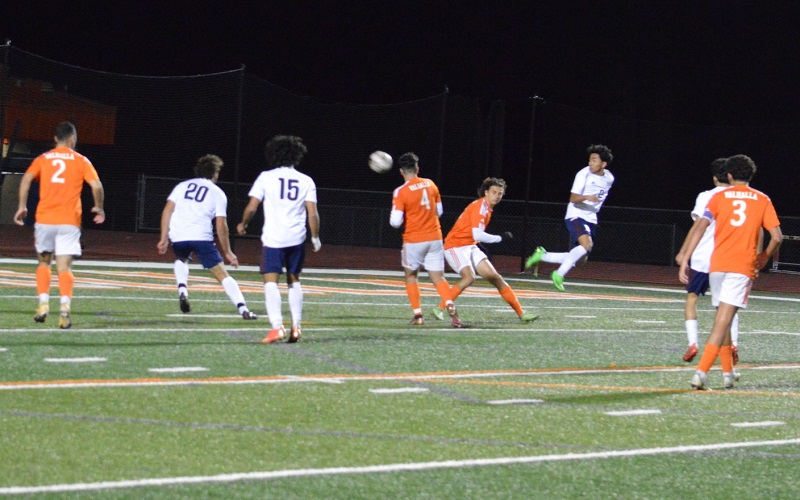 Steele Canyon boys soccer at Valhalla / SCHS Facebook Page
2022-23EAST COUNTY PREP BOYS SOCCER
ECS staff report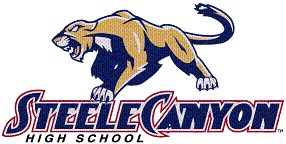 RANCHO SAN DIEGO – The Steele CanyonHigh boys soccer team, the reigning league, section and state champions from 2022, took the first step in attemtping to repeat the arre feet on Wednesday (Feb. 8), clinching the Grossmont Hills League championship by blanking host Valhalla, 2-0, at Valhalla Stadium.
\Both of the Cougars goals — one in each half — came from just inside the left-wing corner of the box.
The first half goal came from Anthony Torres, who streaked down the left side, barely gaining a step on the defender, then slamming the ball inside the near post.
Later, another senior, Solomon Joel, was a bit wide of the box, yet with another defender running to cover up another's defensive mistake. However, Joel had time had time to take a shot to the left, then went to the far post to skip the goal past the keeper.
Meanwhile, Cougars goalie Yoel Vazquez needed to make a pair of difficult back-to-back saves midway through in the second half to preserve the shutout.
Steele Canyon (13-4-2 overall, 8-0-1 GHL) gas one remaining regular season contest,entertaining West Hills on Friday at 7 p.m.
Second-place Valhalla (6-6-8, 4-3-2 GHL) remains in remains one point ahead for the runner-up spot, but the teams chasing them have been reduced.
West Hills and Helix, which were tie dfor third, saw West Hills down Grossmont, 2-1. However, Helix was upset by Santana, which had not secured a league triumph in eight starts, were blanked by the Sultans, 2-0.
Photos from Steele Canyon Facebook page
Cougars Goal No. 1
Cougars Goal No. 2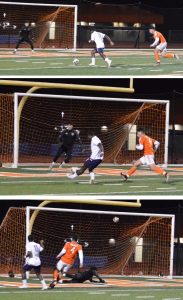 ---
The Cougars
---
The Norsemen
---
And more