CIF boys hoops: a sad, cold, rainy night
Updated: February 15, 2023
2022-23 EAST COUNTY PREP BOYS BASKETBALL
CIF-SAN DIEGO SECTION CHAMPIONSHIPS
ECS staff report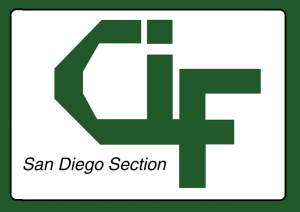 EL CAJON- When you think about 10 championship game appearances including seven victories, most people think about future Hall of Fame quarterback Tom Brady.
An East County boys basketball team also owns the same numbers: Foothills Christian High. But when the Knights opened this playoff season with a mammoth 56-point setback, while East County's top public school proram — Helix — also dropped a first round decision, and at home, you knew it would be a short stay for arena teams as the CIF San Diego Section postseaosn tournament got underway on Tuesday (Feb. 14).
Talk about a Valentine's Day massacre.
Division II
No. 1 Otay Ranch 85, No. 16 Foothills Christian 29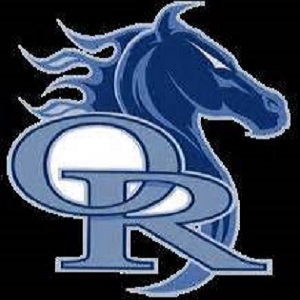 OTAY RANCH – In two previous meeting (both in 2007-08), Otay Ranch lost both times by a composite score of 19 points to Foothills Christian. In Tuesday's first opportunity to revenge tose losses from 15 years earlier, the Mustangs led by 19 points just moments into the second period in this Division II contest that was anything but a contest.
Although the statistics were not reported at press time,with jst 29 points as a team, t figures that the scoring averager of Julian "JuJu" Lebel will drop from his average of 24.8 entering the contest. Lebel started the day in second place among East County scorer behind the 25.0 of Valhalla guard Zaki Monqad.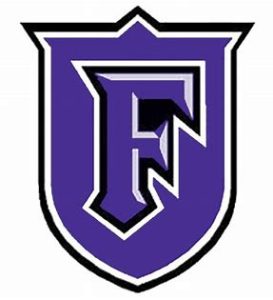 Otay Ranch, the top seeds at 19-10 overall, advance to the quarterfinals and host Mesa League rival Eastlake. The No. 9 seed Titans advanced by upsetting The Bishop's, 55-54 at the buzzer, gaining a chance to avenge their own loss to the Mustangs,  51-49, in last week;s regular season finale.
Foothills Christian finished its campaign at 9-20 overall. its poorest campaign since a 5-19 mark when the school played its first full season in 2005-06 as Venture Christian before changing it name the following year
Although the 29 points was a season-low, the school mark for futility came in the 2004-095 abbreviated season, posting just 16 points against Warner High of Warner Springs.
The only other East County team to qualify in one of the CIF upper divisions was Patrick Henry, which also got blasted,74-42, at Division I third-seed La Jolla Country Day.
The Patriots (3-22 overall to match their 2010-11 mark), capped their season on a 12-game losing skid, including going winless in 10 Western League starts —  although they did defeat Steele Canyon this season .
Division II
No. 11 University City 67, at No. 6 Helix 55
/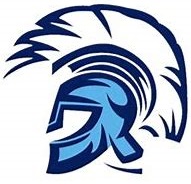 LA MESA – Upsets were  brimming throughout the Division II field, including a trio of shockers in the lower half of the bracket as seeds 3, 6 and 7 were run off their respective home court.
The local victim was Helix, the No.6 seed after sweeping all 10 contests en route to a Grossmont Hills League crown. However, the Cneturions entered Caledonia Gym to hand the Scotties their first loss in exactly a month, enidng a 7-game string of victories.
University City (16-11) moves on to become the lowest CIFSDS seed to host a game in the quarterfinals, as the No. 11 seeds to get to meet No. 14 Mt. Carmel. The Sundevils pulled off the biggest shocker of the opening round, stopping No. 3 Coronado, 53-50, at Blementhal Sports Complex.
The Helix season ends at 17-12, going just 7-12 in non-league action.
Inn Division II, the other upset saw No. 10 Vista topple No. 7 Madison at the Madhouse,  76-62, to gain a fate at Lincoln. The seocnd-seed Hornets belted San Dieguito, 72-54.
In the other half of the draw, No. 4 Scripps Ranch ousted No 13 Christian, 70-43. There was no report from the C-Pats.
Division III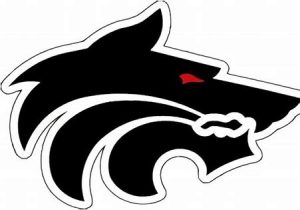 SANTEE – Message to the West Hills Wolf Pack: you are officially on notice.
On an evening of upsets, partially caused by a flawed Power Index formula used by MaxPreps which did not properly award better clubs with home matches — this will, reportedly, be jettisoned by this time next season — they ave 24 extra hours to figure out to down El Centreo-Central.
The Spartans may be champions of the Imperial Valley League, but they were the bottom team in the seeding list. However, as a league titlist, they automatically receive home priority, leaving the Pack the pleasure going on a 210-mile, roundtrip excursion  through the Cuyamaca Mountains.
However, Tuesday's trip was cancelled around the lunch hour when California Highway Patrol officials asked schools heading in either directions to avoid traveling on Interstate 8 due to high winds and possible snow and slush. Thus, a re-scheduled game for Wednesday night.
In other D-3 action, Steele Canyon was taken out rather pain-free by Mission Vista, the creative arts and sicence magnet school in Vista.
Predicatively, neither school reported details on the contest — except the final score.
Ramona 73, Morse 50
RAMONA – The Ramona Bulldogs, seeded third in Division III, made short work of the Morse Tigers, which did not enjoy its trip "up the hill" in a 23-point wipe out.
The Dawgs (19-10), the first champion in the inaugural season of the North County Coastal League, stormed– get it, it was raining all night —  to a 30-21 halftime advantage and were never threatened.
For Ramona, senior Dalton Norwell tallied a season-best 27 points, including 10 in the final period to slam the door shut on the Tigers. Norwell drained four 3-point shots, and was fouled on another attempt from beyond hte arc, converting all three foul shots on the play.
Meanwhile, junior center Chase Newman added 19 points to fuel his double-double. Newman registered 17 of his points in the first half to bolster the earely cushion, including 9 in the opening quarter including a 3-point shot.
In addition, Carson Ward added 9 points, as 10 players hit the scoresheet.
For Morse (9-18), senior Rayveon Bush led with 14 points, while junior Jonathan Smith added a cosmetic 10 points, all coming in the closing minutes against the Ramona reserves.
The Tigers went just 2-5 against East County shcools this season.
Next for Ramona, a home game against No. 6 Olympian. The Eagles barely waltzed past Westview, 48-44.
Valhalla 60, Maranatha Christian 55
RANCHO SAN DIEGO – Although inconsistent all season,the defense of the Valhalla Norsemen — when its on — can really give opponents fits.
Whether that;s a curse or a blessing again proved true Tuesday, after the Maranatha Christian Eagles mounted a 36-21 cushion, then get limited to just 19 points the rest of the way as Orange Nation rallied late to win in this D-3 round-of-16 contest.
Valhalla (17-11) next meet the newest ballclub in the City Conference: a strong High Tech High-San Diego program. The Storm (20-8) sliced Point Loma, 67-45, for its 20th victory for the first time in program history.
No individual statistics were reported by Orange Nation at press time.

Division IV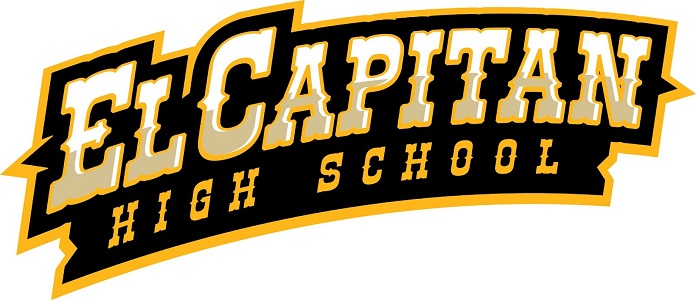 LAKESIDE – The El Capitan Vaqueros drilled Hilltop, 79-40, at Foster Gym. Howeverm a possible all-East County pairing in the quarterfinals was averted  when Mount Miguel were dropped in Imperial Beach by the Mar Vista Mariners, 70-55.
No game reports from either school.
Division V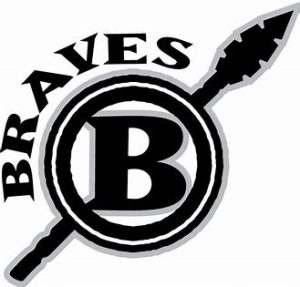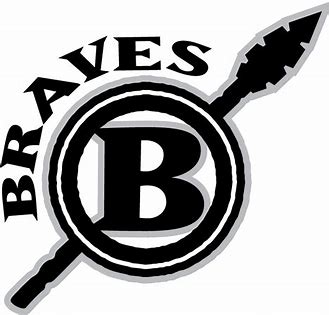 VISTA – All three East County entrants n this division were placed in the lower bracket, with two school gaining wins to face each other in the quarterfinals, meaning a local school will definitely advance to the final four.
In an afternoon affair, one of two No. 14 seeds to win on the day — the El Cajon Valley Braves — welcomed the long trip home from the northwest corner of Vista after stopping the Guajome Park Frogs, 72-67, at Eden Gym.
ECVHS will next head a bit closer to home, going to Santee to meet 6th-seed Santana, which  took a rather easy 55-40 decision from Chula Vista.
The third team was Liberty Charter, playing its first postseason contest relocating to Alpine. However, the Lions were blitzed by Valley Center, 94-40.
---