CIF: El Cap, Santana, Ramona advance
Updated: February 18, 2023
2022-23 EAST COUNTY PREP BOYS BASKETBALL
CIF-SAN DIEGO SECTION CHAMPIONSHIPS
ECS staff report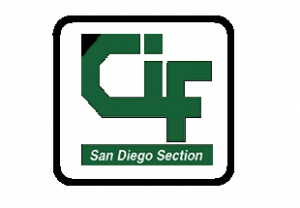 EL CAJON – El Capitan and Ramona moved into position as two of East County's remaining boys basketball teams in the CIF-San Diego Section playoffs, after posting victories in Friday's (Feb. 17) quarterfinals.
The Vaqueros , the No. 4 seeds in Division IV, held off a late charge by No. 5 seed Mar Vista of Imperial Beach, 67-63.
Meanwhile, the Bulldogs, seeded third in Division III, welcomed a surprising easy triumph over No. 6 Olympian, 74-56.
The other D-3 outing saw home court make a difference after the best season in West Hills history ended at Rancho Buena Vista, 69-59.
In other local action, Santana secured a minor upset of host El Cajon Valley, 60-58
El Capitan  67, Mar Vista 63
LAKESIDE – Following this ballgame, the Vaqueros received better news: they will gain another home game after top-seeded Vincent Memorial of Calexico fell to 8th-seeded San Pasqual, 56-52.
However, there was no rod game coming after Mar Vista came close to wiping out El Cap in the first half, mounting a 25-13 lead through one period and extending the margin to 14 points by the half.
The Vaqueros answered following the break with a 35-point third quarter, to move in front, then hung on.
The Vaq Attack moved even at 45-all, taking the lead on a pair of Jaylin Padilla foul shots, then a basket from Jason Wilson to cap a 23-5 run.
Down the stretch, Mar Vista had one opportunity to tie, but Jeffrey Temcho made just one of two free throws to move to within 64-63. The Mariners then fouled Padilla, but he came through at the foul line to cement the victory.
Padilla finished with 13 points, but the scoring leader was Micah Odell with 33 points.
Also for the Vaqueros (21-9), Jason Wilson added 9 points and Chance LaChappa had 8. The Mariners finished with a 21-9 ledger.
Ramona 74, Olympian 56
RAMONA- Ramona junior Chase Newman tallied a game-best 23 points, allowing the Bulldogs to advance to the Division III semifianls after sinking Olympian for the second time this season.
Ramona won the first meeting by 20 points in Chula Vista backon Dec. 10.
Newman completed his double-double with 11 rebounds, while Dalton Norvell grabbed 10 boards.
Also scoring in double figures for Ramona (21-9 overall ) were Dalton Norvell (15 points) and Carson Ward (10). Both are seniors.
The No. 3 seed Dawgs next meet second-seeded San Diego-High Tech, which hammered Valhalla, 70-50 (no game information received from the Norsemen).
Rancho Buena Vista 69, West Hills 49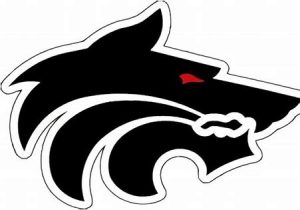 VISTA – Phone calls to CIF-San Diego Section commissioner Joe Heinz were not returned on one basic questionL How could West Hills win its final ballgame, eyt watch its computer rating fall?
It proved to be a difference, as theWold Pack needed to play at Rancho Buena Vista after section officials flipped the teams in the 4/5 slot after the original brackets were announced.
Thus, with their second road game in three days — both with significant mileage treks — West Hills' memorable season ended with a setback to the host Longhorns.
"At least the Pack went down swinging tonight," said head coach Tim Barry.  "ut RBV is  a well-balanced team and played a very good game, with two guys shooting the lights out."
Despite the loss, future alumni gatherings will recall this year's ballclub. at 16 games, and going undefeated at home."
"There's so much to be proud of."
"I would never trade these boys of mine for anything," he added. "We are so blessed to hve had this run — most wins in school history — history adnd our longest winning streak ever."
Zeid Salem, the Grossmont Valley League scoring champion, capped the season with a 27-point effort. Included were 11 points inthe final period to fuel the West Hills comeback effort.
Caden Atkins added 10 points, while Vince Hillman had 7.
Santana 60, El Cajon Valley 68
SANTEE – The sixth-seeded Santana Sultans nipped No. 14 El Cajon Valley by a bucket. gaining a Final Four berth in Division V against Valley Center. The Jaguars held off the Calipatria Hornets of the Imperial Valley, 64-57.
It must've been an exciting close for a 2-point game, but Santana (15-14)  failed to report, but they did guarantee themselves a non-losing season.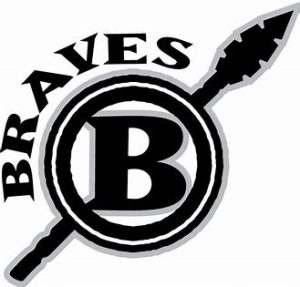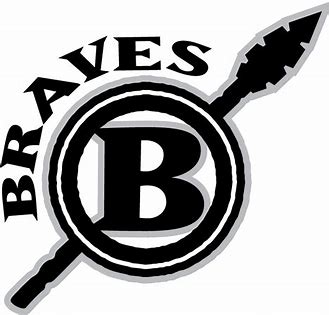 ECVHS (6-20), which fell to Santana by double-digits in a pair of GVL meetings, received 25 points from junior Jahsir Bosley, and senior James Johnson addded 11 to equal his second-best effort of the season.