:as Matadores score upset without coach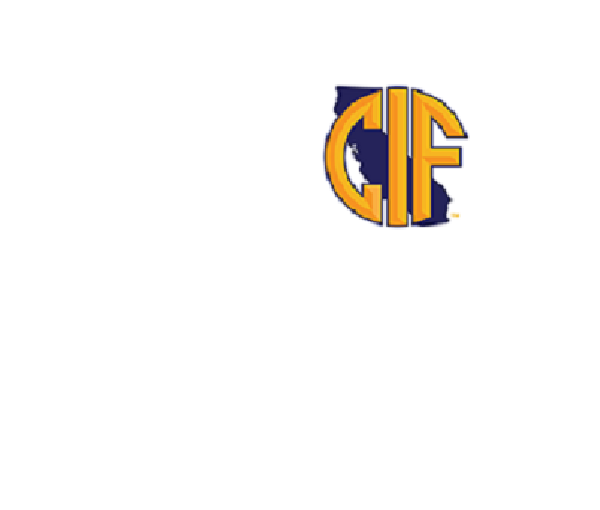 2022-24 EAST COUNTY PREP GIRLS BASKETBALL
CIF State Championships / Southland Regional
ECS staff report
LOS ANGELES – Playing without head coach Robbie Sandoval the Mount Miguel High girls basketball team provided one of the few upsets of the first round of the CIF state championships, downing Woodwrd High, 61-60, in Tuesday's (Feb. 28) in a  battle in the Southern California Regional.
Despite capturing a CIF-San Diego Section record  23 consecutive league titles (officially 22, as the conference does not recognized the COVID-19 season) and owning a positive reputation in both high school and club basketball, massive social media reports in the "Twitter Universe" state that administration at Mount Miguel suspended Sandoval for not shaking hands with the head coach from Del Norte after the Nighthawks scored a 1-point upset win in Spring Valley in the first-round of the Open Division sectionals.
However, the club basketball world has been talking for weeks about a legal dispute between Sandoval and Del Norte head coach Teshona Bennett, so following guidelines set a local judge, the two were asked/told/ordered — depending on which social media account one c chooses to believe — to stay away from each other should the high schools should meet in postseason play.
They did — but it seems Mount Miguel administrators knew nothing about the dispute, which could develop into another lawsuit, this time against the school and the Grossmont Union High School District.
Because the sledged suspension is a personnel matter, school and district officials can not publicly discuss the situation.
Stay tuned.
Meanwhile, since Sandoval did not attend the ballgame, and with an interim coach busy enough in a late, fill-in capacity, accounts of the upset victory were not available.
Mount Miguel (23-7 overall), the No. 14 seed, will next meet another school which posted an upset on the opening day of the championships.
The Matadors will travel to  play Granada Hills Charter, the No. 11 seed, which topped Torrance-Bishop Montgomery, 59-57. The second-round game is slated for Thursday (Mar. 2) at 7 p.m.
Division IV
NORTH HOLLYWOOD – In the girls Division IV South Regional, 14th-seeded Granite Hills was ousted by Campball Hall in a close battle, 48-45.
The Eagles, which do not report their scores to this website, finish the season with an overall 26-7 record., falling one win short of the school record of 27 set in the 2012-13 season. Still, it's a remarkable turnabout from an Eagles team that went just 2-21 in 2018-19.
---
CIFSDS scores
Girls Basketball
CIF State Championship
South Regional – First Round
Division I
No. 14 Mount Miguel 61, at No. 3 L.A.-Woodward 60 MM: next plays at No. 11 Granada Hills Charter, which upset No. 6 Torrance-Bishop Montgomery, 59-57.
No. 5 Del Norte 55, No. 12 L.A. Marlborough 37
No. 4 Mission Hills 47, No. 13 Fullerton-Rosary 54
No. 2 Corona-Santiago 49, No. 15 Westview 48
Division II
No. 1 Bonita Vista 63, No. 16 L.A.-Birmingham 49
No. 8 La Canada-Flintridge Prep 55,No. 9 Scripps Ranch 44
No. 5 Newhall-Hart 59, No. 12 Imperial 43
No. 3 Pasadena-La Salle 56, No. 14 Rancho Bernardo 45
No. 7 Sun Valley-Village Christian 50, No. 10 Poway 36
Division III
No. 13 Buena Park 71, No. 4 Torrey Pines 57
No. 3 Cathedral Catholic 60, No. 14 Moreno Valley 53
Division IV
No. 5 Oceanside 47, No. 12 North Hollywood-Oakwood 40
No. 4 Victorville-Silverado 71, No. 13 Montgomery 62
No. 3 North Hollywood-Campbell Hall 48, No. 14 Granite Hills 45
Division V
No. 6 Santa Monica-St. Monica 65, No. 11 Mar Vista 34

Boys Basketball
CIF State Championship
South Regional – First Round
Division I
No. 8 Manhattan Beach-Mira Costa 49, No. 9 Montgomery 45
No. 5 Santa Ana-Mater Dei 70, No. 12 La Costa Canyon 66
No. 4 Playa Del Rey-St. Bernard 75, No. 13 Santa Fe Christian 73
No. 6 Etiwanda 63, No. 11 San Ysidro 53
No. 7 Temecula-Rancho Christian 89, No. 10 Carlsbad 72
No. 2 Torrance-Bishop Montgomery 81, No. 15 Torrey Pines 53
Division II
No. 10 San Gabriel 75, No. 7, Mater Dei Catholic 70
Division III
No. 1 La Jolla Country Day 55, No. 16 La Verne-Bonita 52
No. 8 Ventura-Buena 72, No. 9 Del Norte 66
No. 12 Camarillo 67, No. 5 San Diego HS 61
No. 4 North Hollywood-Oakwood 78, No. 13 Otay Ranch 53
Division IV
No. 6 CV-Victory Christian 71, No. 11 Long Beach-Wilson 64