Pats baseball finds arms, stay perfect
2023 EAST COUNTY PREP BASEBALL
ECS staff report
SAN MARCOS – A veteran, experienced pitching staff for Christian High has quickly deteriorated into a list of youthful prospects. With their collective youth, there can be growing pains.
"For the first four innings, we wlak and hit too many batters," said Patriots head coach Mike Mitchell. :But when we settled in, it was amazing what a good job they coudl do."
The early going saw San Marcos receive a first-inning grand slam by Grayson Wren. But when the turnaround occureed behind junior catcher Xavier Farnum, Christian soard back to take down San Marcos, 8-6, at the Knights' realm.
Farnum quickly leveled the contest with a grand slam in the third inning, then clubed a key RBI double drive in five on the afternoon.
"Not only was it a grand slam, it was his first high school home run," noted Mitchell. "Until I read the statistics, I couldn't believe he didn't hit one last season, but he's definitely punched his first one out tofay."
In addition, .Farnum settled down a pitching corps which eventually combined to fire a 5-hitter.
"Once we stopped walking and hitting batters — it was something like 8 in the first four innings — everyone of our pitchers showed their promise," said the coach, who has an outside chance to reach 600 career victories by the end of the season."We settled down, threw strikes, and good things happened."
"Talk about smoke and mirrors."
Patriots pitcher Peter Zacharzuk overcame his cumberson start he hang around long enohg to collect hi second victory of the season. More importantly, sophomore  Luke Bailey entered to garner his second save of the season.
Peter ended up allowing just two hits in 4.1 innings, especially after stopping walking and hitting batters."
"Luke is now our closed because of all the injuries," he added. "He got the first batter on an 11-pitch strikeout, coaxed a pop out to right field, then struck out the final batter, He was cleanand efficient."
The Christian comeback finally entailed six straight runs, including single markers in the fourth and fifth to take the lead. Highlighting the rallies was a go-ahead, RBI double by Farnum, then  Benji Molina registered an RBI sigle to cap a 3-for-4 outng.
On Tuesday, in a huge contest for the pool play lead in the tournament, Christian (2-0 overall) sin
|gle another undefeated side in St. Augustine (2-0), starting at 3 p.m.
Elsewhere
E l Capitan 11, Canyon Hill(s) 5
TIERRASANTA — El Capitan recorded run in every inning except the sixth, includng four markers in the first to fuel its gate-to-wire victory over the school formerly known as the Conquistadors.
The Vaqueros welcomed four RBI from senior Wyatt Carrillo, plus a pair of RBI by both junior Andrew Conyers and sophomore E.F. Flores.
Flores also doubled in his 3-hit performance. Others on El Cap to collect two basehits were Brody McAuliffe, Wyatt Carrillo and Andrew Conyers .
El Capitan (1-1 overall) next plays Wednesday at Valley Center.
Eastlake 7, Helix 2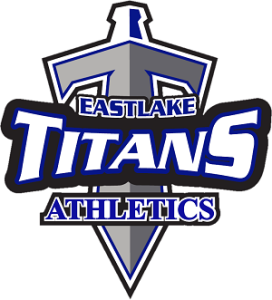 CHULA VISTA — the Helix Highlanders scored first and they scored last — it was that inbetween syage which proved troublesome.
Eastlake overcame an early 1-0 devicit to mount a 7-1 lead by the fourth inning, easily pasting of the Scotties 7-2, in Monday's (Mar. 6) tournament contest,
The Scotties opened fast when Jackson Berry walked, eventually coming home for an unearned run on a Titans error and a fielder choice grounder by Trevor Raybould , who hustled down the line to avoid an inning-ending double play.
The rest of the contest belonged to Eastlake, which captured its third straight to start the season.
The Titans scored on their first four trips to the plate, including three markers in the first — the initial three batters all came home.
Daniel Mora opened with a double, then scored on an error. Then No. 3 batter Matthew Duran smashed a two-run homer to center, part of his 3 RBI performance.
The late Helix run came in the sixth on consecutive two-out singles by Nate Shimko  and Gehrig Syms  (RBI), bringing home Raybould  from second base . He reached on a one-out walk.
The result was quite similar to last seaso's meeting, when the Titans tallied eight straight runs before Helix answered late.
The highlanders, winless in three ballagames with just three total runs, hopes to reverse their slow start on Wednesday when they host Westview.
Westview 2, Valhalla 0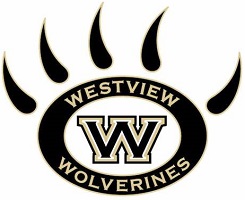 DEL SUR – Westview pitch Owen Peake fired five innings of two-hit ball, while a pair of releivers tossed a pair of ni-hit frames, as the Wolviners shut down visiting Valhalla, 2-0.
Peake struck out six Norsemen batters against just one walk. Ryan Herrod pitched the seventh to garner the save.
The lone hits for Valhalla (REC)  were basehits by Mace Wheeler, (lead single in the 4th) and left fielder Tanner Lough (Single in the 5th).

Madison 4, West Hills 2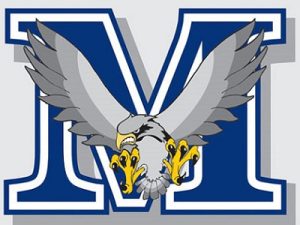 CLAIREMONT MESA — After West Hills took a 2-1 mid-game lead, Madison pitchers retired  13 odf the last 15 Wolf Pack batters, as the Warhawks stopped the Wolf Pakc, 4-2, Monday (Mar. 6).
Most of the work was by junior Alex Jennings, who yielded just one hit over the final four innings to gain the victory. He struck out five without issuing a walk.
Madison opened the scoring in the second inning, but the Wolf Pack immediately responded in the third to take a 2-1 lead on a pair of errors without an RBI.
For West Hills (1-2 overall), junior John Leija registered tw of the Pack's three basehits. Madison moved to 2-2 heading into Wednesday's home game with Valhalla.
Vista 6, Monte Vista 0
SPRING VALLEY – The Vista Panthers fired a 3-hit shutout to topple host Monday Vista, 6-0, in Monday's (Mar. 6) tournament contest.
For Monte Vista (2-2), acob Schweizer registered two of the Monarchs' three basehits.
Compiled by ECS senior wrtier Nick Pellegrino.
Scoreboard
Christian 8, San Marcos 6
El Capitan 11, Canyon Hill(s) 5
Grossmont 2, Coronado 1 (walk-off winner)
Liberty Charter 5, Escondido Charter 0
Steele Canyon 6, Otay Ranch 1
Eastlake 7, Helix 2
Madison 4, West Hills 2
Vista 6, Monte Vista 0
Westview 3, Valhalla 0