Yet another walk-off. but Grossmont wins
2023 EAST COUNTY PREP BASEBALL
Ny Nick Pellegrino
ECS Senior writer
FLETCHER HILLS — A baseball season can drag long and become simply grueling, testing every inch of your fiber. So when you drop a series of game at the last possible instant — in the case of the Grossmont Foothills, three straight walk-off game-winners by the opponents — life for a young ballclub can turn from a mere difficult lesson to shear insanity.
During such times, standing on a ballfield, as stated by comic strip character Peppermint Patty , who said, There's something lonely about a ball field when it's raining… What makes it lonely is being the only one dumb enough to be standing out here."
She many not be as quotable as Kevin Costner playing Crash Davis in the motion picture Bull Durham, but you get the idea.
Grossmont found such situation occur twice in the sixth inning in its Aztec-Foothiller tournament game against Coronado. Both times, a baserunner was left on the field, silent,embarrassed and  alone, looking for a hole to crawl inside.
Ah, baseball can often shine a silver lining upon the most downtrodden. And following 28 inning of frustration(the first game extended into extra innings), Grossmont finally, finally, finally found a solution in Inning No.29 — without the need forvoodoo, as practiced by "Major League" outfielder Pedro Cerrano.
Making the sport fun again by executing simple, fundamentals, the Foothillers transformed a leadoff double by Justin Tucker into their own walk-off winner on a basehit by River Diaz-De Leon, slapping an 0-2 pitch to the right side and through the infield.
No championship banner was raised, yet Grossmont felt just as victorious after nipping the Islanders, 2-1, at historic Gizoni Field.
QUIOTES AND INTERVIEWS TO COME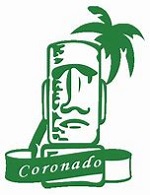 Tucker opened the seventh with a line drive to left-center field for a double, then allowed everyone else to do their jobs.
Left-hander hitter Jacob Lanza pushed a perfect sacrifice bunt down the third0base line to advance Thomas to within 90 feet, Anthoy Box-Augustine was intentionally walked, then Diaz-De Leon smacked a line over the head of the shortstop.
The result: Grossmont's fourth straight contest ending in walk-off fashion, but as the home team for the first time, it also marked the school;s first triumph in the young season.
Considering all the trouble gone through in other major sports htis season — GHS football went winless (0-10), while boys basketball was equally bad (1-25 after claiming their season opener) — the steel tumbleweed can now be recovered for celebration.
Earl on
Coronado, in a possible replay of their 1-0 decision over Helix last week, again scored early on a second-inning run, then the contest remained 1-0 deep into the afternoon.
The Islanders (3-2) scored their run when No. 9 hitting Harley Harrington, the left fielder, singled home catcher Chuck Miller.
Grossmont moved even in the fifth, again with Tucker scoring when the first  sacrifice bunt by Lanza was thrown away down the right field line for an unearned run.
Hillers starting pitcher Cody White last six frames, allowing just three hits and the run. The victory went to releiver Elias Burlaza, who recorded two of his three outs on strikes.