Henry, Granite Hills suffocate Cathedral
Granite Hills pitcher Chandler Henry/ Photo by Nick Pedllegrino
2023 EAST COUNTY PREP BASEBALL
By Nick Pellegrino
ECS Senior writer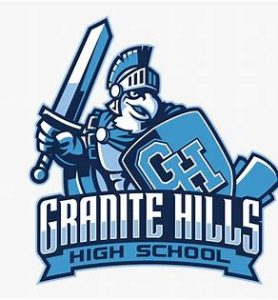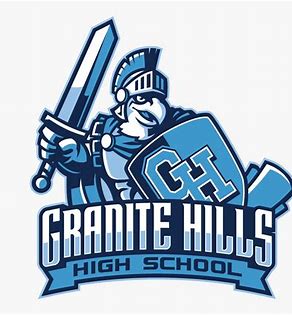 EL CAJON – For Granite Hills pitcher Chandler Henry, it seemed like just another fay on the mound. But for visiting Cathedral Catholic, they received notice that in order to capture a CIF baseball championship this season, the Dons will need to solve the Eagles junior right-hander.
At his current pace, this seems unlikely after Henry "only" pitched 5 1/3 innings of no-hit ball, needing to leave when his early-season pitch count reached too high. But when combined with relief assistance from sophomore Brenden Lewis, Granite Hills may possess among the best young arms in the San Diego Section following Tuesday's (Mar. 7) conquest of Cathedal Catholic, 51, in Hilltop-Lolita's Tournament action.
Henry, who posted five victories as a freshman then a 7-1 record last spring, will 10 victories over the next two seasons in an attempt to equal one of the oldest and most cherished records in Grossmont Conference history.
When the San Diego Section was commissioned in 1960, Helix pitcher George Sherrod captured 32 wins over three seasons (1960-62). Of course, in those days — the conference did not start play until 1961 — pitchers routinely tossed more than 100 innings per season.
In fact, the career record is also held by an East County pitcher in Al Jaggi of El Capitan, who surpassing 300 innings in 1968-70 with 300 2/3. Meanwhile, the record for victories is 34, held by Christian's Brian Schroeder (2000-03), the current director of athletics at San Diego Christian College.
While such lofty numbers might bode in his future, Henry is more concerned on the Eagles developing into a section championship caliber ballclub and take the one final step which eluded the Eagles last season — an Open Division crown.
"We got the job done by having a big day," said Henry. "We're feeling good this year and are all working to take the next step."
Of course, the larger parochial schools, like the Dons and Mater Dei Catholic (which lost at West Hills) will challenge for berths in the Open Division.
"The public schools are coming through," he added. "We just gotta get the job done in all of these big games."
The only flaw on this performance was six walks by Henry, two of which led to a sixth-inning sacrifice fly for the Dons' lone run. But by then, Granite Hills was in full control with a 5-0 advantage.
"I didn't go all the way, but I was pleased," noting his 8 strikeouts, including several in clutch situations.
For the Eagles, the toughest of the runs may have been the final one in the fifth inning.
With Lewis on second base with a double, the at-bat of Camden Sos was delayed while the home–plate umpire was trading words with the Caqthedral Catholic bench. The Dons player was tossed, leaving the man in blue and the "Uni" coach to discuss the situation.
After nearly two full minutes, Sos smacked the very net delibery on the outside corner — a 3-2 curveball — over the first baseman's head and down the right-field line for an RBI double.
Talk about quieting quieting an opponent's dugout.
The bottom of the Eagles batting order also delivered, with RBI from middle infielder Tommy Entrekin and designated hitter Noah Figueroa.
The defensive gem of the ballgame was by Eagles center fielder Trevr Smith, before Lewis capped the triumph with a strikeout.
"Our defense puts in so much work — they're so good," added Henry. "They give me confidence having them behind me."
Granite Hills (3-0 overall) continue tournament play Thursday at home against Poway, starting at 3 p.m.
The lone hit for Cathedral Catholic (2-1) was a basehit by  Cody Nitowitz, one of the area's top No. 9 hitters.
219 total views, 1 views today