Santana Sultans look in mid-season form
2023 EAST COUNTY PREP BASEBALL
ECS staff report
POWAY – Some ballclubs have displayed solid pitching in the early going, while other have offered clutch hitting and base-running.
However, one area program to demonstrate both avenues of skill through the first few weeks of the season is Santana, which rallied from a 5-1 mid-game deficit to swarm past host Poway, 9-6, on Tuesday (Mar. 6).
Want a Santana hitting standout? Try seven different players with one RBI each. Meanwhile, six different Sultans scored runs, including three markers by Bailey.
The Titans tallied three earned runs among their four in the third inning, then did little afterward when Santana relief pitchers Zander Allen-Fox and Jayden Agramont each fired two innings of ir solid ball from out of the bullpen. Both allowed one unearned run, but by then, the Sultqns owned a 9-5 l
Trailing by four runs, Santana bounced back with thtrree in the fifth inning to move within range, then four more inthe sixth to assume command.
In the fifth after Santana opened its comeback witha run, two additional runs camehome on an error by the Poway ight fielder — the side whichis not the sun field (Poway's field was built sideways, so the sun field is in left).
Meanwhile, the Titans half in the inning saw Allen-Fox t at first base start an inning-ending double play, firing the ball to shortstop Jayden Agramont covering second, then back to first.
An inning later, the momentum swing was complete on when the first three Sultans reached base, followed by run-scorng singles by Luke Nash to tie, Mo. 9 bstter Ryan Pumariega to take the lead, and Agramont . Later, Allrn-Fox offered a sacrifice fly for the frame's final run to also give hime the pitching win;  Agramont gained the save.
Satana (3-0) returns home Thursday at 4 p.m., meeting defending CIF San Diego Section Open Division champion La Cosa Canyon. Poway suffered its first setback in two starts.
Patrick Henry 7, San Pasqual 0
DEL CERRO – Patrick Henry displayed a Santana-like performance, but with perfect defense as well,in whipping visiting San Pasqual,7-0, on Tuesday (Mar. 7).
Patriots pitchers Nico Lopez and Kaleb Gray combined on a 5-hitter, striking out 8 Golden Eagles batters againstg just one walk. Lopez recorded six whiffs over his fine innings to gain the victory, alloiwng just three singles.
Patrick Henry pitching has now yielded just 8 total hitsover two ballgames (13 innings) to land among the top staffs in the region.
The Patriots offense, coming off a 2-0 shutout loss to Torrey Pines, is still seeking answered. They collected just hits against San Pasqual, but took advantage of each opportunity.
Included werer home runs by senior Ryan Ruch(2 RBI)  and by junior Talin Gardini (solo shot), plus a 2-run double by Eddy Gomez — that's 10 total bases on a mere three hits.
Patrick Henry (1-1 overall) next travels to Scripps Ranch for a 3:15 p.m. start on Wednesday. San Pasqual completes its season-opening, 4-game road trip at 2-2.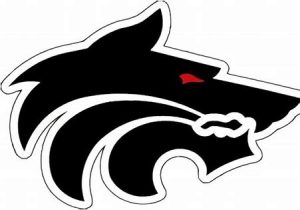 West Hills 3, Mater Dei Catholic 2
SANTEE – How does a ballclub place five consecutive batters on base yet only score one run?
In the case of the West Hills Wolf Pack, one doesn'r care intheir second walk-off victory in a week, nipping visitig Mater Dei Catholic, 3-2, at the gun at Wolf Pack Park. Earlier, the Pack also downed Grossmont on the final play of the game.
In the seventh, the later for West Hills reached base on an error, but was caught in an attempt to steral second base.
No problem.
On the very next pitch, Nate Hines was hit by a pitch, Joey Monetti and No. 36 — WH: please update your roster! — both walked to load the bases.
Branden Wilson followed with a ground ball to first base which coudl've ended the forged extra innings on a first-to-home-to-first double play. However, the ball was booted, the pinch-runner (No. 22) scored, and the Pack were bouncing yet again.
Wilson, the right fielder, and center fielder Shane Stevens also collected RBI for West Hills (2-2 overall).
The loss was disturbing for the Crusaders (2-3). Starting pitcher Nico Chavez fired five innings of 2-hit ball, then reliever Eli Zamora went 1.1 frames without allowing a hit, yet was saddled with the loss on the unearned run.
The Wolf Pack own a major assignment on Wednesday, meeting unbeaten Eastlake (4-0) on the road in an attempt to derail the Titans from an appearance in the weekend's championship contest.

Ramona 9, Clairemont 6
RAMONA – The expected cake-walk for the Ramona Bulldogs instead turned into a violent cat fight.
With Ramona comfortably leading all afternoon, the Clairemont Chieftains scored four times in the sixth even to pull even, but the Bulldogs countered with five runs  in their next at-bat, then hung on for a 9-6 triumph on Tuesday (Mar. 7).
The Clairemont rally saw consecutive 2-run singles  by senior Josue Murrieta and junior Braden Gonzalez, but it served for  like a walk-up call for Ramona in immediately re-establishing its lead.
The hitting standout for Ramona was sophomore Preston Conklin, who is one hit shy f batting ,500on the young season.  Conklin went 2-for-3 with a triple and double, worth three RBI.
In addition, Ryan Truman added a 2-run double, as five different 'Dawgs recorded run-scoring hits.
St. Augustine 8, Christian 3
EL CAJON – Unlike Monday's ballgame when Christian's pitching finally found the strike zone in a come-from-behind triumph, there were no solutions found against St. Augustine, the only Catholic Diocese school from San Diego County to come out victorious on Tuesday (Mar. 7).
The contest was part of the Saits' Bill Whitaker Memorial Tournament.
Cathedral Catholic and Mater Dei Catholic both lost on the roadagainst Grossmont Conference competition; Vincent Memorial of Calexico (Imperial County) was not schedule.
Ramona (2-1 overall) hosts The Bishop's on Thursday at 3:15 p.m.
Scoreboard
Granite Hills 5, Cathedral Catholic 1
Santana 9, at Poway 6
Ramona 9, Clairemont 6 (6 inn., darkness)
Patrick Henry 7, San Pasqual 0
West Hills 3, Mater Dei Catholic 2 (walk-off winner)
Mountain Empire 9, at Kearny 7 (6 inn., darkness)
St. Augustine 8, Christian 3 (6 inn., darkness)
Escondido Charter 15, ECVHS 1