Hawks sweep three from Ottawa (Ariz.)
2023 SAN DIEGO CHRISTIAN COLLEGE DIAMOND SPORTS / Men's Baseball & Women's Softball
ECS staff report
LINDA VISTA – For the first time since 2016, the San Diego Christian College baseball has swept a three-game series against an opponent from the Golden State Athletic Conference.
On Saturday (Mar. 18), the Hawks swept a doubleheader from visiting Ottawa University (Ariz.), 6-5 and 12-3, at San Diego Mesa College's San Clemente-Sandback memorial Field.
The 3-game sweep was the first since the Hawks posted an 8-game winning streak in 2016, when they first took a trio of non-conference contests against Saint Katherine (which joins GSAC in 2025), then then three from Jessup University by a composite score of 19-1.
This go-round, the assignment was much more difficult, with San Diego Christian needed two runs in the bottom of the niunth in the opener to secure a walk-off triumph.
After the Spitir scored a tie-breaking run in the eight for a 5-4 lead, the Hawks hottest hitting would start the rally.
With one down, third baseman Jake Luther would cap a 4-for-4 outing with a linw single to left, with pinch-runner Joe Scotwold moving to third on a double by Issac Snyfer.
Scotwold evened the score on a sacrifice fly from Tre Pankratz. Ottawa intentionally walked two batters to load the bases and face light-hitting reserve second baseman Peyton Berroth,who hasn't registered a basehit in two weeks. However, the junior out of Christian High delivered with a line single to right for the game-winner.
Hawks shortstop Trevor Baker went 3-for-5 with a homer, a double, two RBI and a pair of runs scored.
Game Two
In the day's second ame to complete the series, San Diego Crhristian tallied four time in the first, then five more times in the sixth to dominate the 7-inning affair, 12-3.
Hawks pitcher Joshua Ross struck out five Ottawa batters over four innings to gain his first victory.
Drew Stinnett tossed two innings of no-hit ball to garner the save.
The top three batters in the Hawks batting order — shortstop Hudson Beamon (3-for-5), DH Matt Beckworth dh and catcher Alec Arnone –combined to go 7-for-11. Included was a double by Beamo, plus two-base hit from Alec Arnone, Jake Luther  and Peyton Berroth. In fact, Arnone  doubled twice, good for three runs to match Luther's three RBI.
San Diego Christian (6-10 overall, 4-7 GSAC) return home — but at Southwestern College in Chula Vista  — to host The Naster's in another 3-game set next weekend.
Women's Softball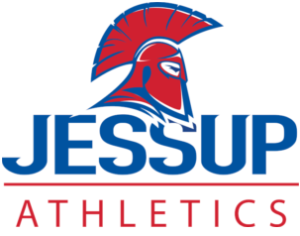 LINCOLN, Calif.- The San Diego Christian College women's softall team completed a poor roadtrip through Northern California, getting swept by host Jessup University on Saturday (Mar. 18). Games scores were 10-1 and 7-1 at Foskett Regional Park. READ MORE from WJU