Matadors on target to snap streak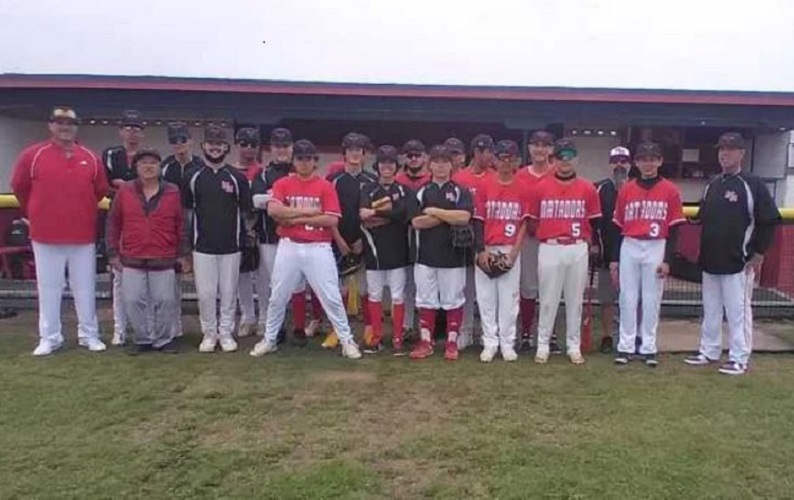 2023 EAST COUNTY PREP BASEBALL
ECS staff report
SPRING VALLEY – The last time the Mount Miguel High baseball team posted a winning record upon entering the league portion of the schedule was 2014, when the Matador took an 8-5 tournament decision from West Hills, raising their record to 7-6.
In 2023, Mount Miguel moved into position to repeat history.
On Thursday (Mar. 24), by an identical 8-5 count, the Matadors scored in four of the first five innings to gain early control to take down visiting Kearny. The win leaves MMHS with a record of 3-3 entering their pr=league finale.
Thus, should Mount Miguel came out victorious this Saturday at 11 a.m. against Chula Vista, they will own their best winning record — by percentage points — in s decade.
The chances are mixe, ye leans in Mount Miguel's favor. The Spartans also downed Kearny this season, 5-1, but that in their second game of the season. Since then, Chula Vista (2-7 overall) has dropped seven straight — three by shutout.
It's not exactly facing ballclubs like Eastlake, Rancho Bernardo or anyone in the Grossmont Hills League, but when you have a new coach in Cameron Saska, who's attempting to change the culture of  the  program, you accept anything that's positive to help motivate a young squad.
Saska knows a bit about baseball: relative Jim Saska led Santana to three straight CIFSDS title game appearances, winning the championship in 1986. He earned entry into the Santana Hall of Fame with the Class of 2014.
Looking ahead
Mount Miguel, which is in the CIF Division IV field this season, finds only six teams above them with winning records, while the Matadors are No. 7 at 3-3. Should they stay at N. 8 when the CIF power index and rating come out, they will be in position for a home playoff contest,
By winloss record only (not the power index), the clubs above them are 1. Ocanside and Calexico (5-1), 3, El Capitan (4-2), 4. Holtville (5-3), 5. San Ysidro (6-4), Morse (4-3).