Santana pitches yet another shutout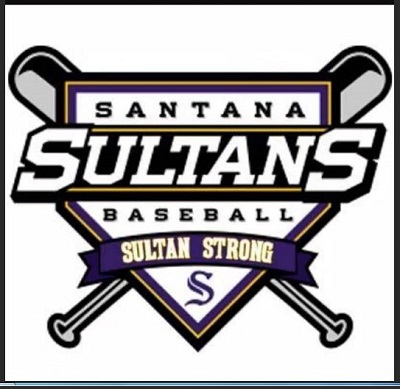 2023 EASTT COUNTY PREP BASEBALL
ECS staff report
EL CAJON -Until undefeated Rancho Bernardo comes to town to face Granite Hills in early April, the non-East County ballclub that might be the measuring stick to offer hints on who the Grossmont Hills baseball champion will be might be Point Loma.
The Pointers already own consecutive victories against Granite Hills, Grossmont and Steele Canyon, then found out that winless Helix still wants a piece of the action with a 4-1 win on Wednesday.
Now it's Santana's turn to travel to the peninsi;a to make a claim to compete of the GHL championship
Santana 8, Point Loma 0
SANTEE –  Winning wasn't the most important factorfor the Santana Sultans.It was how they won.
Sultans pitcher Josh Hixson tossed four solid innings of 1-hit ball, but when Santana blew the contest wide open with five runs in the fifth inning, the staff was able to save their pitching arms for next week's GHL openers in an 8-0 thrashing of host Point Loma.
Hixson struck out six Pointers batters over his four frames, leaving with an 8-0 cvusgion. This allowed Adam Brabandt (two no-hit innings) and Zander Allen-Fox to share in the shutout mastery.
In fact, while several East County schools  are garnering notice for firing an array of shutouts this season — including three already by Valhalla — the Sultans would like to point the obvious: no Grossmont Conference schools has fired more shutouts since the COVID-19 shortened season than their group wearing Purple & Gold with 12..
The staff also has held opponents to just one run also on s dozen times the start of the 2021 campaign.
Impressive numbers for sure
Against Point Loma, Santana received one single each from seven different players,  But when the big fifth inning also included two walks, an error, a hit batsman and a wild pitch to score a run, , that one inning could cause significant affects in the East County.
Luke Nash drove in two runs for the Sultans with an RBI single and a sacrifice fly, with the other RBI coming from Caden Corderman and Kayden Henson.
Santana, in opening GHL play with Steele Canyon, leads the all-time series, 14-5, since 2004 The Cougars won the first meeting, 6-1, on Mar. 31, 203, but Santana has won four of the last five by a composite run total of 30-8.
El Capitan 12, Foothills Christian 5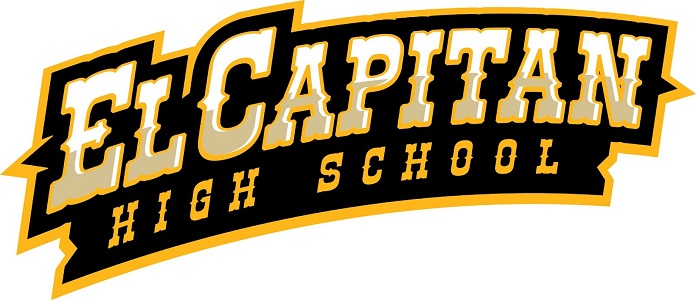 SANTEE – In a series which was tied at 2-2 over the past two seasons, Foothills Christian was all set to give El Capitan more grief after scoring three in the fifth inning to move within 6-5 of the Vaqueris,
However, El Cap quickly thwarted the comeback effort by tallying six times in the sixth inning, stopping FCHS, 12-5, at West Hills' Wolf Pack Park.
El Capitan allowed the Knights to get back into the ballgame with consecutive fifth-inning errors, followed by a 2-run single by Joe Famolaro,then a sacrifice fly from Colby Johnson.
It seemed to be the break winless Foothills Christian needed alll season, but they returned the "faor: in the sixth.
After El Capitn loaded the bases with one down, a Knights error  allowed a run to score, then pinch-hitter Warrick  lined a two-run single for a 9-5 lead.
Later with two outs, leadoff batter Wyatt Carrillo recorded an RBI single, then Brady McAuliffe capped a 3-RBI outing with a two-run double.
The winning pitcher was Vaqueros releiver Deegan Brumfiel, who was charged for the three unearned runs in the fifth, yet finished with 3.1 innings of 1-hit work from out of the bullpen.
The defense was less-than-artistic for both sides with five errors each, plus an array of other  miscues, although Foothills Christian second baseman Dustin "Dusty" Baker did turn a double play to end the fourth on a ground ball to Famolaro  at shortstop.
El Capitan (5-2) continues of a stretch of three fays in four days with a Saturday 10:30 a.m. road trip to Escondido to face Orange Glen, then they host Castle Park on Monday. The contest with "C-Park" is slated for 4 p.m.
Foothills Christian, which 0-8 despite only two blowout losses all season, hit the road Monday inn Tierrasanta to face Canyon Hills at 4 p.m., then the Knights open their league pay with a two-game series, also against Orange Glen.
Eastlake 6, Steele Canyon 0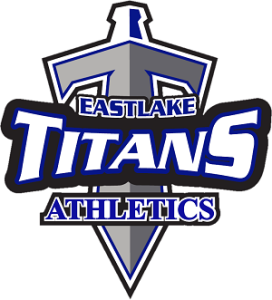 CHULA VISTA – Eastlake High pitchers Jake Davis and Josh Garcia combined on a 4-hiut shutout , leading thre Titans to a 6-0 blanking of visiting Steele Canyon on Friday (Mar. 24).
David yeidled three hits over five innings, while Davis retired six of the seven Cougars batters he faced. Both are juniors.
Meanwhile, Eastlake slugged four doubles, including run-scorinf drives by Nico Libed, Isaiah Lane and Jeremiah Vargas. The other double came off the bat of Daniel Mora,who had two hits, while Noah Betanco batted 3-for-4.
Eastlake now owns an 8-1 overall record, the second-best in the CIF San Diego Section among Division I schools; unbeaten Rancho Bernardo is 7-0 entering its Monday league opener hosting Torrey Pines.
Steele Canyon dropped to 6-5 entering Tuesday's opener of Grossmont Hills League play in a road-and-home series with Santana
St. Augustine 5, Grossmont 3
KEARNY MESA – Grossmont leaped to an early 3-1 lead, then were limited to just two hits over the final five innings in galling to host St. Augustine, 5-3, Friday (Mar. 24) at Hickman Field..
A trio of Grossmont senors – River Diaz De Leon, Sammy Dantoand Justin Tucker — all drove in early runs for the Hillers. Santo batted 2-for-3, but those were the only four hits by the offense.
Meanwhile, the pitching staff yielded 11 St. Augustine hits and five wild pitches, as the Saints scored twice in the fourth to take the lead, then added an insurance marker in the fifth.
Grossmont is now 5-7 overall; St. Augustine is 6-1.
Lincoln 5, ECVHS 2 (9 inn.)
EL CAJON – When it comes to manipulating numbers, sometimes you need to read between the lines.
For example, entering Friday's (Mar. 24) action, El Cajon Valley has the best record of any team in the Grossmont Valley League  — well, only if you knew the definition.
And stranger, the Braves fell to visiting Lincoln, 5-2, yet they still own the best record.
So what's the category.
In an already strange season with what seems to be as many rain-outs as games played, ECVHS tops the list in winning percentage in contests that last into extra innings.
In falling in 9 innings to the Hornets, the Braves are 1-1 in extra innings. The only other GVL ballclubs to play rebyond regulation "time" is West Hills, which finished in a 0-0 draw in 10 innings against University City.
Thus, based on more victories, ECVHS (1-1), which earlier out-lasted Kearny, 10-9 in 9 innings,  holds a better mark than the Wolf Pack (0-0-1). Monte Vista is also 0-1 after its gae was the last toi finish on Frday, falling 3-0 to Southwest (San Diego).
SD-Southwest 3, Monte Vista 0 (10 inn.)
SPRING VALLEY – Monte Vista's Caleb Taa-Jones  and Tyler Lemen both finished with three hits, buty the Monarchs team total of nine hits till failed to produce a run in a 3-0 setback to visiting Southwest (SD) on Friday (Mar. 24).
Monte Vista starting pitcher David Rodriguez fired sevenframes of 2-hit, shutout ball, yet came away with a no-decision.
Scoreboard
Santana 8, Point Loma 0
El Capitan 12, Foothills Christian 5
Eastlake 6, Steele Canyon 0
St. Augustine 5, Grossmont 3
Lincoln 5, ECVHS 2 (9 inn.)
SD-Southwest 3, Monte Vista 0
SD-High Tech at Mount Miguel
197 total views, 1 views today