Banks: 'Let's play two' so Knights sweep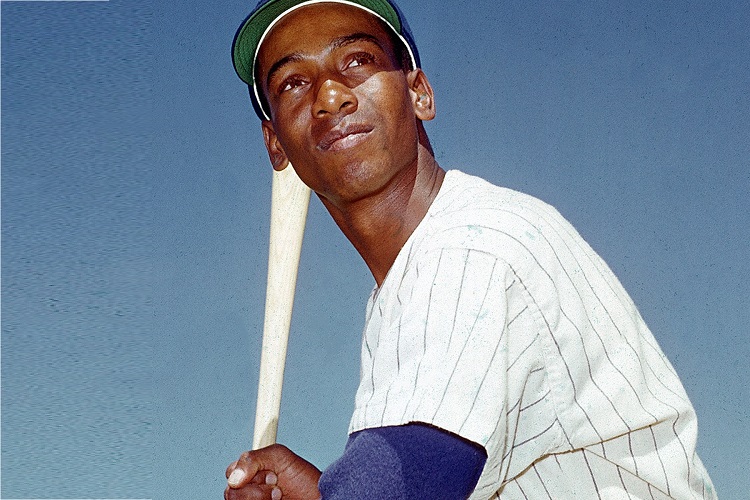 Courtesy photo, Baseball Hall of Fame
2023 EAST COUNTY PREP BASEBALL
ECS staff report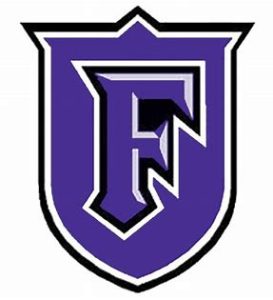 ESCONDIDO – Over a 19-season Hall of Fame career, Chicago fan favorite Ernie Banks, a two-time National League MVP, was always noted for his positive attitude despite playing for the lovable-losers, the Cubs.
Banks was known for the saying, "Let's play two" — doubleheaders never phased him.
Following a Cubs-like losing streak of nine games without a victory this season (despite several close ballgames), Foothills Christian finally figured out a way to reach the victory column for the first time this season.
The Knights followed Banks' advice and played two.
In a rare Friday (Mar. 31) doubleheader, Foothills Christian Opened Summit League play by sweeping visiting Orange Glen, 7-2 and 8-0, in actionat Orange Glen.
In the opener, the (hoem team) Knights pitcher Ezra West mobrf to withion one out of a complete-game victory before running out of gas. But that's was okay after releiver Andrew Burke came in and needed just two pitches to register the final out.
West finishing by striking out eight Patriots batters without isusing a walk.
The hitting standout was shortstop Joe Famolaro, who batted 2-for-4 with three RBI and scoring a run. Included was a 2-run single in the second, when the Knights' six-run outburst opened the scoring, plus a run-scoring basehit in the sixth by the freshman.
In the second contest — FCHS was the visiting team — now the Knights again fired a two-hitter, but it was a shared affair,
Knights pitchers Andrew Burke carried a no-hitter through 4.1 innings before tiring, then Joe Famolaro tossed the final 2.2 frames to blank Orange Glen. The pair struck out nine batters — five and four, respectgully.
Once again, it took the Knights one rotation through the batting order to score, but it was big. This time, it was a 5-run outburst in the fourth to take out the Patriots.
Colby Johnson batted 3-for-4 with four RBI, featuring a two-run double to right field, bring home Dustin "Dusty" Baker and Famolaro  to open the coring.
West also added two hits with an RBI and scoring a run,,
Foothills Christian (2-9 overall, 2-0 league) now has two games remaining with the three remaining Paciific League opponents — all with losing records. Thus, another league title seems possible — but the Knights did enter the day at 0-9, so there's no such thing as a sure thing.
Foothills Christian was able to play a Friday doubleheader since they don't regularly hold classes that day.
El Capitan 2, Monte Vista 0
LAKESIDE – El Capitan senior pitcher Jaylin Padilla fired a 2-hit shutout Friday (Mar. 31), helping the Vaqueros capture their Grossmont Valley League opener by raking down Monte Vista, 2-0, at Hostetler Field.
Padilla struck out nine Monarchs batters in out-dueling Monte Vista junior David Rodriguez, who allowed just oine one run in a complete-game effort, yet was the hard-lick loser.
Notonly did El Cap gain a share of first place with Valhalla, the Vaqueors ran their record to 9-2 overall, the school's best start in more than a decade. The previous best was a 10-2 start in 2012, when they finished 3107, incuding a perfect 12-0 slate en route to the GVL championship in their final season under head coach  Steve Vickery (CIFtitle game finalist).
Padilla only allowed one significant hit in a double by MontwVista junior  Caleb Taa-Jones, the team;s hottest hitter.who is on a 4-for-7 streak. However, he was left stranded at the bag,
El Capitan tallied single runs in the fourth and sixth innings to support Padilla.
Sophomore Emilio Fearn Flores doubled and scored on a basehit from Jett Hayes, who later registered his second hit, advanced on an error, then scored on an two-out, RBI single from senior Filippo Meazza.
Monte Vista fell to 4-6 overall (0-1 GVL) in getting shutout for the second straight ballgame (third of the season).  The Monarchs have failed to score over the past 17.1 innings; they have also won twice by shutout.
Vincent Memorial 12, at Borrego Springs 10
BORREGO – After Vincent Memorial Catholic High of Calexico came to metro East County on Wednesday, only to get rained out at El Cajon Valley, the Scots took the shorter trip to East County — the back country – and took a road win against the Borregi Springs Rams, 12-10, on Friday (Mar. 31).
Scoreboard
Foothills Christian 7, Orange Glen 2
Foothills Christian 8, Orange Geln 0
El Capitan 2, Monte Vista 0
Vincent Memorial 12, at Borrego Springs 10
144 total views, 1 views today