Cougars , Patriots to meet for Lions berth
2023 EAST PREP BASEBALL
ECS staff report
EL CAJON – No few than 10 schools from the East County lost in Tuesday's (Apr. 4) second pool-play round of the annual Lions Tournament. However, two teams — Steele Canyon and Patrick Henry — finally came through to win.
The irony: both are competing in the same pool in the same division, so when the the Cougars and Patriotsd meet on Wednesday, one local squad will be guaranteed a berth in Thursday's Classic Division championship round.
Steele Canyon 8, Chatsworth 0
JAMUL – Steele Canyon sophomore pitcher Hunter Haase allowed just one basehit over five solid innings of work, then Garrett Stein and Isaiah Gonzalez added one additional frame of shutout ball, leading the Cougars to an easy 8-0 wipe-out win over Chatsworth out of the San Fernando Valley in the second round of Lions Tournament action.
Haase (spelled with an "e" means it's a Bavarian name out of southern Germany and not Dutch), limited the Chancellors to just a single in the combined 2-hit shutout. "Double H" struck out three batters.
Haase carried his no-hitter into the third inning. with runners from the single and a walk eventually reaching first and third basses. However, Haase escaped when the Cougars defense turned an inning-ending double play when shortstop Xander Dirksen fielded the ball, tapped second base, then fired the throw to Tommy Molina at first base.
The defense also turned an rally-killing double play to end the second inning., with freshman second baseball Austin Hall fielding a hot grounder, then going to Dirksen-to-Molina.
The first twin-killing carried momentum over to the offense, with lead batters Dirksen and Will James reaching base, Dirksen scoring on a fielder's choice when Chatsworth was unable to complete a double play, then Molina jacked a 2-run homer for a 5-0 lead.
Hall  also finished with two RBI with run-scoring knocks in the first and fourth frames. James walked three times in his leadoff role, scoring twice, as Chatsworth pitchers walked eight batters, including the first three of the ballgame to quickly fall behind.
Steele Canyon (8-6 overall) is 6-4 all-time against Patrick Henry, but the Patriots have won four of the last six.
Chatsworth is 3-12-1 and off to the school's poorest start this century. Previously, the Chancellors were considered a state power, posting win totals of 29, 31, 30, 29, 30, 25, 24, 28, 20, 28, 24, 29 and 29 from 2005-2017 (that's 344 victories over a 13-year span; an average of 26.4/season).
Patrick Henry 9, Sage Creek 2
DEL CERRO – In the schools' debut meeting since Sage Creek began playing varsity baseball during the 2016-17 school year, Patrick Henry overcame a two-run deficit to tally nine unanswered runs to bang the Bobcats, 9-2.
Patrick Henry (*5-3 overall) and Steele Canyon are 2-0 in the event, meeting Wednesday to determine which ballclub will play for the Classic championship.
The Bobcats (4-6-1) thought they moved into position for a possible upset by opening the scoring with two runs in the third ining. However the Patriots immediately answered with a six-run outburst then added two more runs in the fourth to mount an 8-2 cushion en route to their third straight triumph.
Sophomore Cody Cappelletti is off to a clutch start to his varsity career. Following a 2-run pinch-hit in Monday's debut, Cappelletti added three RBI against Sage Creek including a 2-run double.
The Pats' offense also featured four stolen bases, one each from four different juniors — Jared Wangler, Carter Lockwood, Jack Giordano and Talin Gardini.
On the mound, Gardini also pitched well, allowing just one basehit over his five innings, striking out seven Bobcats batters. Drew Davis finished the contest with a pair of shutout innings.
Elsewhere
La Costa Canyon 12 Granite Hills 0 (6 inn.)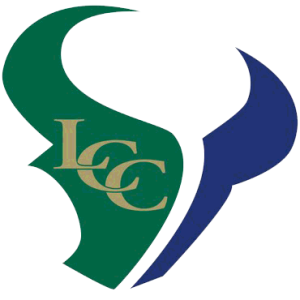 CARLSBAD – A year ago, La Costa Canyon was two outs away from losing the CIF-San Diego Section Open Division championship to Granite Hills until gaining a late homer to tie, then took the title in extra innings.
In this season's rematch, the Mavericks left no doubt about the victor.
LCC senior pitcher Gabe Camacho faced the minimum number of batters (18) in firing a no-hitter, as the Mavericks ripped Granite Hills, 12-0 in 6 innings.
Camacho did walk a batter, so it wasn't a perfect game, but he still reached the minimum thanks to a double play. The Mavs then scored three times in the home-half of the sixth inning to invoke the run (mercy) rule.
Camacho struck out four Eagles batters.
La Costa Canyon (10-1 overall) scored in all six trips to the plate.
Granite Hills (6-3) will be at disadvantage when they host top-ranked Rancho Bernardo on Wednesday. The Broncos contest with Santana on Tuesday was cancelled because no umpire arrived, thus the RB pitching staff will be working at near capacity.
Westview 4, Helix 1
DEL SURE – Westview led 3-1 after the first inning, then the pitching took over as the host Wolverines down the Helix Highlanders.
Helix leadoff batter Jackson Berry started the contest with a walk, later scoring on a two-out line single to left by Trevor Raybould. Otherwise,the Scotties totaled just for hits, inclding a pair by Raybould, the left fielder.
Westview (7-5) saw Isaac Valle collect two hits,while pitcher Owen Peake struck out six in a complete-game performance.
Broomfield (Colo.) 17, Ramona 15 (9 inn.)
RAMONA – The Ramona Bulldogs matched the second-highest scoring ballgame this century in a 32-run affair against the Broomfield Eagles from southeast Colorado.
The 32 runs matches a 32-0 win over Orange Glen on May 19, 2016. The high this century is 35, also in a shutout win over the Patriots played on May 3, 2013, in the first game of a doubleheader. The Bulldogs also won the second game, 16-0.
Earlier that week, Ramona began the shutout streak with an 8-0 blanking, which led range Glen to drop out of the North County Conference after the 2015-16 season and into the Ocean and/or Pacific leagues.
Compiled by Nick Pellegrino.


---
Scoreboard
ions Tournament
Steele Canyon 8, Chatsworth 0
Patrick Henry 9, Sage Creek 2
Santana at Rancho Bernard, ccd., no umpires
Liberty Charter at Hoover, ccd.
Broomfield (Colo.) Eagles 17, at Ramona 15 (9 inn.)
Sherman Oaks-Buckley 4, at Mount Miguel 2
Las Vegas-Durango 5, El Capitan 4
Escondido Charter 15, ECVHS 3
La Costa Canyon 12, Granite e Hills 0 (6 inn.)
Winchester-Liberty 9, Foothills Christian 2
Oceanside 2, at Valhalla 0
Oxnard 11, Monte Vista 1
Poway 1, at Christian 0
San Marcos 11, Grossmont 5
Westview 4, Helix 1
Wildomar-Cornerstone Christian 13, Mountain Empire 6
South Gate-South East at West Hills
167 total views, 1 views today