Molina walk-off H.R. fuels Steele Canyon
2023 EAST COUNTY PREP BASEBALL
ECS staff report
JAMUL -Why anyone remains eilling to pitch to Steele Canyon slugger Tommy Molina is anyone's guess.
In a remarkable, scoreless pitchers' duel that lasted into the right inning, Patrick Henry elected to pitch to Molina, eventhough there was an open base at second with the potential winning run already at third base.
Patrick Henry could argue that you needed to pick your poison, but the choice proved incorrect on the very next pitch.
Molina took the first offering an sent a bomb over the center field fence, lifting the Cougars to a dramatic 3-0 verdict in the final Classic Division pool-play round of the annual Lions Tournamernt.
The battle between undefeated ballclubs in the tournament will allow Steele Canyon to play for the Classic championship on Thursday. As of the midnight deadline, no opponent had yet to announce for the division crown, but it well could be state power Palisades (12-1 overall) of Pacific Palisades.
Molina's exclamation point was setup of the top of the Cohars batting order.
Tommy Rimoldi belted a 2-0 pitch to right field for a one-out  double, then Azyel Castro smacked a ground ball to the hole at shortstop.  Both Cougars are sophomore.
On the play, Patrick Henry shortstop Eddy Gomez made a nice, diving reach to knock down the baseball or else Rimoldi might have scored then to win the contest.
However, with runners at the corners, Patrick Henry elected to face the No. 3 hitter in Molina rather than the cleanup batter.
One pitch later, the ball landed deep to center in front of the "Great Wall of Jamul" and the Cougars were bouncing at home pate.
Lost in the walk-off bomb was a pair of brilliant pitching performances by both squads.
For Steele Canyon (8-6 overall), junior right-hander J.T. Hendrie fired an 8-inning, complte-game shutout. Hendrie struck out six Patriots batters in firing a 4-hit shutout.
For Patrick Henry (5-5), Cody Cappelletti, who came out of the tournament game early just fr a situation like this, fied 4.1 shutout innings.
Hamilton Collins entered to throw three solid innings, but left after allowing just one hit, the double in the seventh. However, Collins took the setback after the rest of the bullpen came up empty.
For the Cougars, Castro and Rimoldi were the lone ballplayers from either side to post two hits each.
Patrick Henry will meet Helix in a consolation game,  starting at 4 p.m. on Thursday. The Highlanders (1-8) yielded two runs in the seventh to fall to visiting Scrips Ranch, 3-1.
The lone Scotties run came home on an error. The winning hit for the Falcon also scored on an error,then designated hitter Daniel Herrera followed with an RBI basehits
Santana 5, Rancho Bernardo 3 (corrected score)
San Marcos 10, Santana 2
Rancho Bernardo  5, Granite Hills 0
SANTEE -It's simple math. Because Tuesday's Santana-Rancho  Bernardo contest was postponed after umpires failed to arrive, but ballclubs were forced to partake in Wednesday's doubleheaders — and the results were predictable, as both sides finished with splits.
The Sultans downed the top-ranked Broncos, 5-3, but then got blasted by San Marcos. After RB lost, the Broncos then blanked Granite Hills, 5-0.
The splits were bad for all involved, leaving La Costa Canyon ads the lone unbeaten ballclub in the pool, giving the Mavericks a Lions Tournament championship berth on Thursday.
Foothills Christian 8, Castle Park 1

CHULA VISTA – Entering the Lions Tournament on a 2-game winning streak, the Foothills Christian Knights avoided getting swept in this local national event by sweeping past host Castle Park, 8-1, gaining a Thursday berth in the consolation round.
Knights pitcher Ezra West struck out five Trojans batters over his six innings, yielding just a single run in the fourth inning.
However, FCHS surrounded the C-Park run with three runs in both the fourth and fifth frames to mount a 7-1 lead, winning for the third time in five starts.
West did have a slow start but he single-handily escaped the jam. After walking a pair of batters in the opening inning, he coaxed the C-Park cleanup batter to send a tapper in his direction, as West fired to the shortstop  Joe Famolaro covering second base to start an inning-ending double play.
Foothills Christian will meet Clairemont on Thursday. As of midnight, the Lions website did not list a time or location HERE.
On offense, ustin "Dusty" Baker and Zach Ortiz each stroked triples, with Baker's shot good for a pair of RBI. Meanwhile, Colby Johnson posted an RNI double to account for the scoring inthe sixth.
Kyler Dickenson, Jack Morgan and Johnson each registered twoof the 10 hits by Foothills Christian (3-11 overall).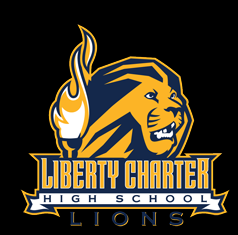 Liberty Charter 11, Mountain Empire 1 (6 inn.)
CAMPO – With Julian rarely playing baseball anymore after enrollment figures dropped under triple-digits, this was the first time the Mountain Empire Redhawks could face a true "mountain" opponent from the back country in baseball.
However, following a two-game win streak to start the season, the RedHawks have not dropped three straight after falling  to the Liberty Charter Lions of Alpine, 11-1.
Lions pitchers Jaxon Adrain and Brody Harris combined to toss a 3-hitter in the 6-inning contest (run rule). Adrain down the drain with 4.2 shutout innings, allowing just one hit. Harris went the final 1.2 frames to cinch the victory.
Harris, a sophomore, was also the batting standout. He belted a pair of doubles, going 3-for-4 with three RBI and scoring three times.
Nathan Bott and Adrian  also aded two hits for the Lions.
Liberty Charter (4-1 overall), winners of three straight after matching its season-best run total with 11, gains a Lions Division 1  consolation ballgame Thurday against Crawford (site/time TBA HERE).
Monte Vista 6, Visalia-El Diamante 5
SPRING VALLEY – Following a long dcotring drought in Match, which included a stretch of 17.2 inning without a run, Monte Vista is learning to post rusn when they're needed the most.
On Wednesday (Apr. 5), the Monarchs tallied once in the sixth inning, then three more in the seventh to shock El Diamante (the designated home team), 6-5, In Lions action.
El Diamante is the newest school in the central Valley down of Visalia, located in the southwest corner of the city limits.
The comeback featured a game-tying double by Gavin Daley . Two batters later, Daley scored on a hard ground double to left by Jacob Schweizer for what turned out to be the game-winning RBI.
El Diamante had a chance to force extra innings with a oe-out walk, but Monte Vista releif pitcher Caleb Taa-Jones closed the door, finishing the ballgasme with 2.2 innings of 1-hit ball to garner the victory.'
"CTA" finsihed with three strikeouts, while starting pitcher Cian Ketterer, a senior, struck out five Miners batters in his 4.1 frames on the mound.
El Diamante pitcher Branden Pettytossed six innings and aided his cause with a solo home run. However, the bullpen was charged with loss depsite all three Momnte Vista runs coming unearned. The Miners fell to 11-5for the season.
Monte Vista (6-7) gains another chance to reach the .500 plateau in a Lions consolation contest against the Huskies of North Hollywood High in a 1 p.m. start.
Compiled by Nick Pellegrino.
---
Scoreboard
Lions Tournament
Steele Canyon 3, Patrick Henry 0 (8 inn.; walk-off 3-run HR)
Liberty Charter 11, Mountain Empire 1 (6 inn.)
Foothills Christian 8, Castle Park 1
Monte Vista 6, Visalia-El Diamante "miners" 5
Santana 3, Rancho Bernardo 1 (8 inn.)
San Marcos 10, Santana 3
Rancho Bernardo 5, Granite Hills 0
Bonita Vista 4, West Hills 3
Carlsbad 2, Christian 1
Clairemont 5, Mount Miguel 3
La Costa Canyon 9, Grossmont 3
Temecula-Linfield Christian 8, El Capitan 2
Mater Dei Catholic 7, Ramona 4
Torrance-South 11, Valhalla 7
Scripps Ranch 3, Helix 1
219 total views, 2 views today