Raybould, Helix 'pen, pull past Henry
2023 EAST COUNTY PREP BASEBALL
ECS staff report
EL CAJON – The highlights from the fourth and final day of the annual Lions Tournament, sponsored by the Downtwon San Diego Lions Club since 1951, making the nation's oldest and largest such competition in the natio.
The lone championship contest with an East County ballclub came in the Classic Division, where Steele Canyon shocked state-ranked Palisades High of Pacific Palisades, , 5-2. (See separate story HERE).
Helix 5, Patrick Henry 3
LA MESA – Helix right fielder Trevor Raybould drilled a three-run double, as the Highlanders,which once  trailed 3-0, tallied five times in the third inning to stop the Patrick Henry Patriots, 5-3, in Thursday's (Apr. 6) consolation round contest.
The Scotties closed the triumph with a solid effort from out of the bullpen, receiving solid pit ching by Jake Hopkins, Cole Troemel and Nate Swearington to blank Henry over the final four innings.
Swearington fired no-hit ball over the final two frames to collect the save. Because of the "declare" rule, we don't know if Hopkins or Troemel was the winner.
On offense, Scotties left fielder Max Ruiz pumped a two-run homer. He also posted a double.
Down by three runs inthe third, a leadoff single by center fielder Anthony Matthiesen was followed by a one-out shot by Ruiz to left. Then with two down, Helix scored three additional runs to take the lead.
Nate Shimko walked, steals second base desite at least a pair of pickoff attempts, then tied the ballgame on a basehit by catcher Gabe Lainer.
Courtesy runner Hudson Lorenz took third on consecutive singles by C.J. Lockwood and Jackson Berry to load the bases.
Raybould then became the fifth straight member of the Scottird to reach bae, pounding the ball to deep left field to clear the bases for what turned out to be the game-winning hit.
El Capitan 12, Imperial 11 (8 inn.)
LAKESIDE – El Capitan scored three timesin the seventh to forge extra innings, then needed three chances to score before winning it in the eight to nip the Impeiral Tigers in an offensive free-for-all, 12-11, thursday (Apr. 6) at Hestetler Field.
Imperial twice prevented the game-winning runs from scoring. The second baseman dived to knock down a basehit to stop a runner from second base from scoring. Then a fielder's choice at the plate cut down another potential run.
However, on the third try, El Capitan's Jett Hayes lined a basehit to center field with to outs for the winning blow, bringing home Brody McAuliffe.
El Capitan, which once trailed 6-2, scored three times in both the sixth and seventh innings to extend the ballgame.
Featured hits included an RBI double by Andrew Conyers to score McAuliffe in the sixth. An inning later, Hayes tied the contest with  two-out single to right field to score sophomore Landen Harbach, who had doubled with two down to keep the Vaqueros alive.
Since there were 23 combined runs, we'll skip about the pitching in the fourth game in as many days for the depleted staffs from both ballclubs.
Shutouts
When the fourth day pf the Lions Tournament rolls along and schools are searching for someone to take over the task of pitching, higher scoring games are on order. However, Graite Hills and Monte Vista found arms to not only slow down opposing offenses, they also posted shutout.
Granite Hills 7, Banning 0
EL CAJON – After facing what is considered one of the two toughest list of pool-play oppnents, the Granite Hills Eagles took out their frustrations by Banning High of Wilmington, 7-0,ending a 3-game losing streak, both by shutout.
Eagles sophomore Brenden Lewis, in his first start of the season, fired a 1-hit shutout at the Harbor Pilots, striking out a career-best 12 batters for his complete-game triumph.
Lewis has now appeared in seven games this season, and the Eagles (7-4) have won al of the, Banning fell to 3-11.
For Granite Hills, Jacob Embleton smacked a 3-run homer, while Lewis also drove in a pair of runs. The lone multi-hit batter was Camden Sos with three knocks.
Monte Vista 6, North Hollywood 0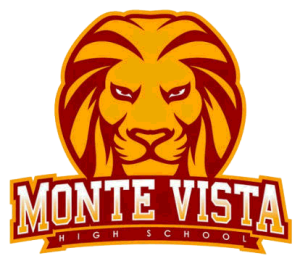 SPRING VALLEY – Monte Vista right-hander David Rodriguez fired a complete-game 6-hitter, leading the Monarchs past North Hollywood , 6-0, on Thursday Apr. 6 ).
"D-Rod" struck out eight Huskies batters against just one walk, while backed by a third-inning double play startws by Monarchs senior shortstop Tyler Lemen.
The triumpg raised Monte Vista(7-7 overall) to the .,500 plateau after going 3-1 inlions tournament play.
First baseman Gavin Daley finished onehit shy of hitting gor thecycle. He had a single, double and an RBI triple in a 3-for-4 outing at the plate. Lemen added a pair of basehits.
Consolation Games
Valhalla 9, University City 6
RANCHO SAN DIEGO – The Valhalla norsemen salvaged a 2-2 showing in the Lions Tournament by out-lasting University City, 9-6, on Thursday (Apr. 6).
The Norsemen scored four times in the first in mounting a 7-0 lead before a 5-run rally by the Cents made things interesting., moving to within 7-6 before Orange Nation added two more runs in the sixth to gain the victory.
Seven different Norsemen drove in runs, including two by left fielder Riley Hughes, backing a 12-hit attack — all singles — including three by third baseman Aidan Treltas.
Foothills Christian 4,, Kearny 3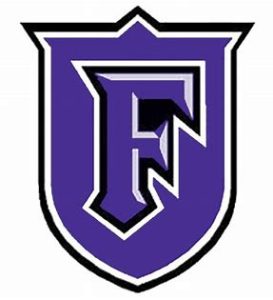 LINDA VISTA – Following a dreadful 0-9 start to the season (despite many narrow losses), Foothills Christian recovered while playing in the Lions Tournament, going 2=2 in the national event after nipping host Kearny, 4-3, in Thgursday's (Apr. 6) consolation contest.
Stephan Janik registered the tie-breaking RBI hit in the sixth inning to provide the winning run.
Colby Johnson opened with a lead single, eventually reached second base. Then with two down, Johnson took off for third base on a failed hit-na-drun withthe pitch way too far outside to hit, but the width of the pitch also slowed down the catcher to allow Johnson to steal the bases.
Two pitches later, Janik went with another outside pitch and lined aq basehit to right field to grb the lead for the first time since the opening innin.
The Knights' Joe Famolaro Joe Famolaro then capped a lengthy stint of 4.2 frames of relief to garner the victory.  Famolaro did not allow a hit over the final wo Kearny at bats, but a pair of Komets reached on errors. However, he was able to pick off a runner in the sixth,  then coaxed a pair of ground outs in the seventh.
For Foothills Christian (3-11), Johnson collected half of the team's four hits, including a double. Dustin "Dusty" Baker also provided a double as the first batter of the contest, when the Knights took an initial 2-0 lead, lost it, yet got even  on a Zach Ortiz sacrifice fly in the fourth.
Liberty Charter 4, The Rock 4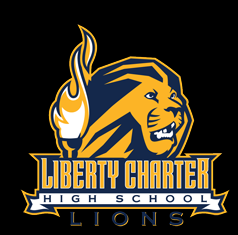 SAN DIEGO – Liberty Charter pitch Brody Harris maxed ut his innings limit by going the first 3.2 frames, then Nathan Bott capped the combined 2-hitter to send the Lions past The Rock, 5-1, on Thursday (Apr. 6).
Strikeouts were the themto the victory. Harris registered eight of his 10 outs on strikes, then Bott struck out six additional Warriors batters.
Bott also batted 4-for-4 with an RBI and two runs scored, while 1 Jaxon Adrain provided a par of basehits.
Lions sophomore Andruw Godinez belted an RBI double, as the Lions (5-1 overall)scored three times in the first and were never threatened by the winless The Rock (0-5).
Compiled by ECS Senior writer Nick Pellegrino.
Scoreboard
Lions Tournament
Steele Canyon 5, Pacific Palisades-Palisades 2
Helix 5, Patrick Henry 3
El Capitan 12, Imperial 11 (8 inn.)
Granite Hills 7, Banning 0
Monte Vista 6, North Hollywood 0
Valhalla 9, University City 6
Foothills Christian 4, at Gen. S.W. Kearny 3
Liberty Charter 5, The Rock 1
St. Augustine 14, Grossmont 10
San Marcos 8, Christian 6
San Ysidro 8, Ramona 1
Calabasas-Viewpoint 9, Mount Miguel 3
Wildomar-Cornerstone Christian at Mountain Empire, ccd.