East County Notes: Mitchell selected, Hawks go extinct, boys tennis champs
2023 EAST COUNTY SPORTS NOTE BOOK
By Nick Pellegrino
ECS Senior writer
DOWNTOWN – The annual CIF-San Diego Section baseball all-star game will again be hosted by the San Diego Padres and held at Petco Park, with some of the names of participants slowly coming out.
One name for sure will be Christian High head coach Mike Mitchell as manager of the East All-Stars. Mitchell, who has coached the Patriots since 1997, is closing in on 700 career victories, with his ballclub currently holding the top spot in the Eastern League.
It is anticipated that Mitchell's assistant will be Rigo Ledezma, the head coach for Santana, which currently holds first place in the Grossmont Hills League.
"Actually, it will be hard for me to help select a roster because we just don't play teams from the Grossmont Conference," said Mitchell. "I know some of the names, so if Rigo can help me fill in the gaps, we're going to have a quality ballclub."
The official date and time will be announced shortly.
Goin', goin', gone
San Diego Christian
to drop athletics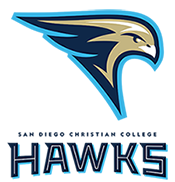 CASA DE ORO – The financial troubles at San Diego Christian College continue. So much, in fact, that the final game of the spring sports season — a baseball road game against University of Saint Katherine of San Marcos — has already been cancelled and the school will be dropping all sports.
Communication attempts with many coaches, the athletic director, and the school administration have not been answered for more than a month.
Last school year, the Hawks dropped a pair of nationally ranked programs in men's and women's tennis, and then athletic director Carolyn Peters was released.
Former Christian High record-setting baseball pitcher Brian Schroeder stepped up from SDCC baseball coach to assume Peters' duties, but the damage by recent school administrations appears to have been too much to overcome.
One of the few people who talked to East County Sports off the record indicated they hope this will be just a one year suspension of activities in athletics, but at the college level — even the NAIA — this might proved to be too difficult a task.
San Diego Christian has been on shaky financial ground for years, being supplemented by funds from the parent group which operated Shadow Mountain Community Church, as well as Turning Point worldwide television ministry, the Christian Unified Schools (which included the high school and middle schools), and Southern California Seminary.
The college broke away from the parent organization following a decade of bickering between the units, When they departed, they were given one final support check, reportedly at $1 million, but all of that money was spent at the school's new location in Santee along the San Diego River.
However, homeless people living on the river's edge were often found on campus, even using the school fountains as bathing and toilet areas, with many students dropping out and leaving.
Last summer, SDCC again relocated, renting buildings from Faith Chapel, which has been located on the south side of Mt. Helix for more than 70 years.
San Diego Christian College started its athletics program in the 1986-87 season, winning national championships in men's basketball — when former NBA San Diego Clippers center Swen Nater served as co-head coach — and women's volleyball  (1996 & '99) when the school was known as Christian Heritage College and were members of the NCCAA (National Christian College Athletics Association).
The college was founded in January 1970, by Tim F. LaHaye, pastor of the former Scott Memorial Baptist Church of San Diego. School History: HERE.
---
Boys Tennis
It's "Double-break" point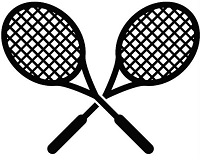 LOMA PORTAL – Congratulations go to the boys tennis teams at Santana and Steele Canyon high schools for capturing CIF San Diego Section championships in their respective divisions.
For Santana, it was the school's first-ever team championship in taking the Division I crown. Meanwhile, Steele Canyon became the titlist in Division II.
Interestingly, since the CIFSDS was formed in 1960, no Grossmont Conference has even taken home the trophy in tennis, yet there were two in 2023, snapping a span more than 60 seasons.
Read how both teams did it in this article by Steve Brand for the San Diego Union Tribune HERE
169 total views, 6 views today