SOFTBALL REGIONALS: El Capitan one step closer to history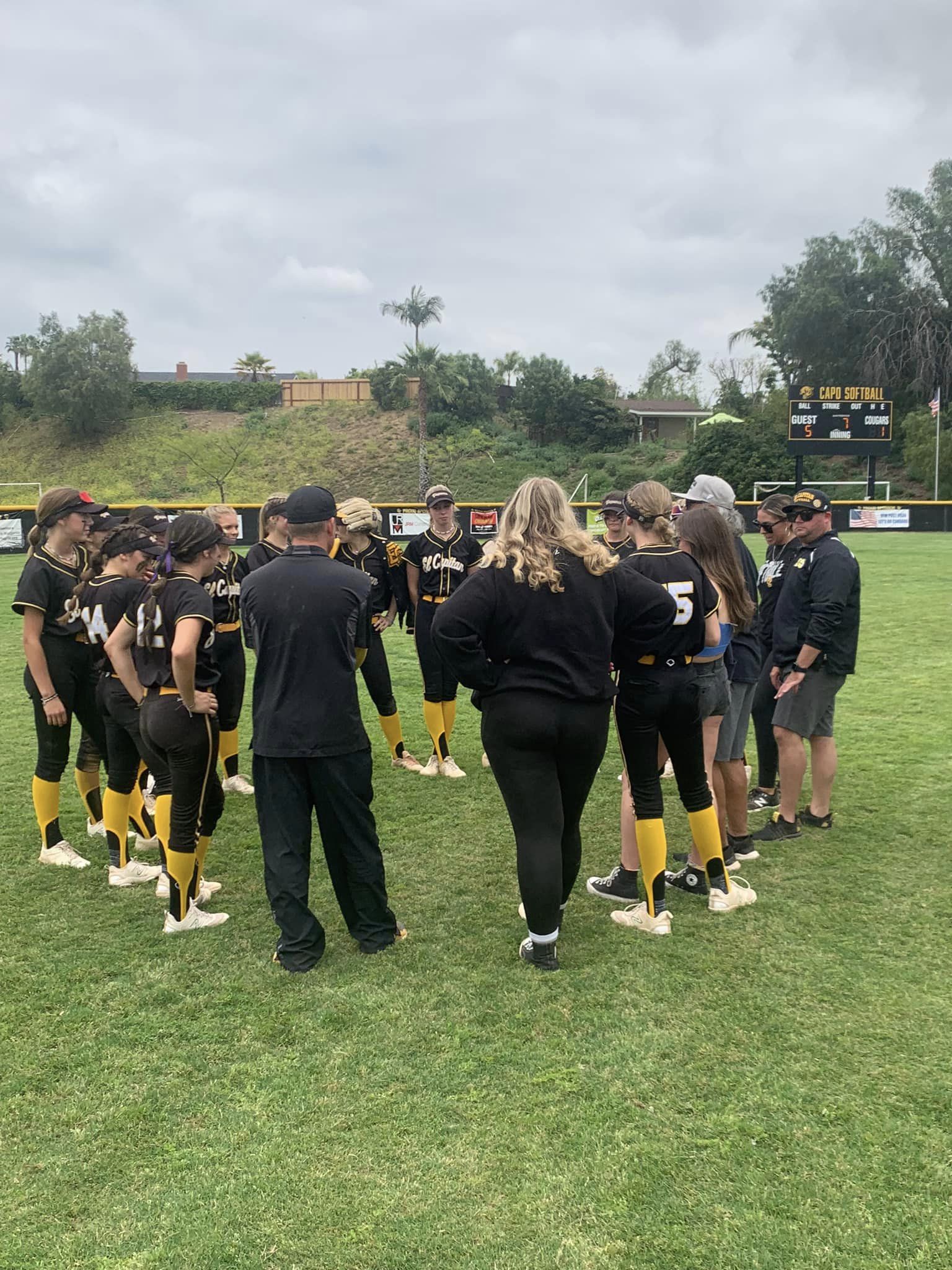 Photo Courtesy of El Capitan Athletics
2023 EAST COUNTY PREP SOFTBALL
By Adam Paul
CIF SoCal Softball Championships – Division II
#3 El Capitan 5, #2 Capistrano Valley 1
MISSION VIEJO – Junior Shelby Vars, who got the starting nod, surrendered one run on seven hits over seven innings of work and struck out one as the El Capitan Vaqueros came from behind to prevail on the road over the Capistrano Valley Cougars on Friday (June 2), thus keeping their record-setting season going.
The Vaqueros were trailing 1-0 in the top of the fourth, but thanks to back-to-back hits by Dominique Garcia and Kylee Frazier, they would set up Reese Danzak who would knock both in to give them a 2-1 lead.
El Capitan would add to their lead in the fifth inning when Kylee Frazier drove in both Alanna Christiaens and Alyssa Fierro on a ball hit to left field to make it 4-1.
Later in the sixth inning, Christiaens would double in Quinnley Morehouse to give the Vaqueros a 5-1 lead.
A four-run lead would be all Vars would need, as she allowed only one hit over the last couple of innings to finish things off and complete the victory.
Maddi McDonnell took the loss for the Cougars. She would give up four runs on ten hits over five innings while striking out one.
Chiara Bernardini would also have a pair of hits, while Addison Leone and Ava Gall each had a hit.
Capistrano Valley, who came into the game riding a ten-game winning streak, sees their season end and finishes with an overall record of 27-7.
Meanwhile, El Capitan sees their record-setting season continue, having won two games in a row after getting a forfeit win against Kennedy in the first round. They now move to 26-5 overall and will play for and host the CIF SoCal Softball Division II Regional Championship against Santiago.
The Santiago Sharks who are seeded #5, come into the regional championship on a two-game winning streak after upsetting the top-seeded California Condors 6-5 on Thursday.
El Capitan, the first team from East County to make a regional championship in the short time the state playoffs have been in existence, will look to cap off their magical record-setting season with one more victory.
REGIONAL CHAMPIONSHIP INFORMATION
#3 El Capitan will host #5 Santiago on Saturday (June 3) in Lakeside for a scheduled noon start time.
For game tickets please go to https://gofan.co/app/school/CA22789
There will be no tickets sold at the gate.