Helix wins on road; Sultans top Pats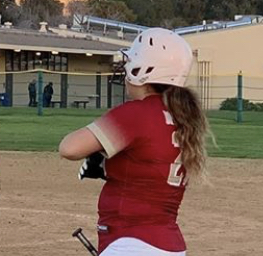 2020 EAST COUNTY PREP SOFTBALL
Helix 9, Southwest (EC) 0 
By Tyler Gribble
Special to East County Sports
EL CENTRO – There is nothing quite like the home-field advantage of an El Centro-based team, as 15-plus years of Helix softball teams can attest to. Looking for their first desert win in many of their player's lifetimes, the Highlanders made the 103-mile drive on Wednesday to Southwest High School in their final pool game of the Gold & Silver Classic.
The Scotties jumped out to a 3-0 lead after the first inning, in which two walks, a hit batsman and a two-RBI hit by Jolene Giles accounted for most of the early damage.
In the second, Lexia Conchas (2-4, 2B) singled and Audrey Kull (3-4, 4R) tripled to drive her in, making the score 4-0.
In the top of the sixth, the Highlander bats fired again as Angel Riggins (2-4, 2 RBI), Kori Jonilonis (2B, RBI), and Nicole Hernandez (2B, 2 RBI) strung together back-to-back-to-back two-out doubles, widening Helix's lead to nine runs.
In the circle, Helix sophomore Sophia Ramuno (W, 11K, 0R) pitched a gem, limiting the Eagles to four hits while striking out 11 en route to a complete-game shutout. Ramuno at one point had retired 13 batters in a row before a single in the bottom of the seventh inning broke the streak. Another single followed as the Eagles attempted a late rally but Ramuno struck out the final two batters to end the threat and the game.
With the win, the Highlanders secured themselves a spot in the tournament semifinals, moving to 3-0 in pool games and 4-0 overall on the season.
SANTANA 8, CHRISTIAN 3 – The Sultans knocked off the Patriots in a Gold & Silver Classic matchup in Santee.
Santana did the damage with a six-run fourth to extend a 2-1 lead after three.
Joey Barkheimer drove in a pair of runs for the Sultans, smacking a home run.
Santana's Taylinn Warren hit a triple, drove in a run, and scored a run.
Hailey Justice had two doubles, driving in a run in the process for Santana.
Justice picked up the pitching win with five innings in the circle.
Hailey Phillips had a hit, stole a base, and scored a pair of runs for the Sultans.
Emmalee Leggett spun two hitless innings, striking out a pair, for Santana.
Allyson Moody pitched two hitless innings for Christian. She also had two hits, drove in a run, and scored a run.
"Moody was able to mix up her pitches and keep the Sultans off-balance," Christian shortstop Audrey Shebloski said. "Moody hits her spots pretty well and can mix up speed. I believe our pitching is better than last year and our team has a lot of young talent that will continue to improve as this year goes on."
Kate Manes had two hits, drove in a run, and scored a run for Christian High.
"Kate has made some great catches in centerfield that should have been base hits," Shebloski said. "She has been stealing bases lately and hitting pretty well for us."
EL CAPITAN 7, ESCONDIDO CHARTER 0 – El Capitan's Alex Williams pitched a three-hitter, striking out nine while walking none to lead the Lady Vaqueros over the White Tigers.
It wasn't as easy as it appeared for El Capitan.
The Vaqueros led just 1-0 after five innings before scoring three times in each of the final two innings.
Brandy Taylor and Ava Gall both drove in two runs for the Vaqueros.
Gall had two hits.
Brooklyn Fukashima had two hits, stole a base, and scored a run for El Cap.
BAYFRONT CHARTER 10, MONTE VISTA 7 – The Monarchs fell to the Sharks in the Gold & Silver Classic'
Meeah Matanane, a senior, drove in three runs for the Monarchs.
Sophomore Jazilyn Vargas had three hits and scored three runs for Monte Vista.
Senior Desiree Corona had four hits, including a pair of doubles, and drove in a pair of runs for the Monarchs.
Junior Mia Owens had a hit and scored three runs for MVHS.
EASTLAKE 8, GROSSMONT 4 (5 inn.) – The Foothillers fell to the Titans in a Cougar Classic game at Kit Carson Park.
Junior Kimmy Bond had three hits, scored two runs, and added an RBI for the Hillers.
Freshman Jade Daley had two RBI for Grossmont.
Hiller sophomore Natalie Emery scored a pair of runs.
CATHEDRAL CATHOLIC 3, VALHALLA 1 (5 inn.) – The Dons defeated the Lady Norsemen with a five-inning, no-hit performance at the Cougar Classic.
Freshman Naomi Villalva pitched two hitless innings for Valhalla.
MISSION HILLS 3, STEELE CANYON 0 (5 inn.) – The Cougars dropped one to the Grizzlies in a Cougar Classic game.