America's Finest: Madden named Ironman Nat'l. champ
Updated: November 30, 2022
2022 LOCAL COVERAGE – Triathlon
By Nick Pellegrino
ECS staff writer
TEMPE, Ariz. — Just because the Ironman World Championships were held last month doesn't mean the 2022 season is over.
With warm — well,warm enough — weather remaining in the Northern Hemisphere, the year-long Ironman competition came to a conclusion with yet another victory for San Diego triathl0n standout Kurt Madden.
To learn more about Madden's long-term success and his training methods, Madden now offers a newsletter to assist runners with their training, both with motivation and practical advise in each of the three fractions of triathlon: swim, bike and run.
Known as "The Mental Ironman" for his ability to overcome difficult racing condition with mental fortitude, Madden captured his fourth Ironman race of the calendar year on Saturday (Nov. 20).
For his efforts, Madden finished the 2022 season as the top-ranked American in his age-group for the fifth straight season, and second overall in the world at Male 65-69.
Madden, 67, finished the full triathlon course course — 2.4-mile swim at "Tempe Beach," a three-loop bike course covering 112 miles, and 26.2-mile marathon run through Tempe and the Salt River Indian Community — in 11:36:31.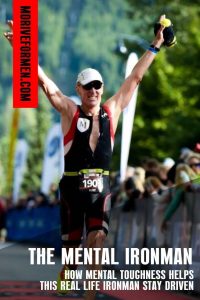 In the pro divisions, Joe Skipper of Great Britain won the men's race in 7:46-flat, three minutes faster than second place finisher Matthew Hanson, who finished at 7 hours 49 minutes and 48 seconds.
Sarah True of New Hampshire took the women's Ironman Arizona event, True finished with a time of 8 hours 42 minutes and 38 seconds. Skye Moench was second, in 8:47:28.
True and Moench finished the bike leg together and the two kept exchanging leads early on the run leg.
Meanwhile, Madden, who cpmpetes for TriDot, held no such worries, leading his division throughout the swimming leg before expanding his margin over the final two disciplines. The Ironman veteran finished more than an hour ahead of his nearest age-group competitor.
The runner-up, Guy Hachey of Canada,who finished two spots behind Madden at the Worlds in Kona, is better known for winning at the "70.3" half-Ironman distance.